The Sons of Italy held its annual Christmas party on Dec. 9 at El Dorado Casino. This year, Sheriff Julian Whittington was honored with the Bishop Greco Humanitarian Award. Food and dancing rounded out the evening.
– Mary Ann Van Osdell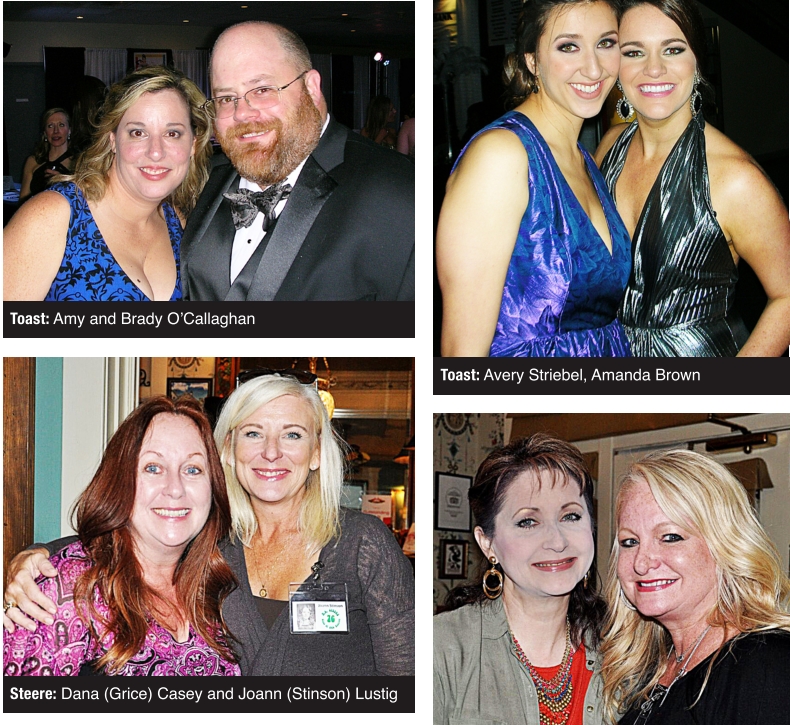 SciPort Discovery Center hosted their annual New Year's Eve black-tie event: Toast. This year's theme was "A Red Carpet Affair," and everyone dressed to impress. Toast featured entertainment by Cutting Edge Dueling Pianos, food by Southern Fork Catering, and drinks, including a signature New Year's Eve drink, by Wine Country Bistro. There was a large silent auction that included great items like two round-trip tickets on GLO Airlines to New Orleans, dinner for two at Stone Forks and an extensive collection of jewelry.
– Mark Crawford
People have high school, college, family and military reunions. But who does an elementary school reunion? The A.C. Steere Class of 1976 did just that. Eighteen students gathered on Oct. 14-15. Students arrived from Virginia, Texas, Arkansas, Oklahoma and various locations in Louisiana. The weekend's events included a limousine ride to El Chico's and attendance at the Byrd homecoming game (many of the students ended up going to Byrd). On Saturday, they enjoyed a picnic at Steere, and Principal Brandy Holcomb opened the school for a tour. The group enjoyed dinner and karaoke at Fairfield Place Bed & Breakfast, owned and operated by one of their classmates, John Cariere. There were 75 students from the Class of '76.
– Mary Ann Van Osdell