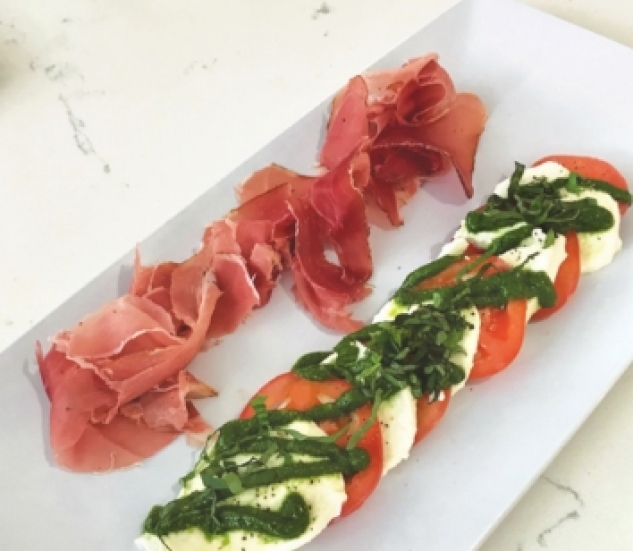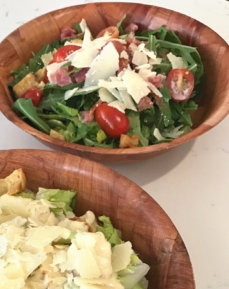 The pasta you loved at Ristorante Giuseppe's is back and better than ever
Where:
Giuseppe's Pastacaffe. Living in Historic South Highlands, it's not unusual to run into me frequenting some of the many locally owned restaurants that flank Line Avenue and the surrounding thoroughfares. When I heard the news last summer that Chef Giuseppe Brucia was retiring and closing his restaurant, I immediately started calling friends to figure how many times we could go eat there during the last week they were to be open. (The answer is three times.) Not too long after Giuseppe's closed, I heard the great news that Giuseppe's son, Gioacchino, and his wife, Natalie, were opening a new Italian restaurant just around the corner from the previous location. The results are superb!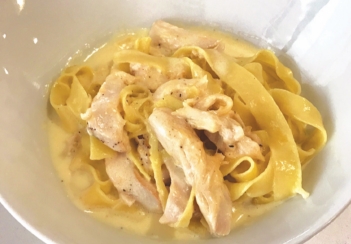 What we tried:
Caprese Salad – Mozarella, sliced tomato, basil, basil pesto and prosciutto. The perfect appetizer. Pastacaffe Salad – Arugula, romaine, shaved Grana Padano, tomato, foccaccia croutons, prosciutto, topped with a lemon vinaigrette dressing Classico Caesar Salad – Romaine, Grana Padano, focaccia croutons, topped with a creamy and tangy Caesar dressing. Did you see where I mentioned the Grana Padano? If you think Parmesan is the best, think again. Fettucine Alfredo – Alfredo cream and Grana Padano tops the made-in-house pasta, and I added seasoned grilled chicken to my order. This is, by far, my favorite dish on the menu! Ravioli del Giorno – Like I mentioned, all the pasta is made in-house at the Pastacaffe, including the stuffed ravioli. When we were there, it was a veal-stuffed ravioli, served with Pomodoro tomato sauce and Grana Padano. (Do you see a cheese trend here?) Every few days, they offer a new stuffed ravioli, so be sure to ask what's available before you order. Tiramisu – The classic Italian dessert you know and love, but somehow here, it's better.
Popular:
There's a three-way tie … Spinach Tagliolini vs. the Beef Tortellini vs. the Lasagna Bolognese. The only way to see which one is the winner is to try all three.
Next Visit:
One of the seven panini sandwiches. In all my visits to this great place, I've never tried one. My first choice will likely be the Meatball Panino – sliced meatballs, basil, mozzarella and Grana Padano, served with a side of the Pomodoro tomato sauce for dipping. I'm hungry already.
Vibe:
The look is casual, fresh and clean with most surfaces being white with splashes of red spaced throughout. In the main dining area, there are posters with various quotes from famous people talking about pasta. My favorite poster has a quote from Sophia Loren: "Spaghetti can be eaten most successfully if you inhale it like a vacuum cleaner."
Fun Fact:
You can get lunch, dinner and breakfast from Guiseppe's now. The breakfast menu includes coffee beverages, paninos and croissants. My next visit to the Pastacaffe will be for breakfast.
Cost:
Breakfast items start at $2. Salad's start at $6. Panini sandwiches start at $10 and come with a soup or salad. Pasta starts at $8.
Happy Hour:
3 - 6 p.m., Monday - Friday
– Mark Crawford
food forum
920 Pierremont Road, Suite 110, Shreveport 946-8698 mypastacaffe.com Monday-Friday: 8 a.m. to 8 p.m. Saturday: 11 a.m. to 9 p.m. • Sunday: Closed