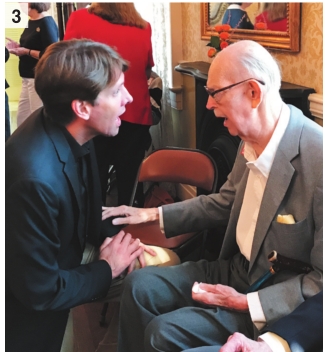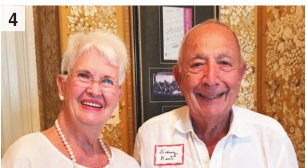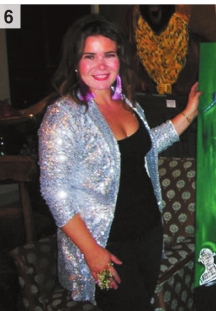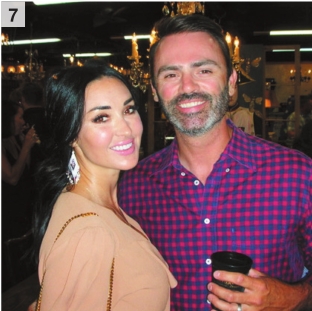 Local pop artist Lauren Ross hosted "A Night of Beauties and Bubbly!" in August. The art show was at a unique venue, at C&C Electric on Line Avenue, and featured dozens of pieces of custom artwork. Guests were able to sip on complimentary champagne and indulge on tasty creations from Chef Blake Jackson of Drake Catering. Existing and new artwork were available for purchase during the event. Artwork is currently available at LaurenRossArt.com.
– Mark Crawford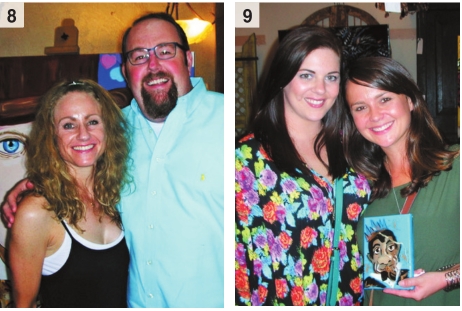 Symphony
1) Julie Zaffater and Carol Zaffater, seated; Ann May and Hollisann Kent, standing

2) Kitty Jo Boyd and Deborah Monarch 3) Michael Butterman and Delton Harrison

4) Hollisann and Sidney Kent 5) Sherry Pendley, Aristo Sham, Carl Pendley
The Symphony Guild in conjunction with the Shreveport Symphony held an event in September to welcome the new season, introduce the 20th annual Symphony Shopper's Card, raise further awareness of Symphony activities and seek membership opportunities for the guild. The front and other areas of the Symphony House have been recently restored, and this was a great opportunity to show them off for rental and sharing special memories. Aristo Sham, a Wideman International Piano Competition gold medalist, attended and opened the symphony season Sept. 16.
– Mary Ann Van Osdell

Beauties & Bubbly

6) Lauren Ross

7) Kim and Brad Hand

8) Heather and Grayson Boucher

9) Mary Ann Crook, Amanda Felan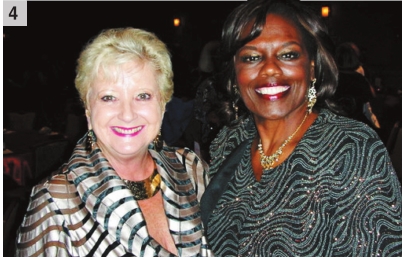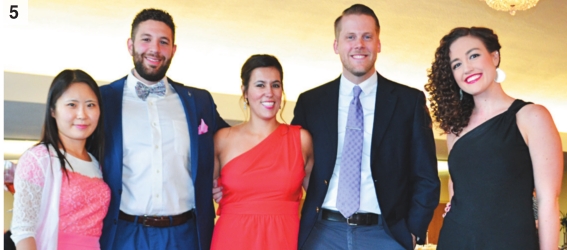 The Krewe of Gemini hosted their royalty coronation at Sam's Town Casino Ballroom in August. The Gemini XXIX Royalty includes Captain Tracy Herrin; Duke and Duchess of Arkansas, Tommy Gay and Mary Gallagher; Duke and Duchess of Louisiana, Scott Steele and Sherry Roche; and Duke and Duchess of Texas, Brian Cornelius and Angela Cornelius. Queen Gemini XXIX is Sue Cooksey, and King Gemini XXIX is Herb Doughty.
– Mark Crawford
KREWE OF GEMINI

1) Brad Graff, Karen Barnes

2) Mike and Richea Corbin

3) Richard and Elanie Baki

4) Sandy Cimino, Vivian Andrews
SCOTTISH RITE
SHREVEPORT OPERA
5) Ah Young Kim, Kameron Lopreore, Karina Brazas, Jeff Lawler, Meghan Folkerts
6) Dr. Natalia Luraguiz, Tim McCarthy, Judy and Michael McCarthy

7) Tom Bullock and Rosemary Watts
8) Christopher Cannon, Stephen Mclellan, Darin West, Troy J. Jones, Ballard Smith, Gary Gribble

9) Louis McGee and Charlie Shearer
IMMACULEE ILIBAGIZA

10) Immaculee Ilibagiza and Beth Ann Holmes

11) Holly Clayton, Shannon Smith, Bryleigh Smith, Sara LaFortune

12) Deacon Duane Trombetta and Immaculee Ilibagiza
KEEP PRAYER IN THE AIR

13) Willie Jones and Keith Evans
14) Praying for law enforcement

15) Dominique Jones
Music of the Night, a Shreveport Opera fund-raiser, was held Sept. 22 at East Ridge Country Club to welcome 2017-18 resident artists. The proceeds benefit Shreveport Opera Xpress (SOX), the only opera education and outreach program of its kind in the state. SOX artists take live, interactive, musical programming into schools. SOX performances provide an enriching cultural experience while teaching valuable lessons on current and relevant social themes such as bullying; acceptance and kindness; healthy eating and exercise; and honesty and good character.
– Mary Ann Van Osdell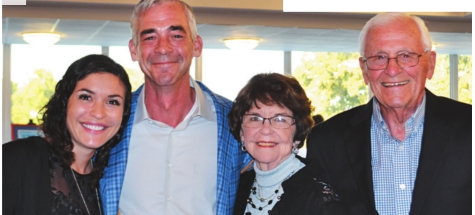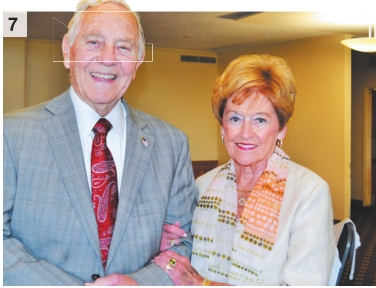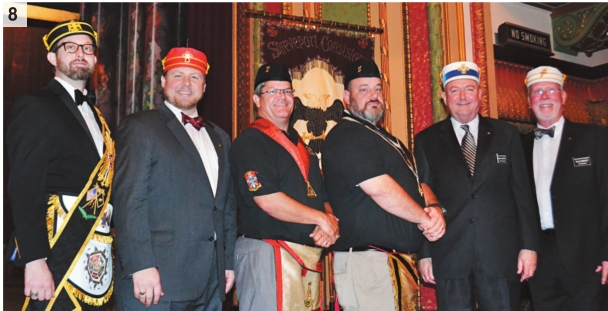 A presentation, dinner and time capsule collection marked the 100th year of the Scottish Rite Cathedral in Shreveport. The building is at 725 Cotton St. The Scottish Rite is the oldest building in downtown Shreveport that has never changed ownership. The cathedral was built by a member of the Scottish Rite, Edward Neild, who also oversaw the renovation of the White House and the nation's Capitol. The building is on the National Register of Historic Places and is the flagship Masonic building in all of Louisiana.
– Mary Ann Van Osdell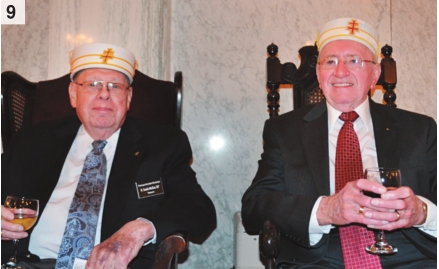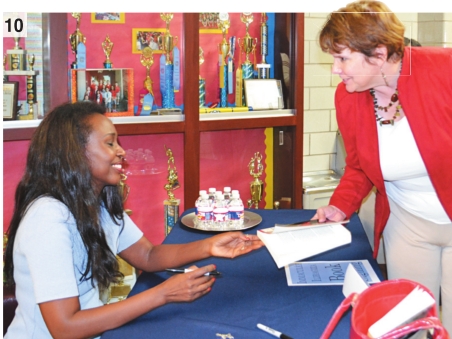 Immaculee Ilibagiza, author and worldwide speaker, came to speak on not the pain but the lessons of being a Rwandan genocide survivor. The event was Sept. 20 at the Cathedral of St. John Berchmans. She was one of eight hiding for 91 days in a 3-by-4 bathroom. All but one person in her family were killed by Hutu Interahamwe soldiers. She said love is stronger than fear. "Your life is your gift. Use it. Be active. Don't wait." – Mary Ann Van Osdell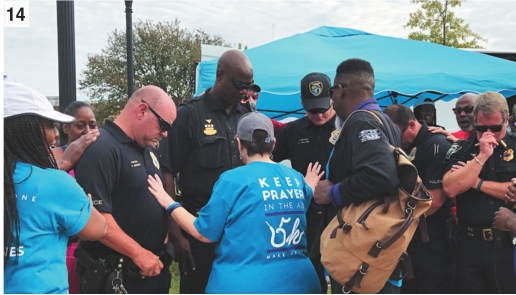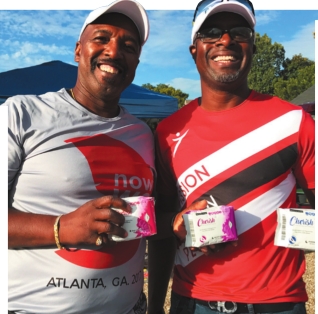 Keep Prayer in the Air was a unique 5-K race held Sept. 30, beginning at Municipal Auditorium, passing by The Forum News and going through the neighborhood. Each kilometer featured a prayer, in order for our leaders/nation/ president; our families and community; commerce and economic development; gratitude and thanksgiving; and unity/ make us one. Police offi cers at the race received a prayer, and Forever Jones sang afterwards.
– Mary Ann Van Osdell