Photography
When we first saw the stunning photographs the Shreveport Aquarium shared on social media showcasing images from a recent marketing promo-shoot, we were dazzled. But, no surprise there, as Britt Elizabeth Photography was the talent behind these elegant poses. Her keen eye brings to life the potential of the newest addition to our riverfront – the Aquarium – as a venue for weddings, receptions and events. The large garden overlooks the Red River with one of the best views in the city.
A romantic pose in the gardens of the former Barnwell Garden and Art Center charm us with its romance. Enjoy the inspiration these fantasy photos offer and imagine your own special day.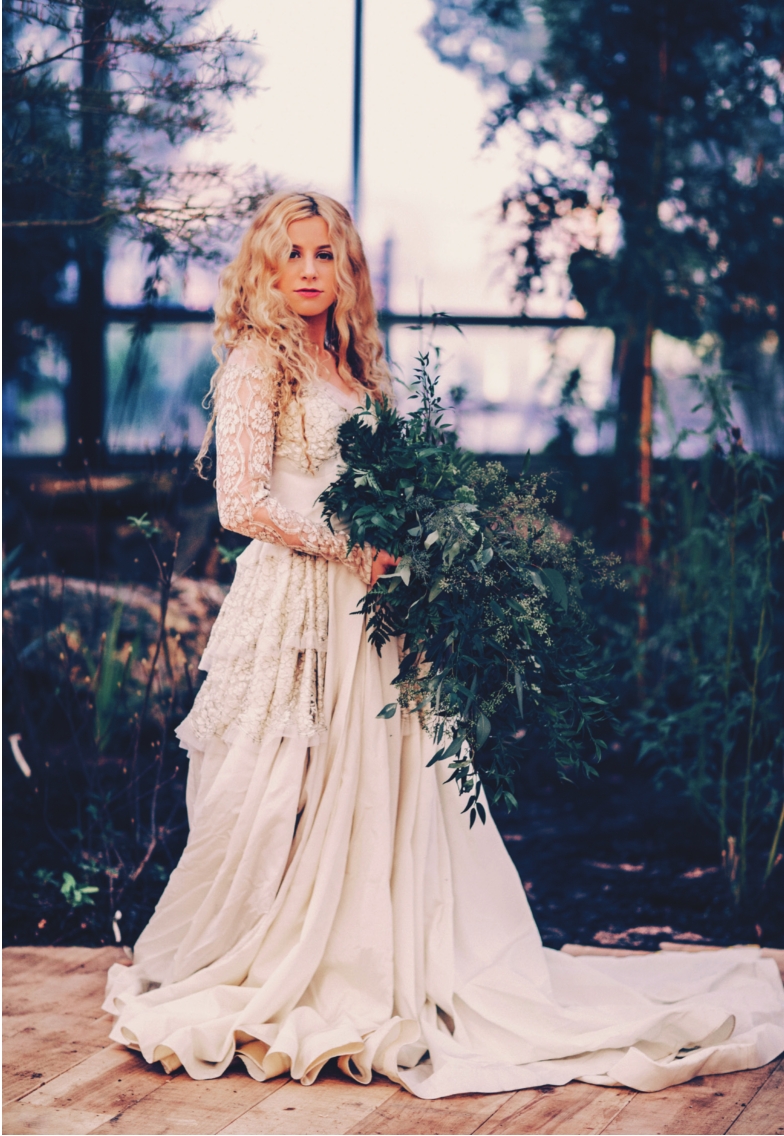 The space that formerly housed the domed garden at the center is beautifully infused with natural light, flora and fauna. The model here is clothed in layers of silk and lace reflective of a bygone era while remaining sophisticatedly modern. The fountain of smilax is light and airy, not overpowering for the elegant gown.
Brittany Elizabeth Photography captured an otherworldly, underwater feel – so exceptionally on-point for this venue and the age of dramatic wedding photo shoots.