1) At the time Joby Ogwyn was the youngest to ever climb Mount Everest. Since then he has reached all the highest summits on Earth! June 16, 1999.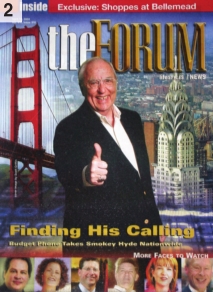 2) Smokey Hyde makes a national leap in the world of telecommunications: April 14, 2004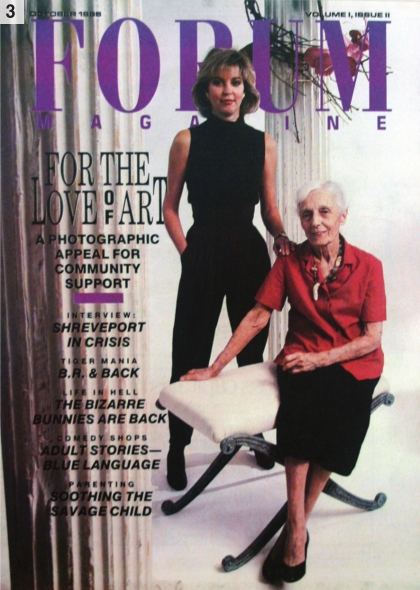 3) Artists Penne Mobley and Clyde Connell: October 1988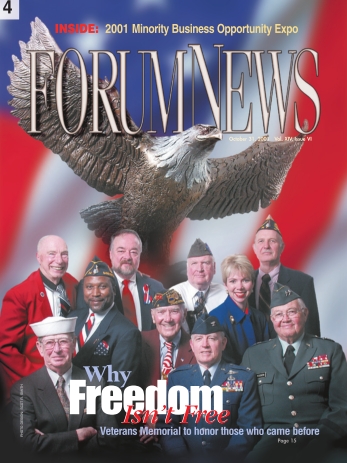 4) When you're proud to be an American, you lend your support. These proud mericans were responsible for the beautiful bronze eagle on Clyde Fant Parkway. With their leadership the funds were secured to provide this memorial for those who served our country. Featured are (first row) Robert Stewart, Lo Walker, George McGovern, (middle row) Ken Epperson, Dallas Greene, Liz Swaine, (back row) Steve de Pyssler, Tom Thomas, Gayle K. Hamilton and Rellis P. Godfrey. Special note: A Forum marketing campaign helped secure the $140,000 needed. The Steering Committee listed The Forum News first on the plaque as a thank you. We are so honored: October 31, 2001.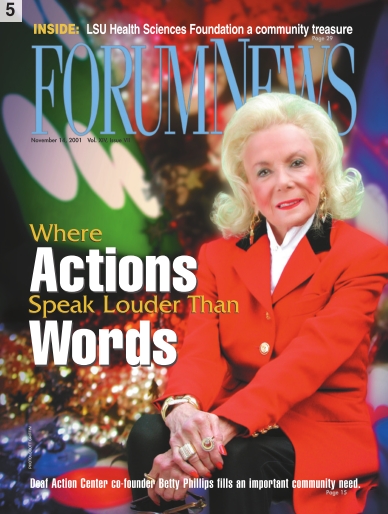 5) Local philanthropist and socialite, the late Betty Phillips and husband Leonard founded the Deaf Action Center: November 14, 2001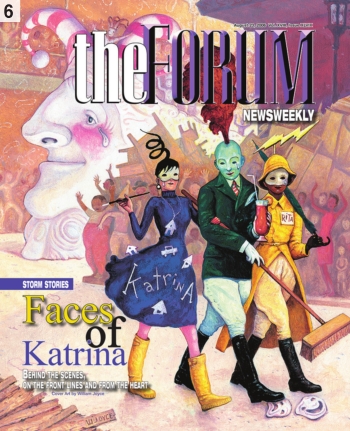 6) Illustration by William Joyce, "The Faces of Katrina." This was Forum's one-year anniversary issue of Hurricane Katrina: August 23, 2006

7) Known locally and worldwide in the art of dance, Carol Anglin performs here with her son, who became that year's representation for Shreveport's annual Mudbug Festival: May 18, 2005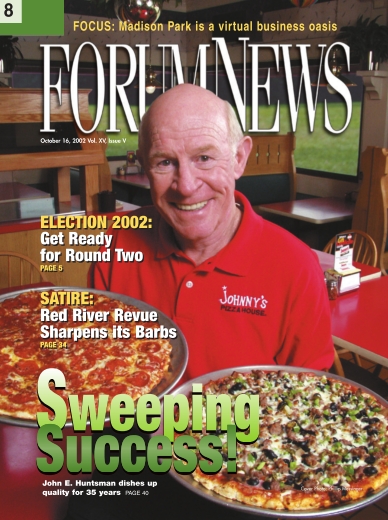 8) A natural showman and the man with the famous "Sweep the Kitchen" pizza, the late Johnny Huntsman: October 16, 2002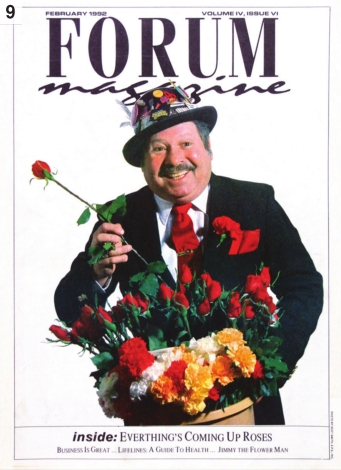 9) A must-remember for those who wined and dined at all the best places in the '90s … Jimmy Alexander, the Flower Man: February 1992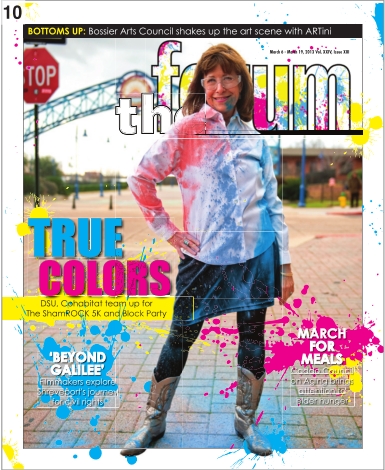 10) Judy Williams, founder of Williams Creative, always steps up for a cause: March 3, 2013