The Catahoula Wine Mixer two-day event was back again this year. At the sold-out Friday night dinner, eight local chefs prepared and served an intimate eight-course meal, paired with select wines from around the world, all underneath the stars at Provenance. On Saturday, guests enjoyed the sights, sounds and tastes of the featured wine regions. Multiple chefs served delicious food, wines and desserts. – Mark Crawford
1) Amelia Craft and Harley Smith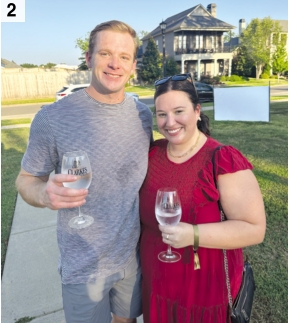 2) Brooks Smitha and Allison Connella.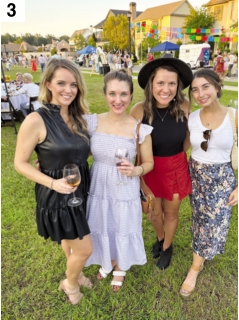 3) Courtney Lowery, Jessica Simpson, Mandi Little and Deniz Gungor.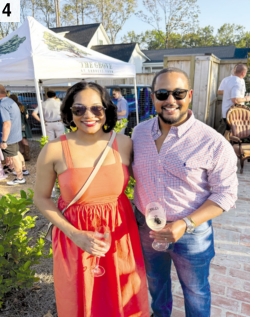 4) Jabrina and Marcus Edwards.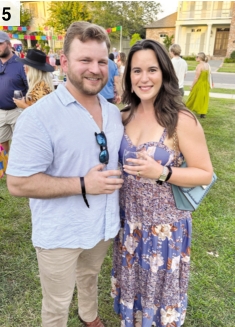 5) Jordan and Jordan Scroggs.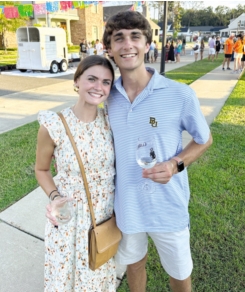 Hallie Orton and Christopher Bryan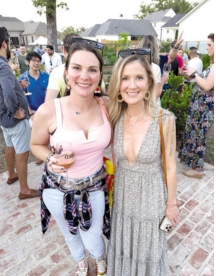 Elizabeth Kennedy and Lindsey Pennington.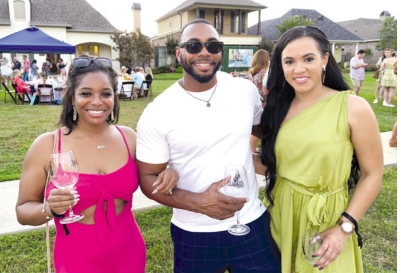 Jan Coleman, Anthony Jenkins, Alana Hebert.
The LSU Health Sciences Foundation held its annual fundraising gala, An Evening for Healers, on Sept. 22. For 11 years, the event has served as a platform to honor and celebrate the Shreveport-Bossier community's first responders, physicians, nurses, allied health professionals and other healthcare providers who each played a vital role in saving the lives of patients at Ochsner LSU Health Shreveport (OLHS), North Louisiana's only Level 1 Trauma Center, while raising mission-critical funding for LSU Health Shreveport. – Mark Crawford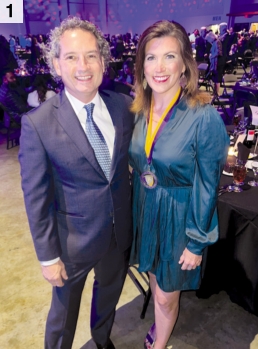 1) Brad Schmidt and Christina Notarianni.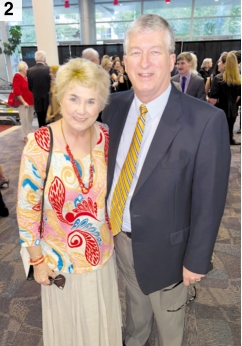 2) Cindy and Ray Sledge.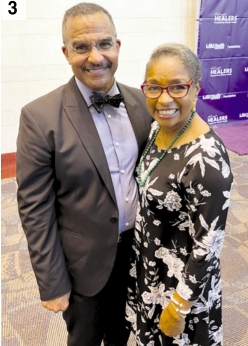 3) Daryl and Yvonne Mitchell.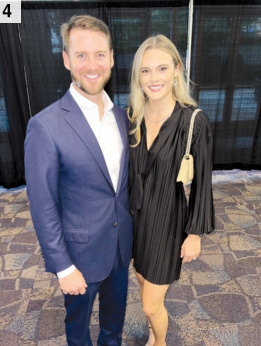 4) Robert and Gillian Crawford.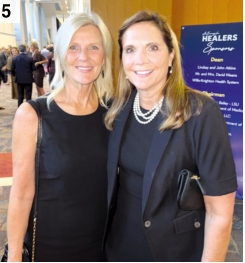 5) Sheridan Shamburg and Grady Morrison.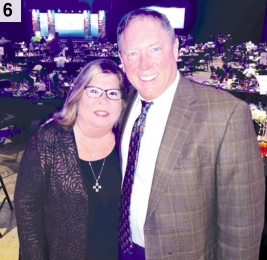 6) Susan Moffitt and Michael Henson.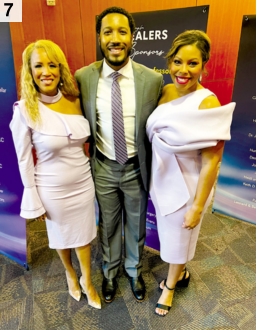 7) Valerie Jamison, Taylor and Destiny Jamison.
The R.W. Norton Art Gallery held an opening reception Aug. 20 for Centenary in Paris in conjunction with Centenary College of Louisiana. This exhibition featured more than 100 images taken by the 2022 Centenary freshmen on their tour of Paris. – Mary Ann Van Osdell
Centenary In Paris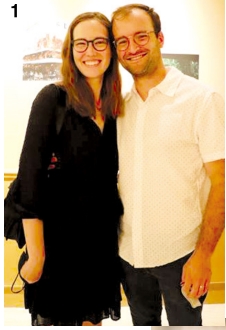 1) Alissa and Kellan Klaus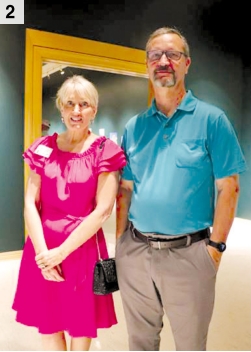 2) Debbie and Matt Bury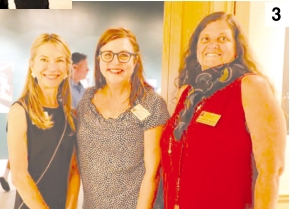 3) Karen Soul, Anne-Marie Bruner Tracey and Katherine Brandl
Shriners Hospital Shreveport turned 100 on Sept. 16 and celebrated with a program at the hospital, which was the first-ever Shriners. A grown Bobbi Jo Wright, who is on the statue out front modeled after an iconic photo, attended, as did one of the former national patient ambassadors, Karolina Nogues of Slidell. Senator Barrow Peacock presented a resolution. – Mary Ann Van Osdell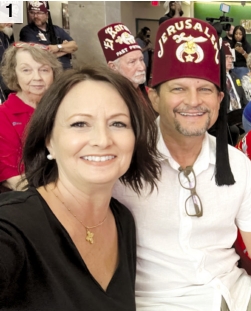 1) Cheryl and Chris Nogues.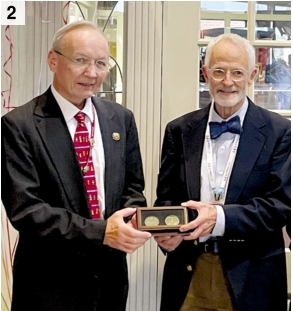 2) Kim Green and Dr. Phillip Gates.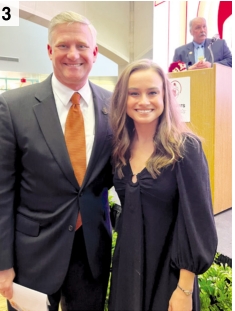 3) Senator Barrow Peacock and Karolina Nogues.
To be included in OTS, e-mail your high-res photos to editor@318forum.com. Must include a daytime phone number. Or, contact Mary Ann Van Osdell at mavo@softdisk. com or Mark Crawford at markcrawford1@aol.com for coverage.