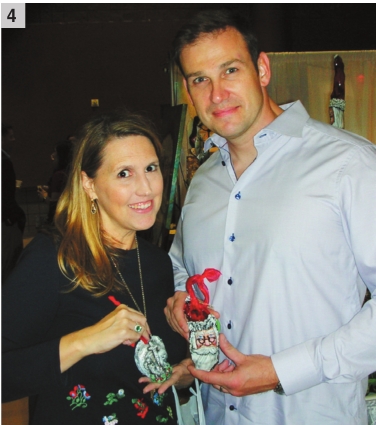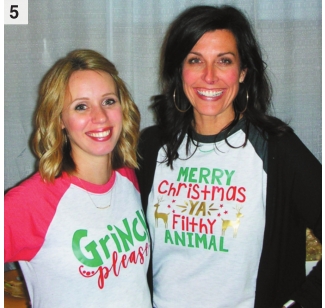 Les Boutiques de Noel: The Bossier Civic Center again played host to Les Boutiques de Noel Nov. 16-19. "Best Wholiday Ever" was the Grinch theme this year with more than 100 vendors featuring foods, gifts, clothing decorations and more to the thousands of shoppers that attended this year. Money raised at the Boutiques benefi t the Shreveport Opera's SOX educational program. – Mark Crawford
Les Boutiques de Noel

1) Cassondra Glausier, Hedy Hebert, Janie Poolie
2) Richard and Elaine Baki

3) Kathy and Jared Franklin

4) Steve and Jennifer McMenamin
5) Emily Walker, Stephanie Walker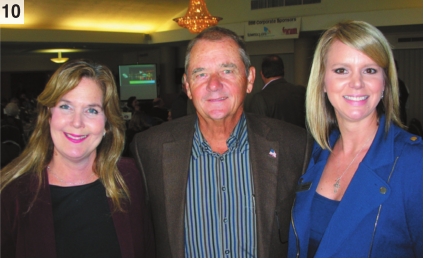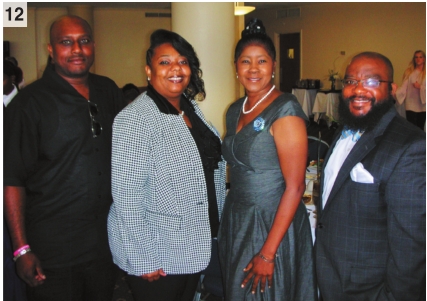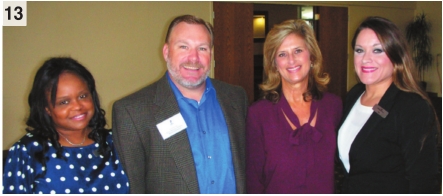 On Nov. 16, the local office of the Better Business Bureau hosted their 13th Annual Torch Awards for Ethics at East Ridge Country Club. More than 35 businesses were nominated for four top awards. Scott Martinez, director of the North Louisiana Economic Partnership, was the guest speaker, and Sonja Bailes served as the emcee for the luncheon.
– Mark Crawford

13th Annual Torch Awards
6) George Fritze, Kyle Hand (Winner Integrity Award - Hand Construction), Lisa Janes
7) George Fritze, Keith Andrusia (Winner Customer Commitment Award - Action Garage Doors)

8) Brandon McCoy (Winner Good Neighbor Award - McCoy's Butcher Block), Lisa Janes
9) George Fritze, Kristin Powers (Winner Non Profi t - Holy Angels), Lisa Janes

10) Melissa Ricou, Dick Bremer, Kristen Powers

11) Cy Scheffy, Adam Hubble, Vicky Hand, Kyle Hand
12) Antonio Taylor, Lakisha Taylor, Regina Webb, Aylwin Holman
13) Tomika Tolliver, Brad Daniel, Debbie Davis, Tisa Thorne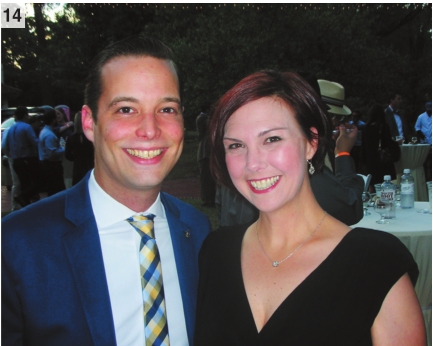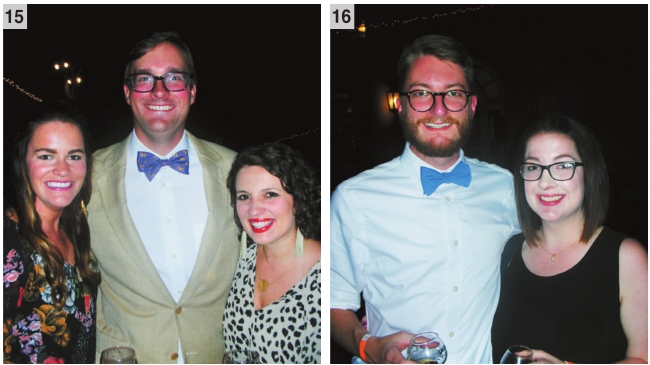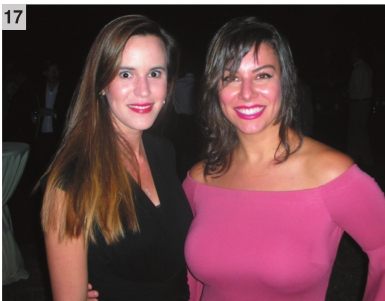 The 4th Annual Bourbon and Bowties event was hosted on Oct. 19 in Historic South Highlands. The evening included unlimited bourbon, craft beer and grilled hors d'oeuvres, with premium cigars for purchase. The setting for this year's party was new: one of Shreveport's most historic South Highlands mansions, the Brown Estate, on the corner of Trabue Street and Line Avenue. The Brown Estate was built by Elias Goldstein, co-founder of South Highlands neighborhood.
– Mark Crawford
Bourbon and Bowties

14) Logan and Elizabeth Lewis

15) Amanda Brown, Parker and Lindsey Brown
16) Daniel French, Sarah Franks

17) Jordan Ring, Heather Waldron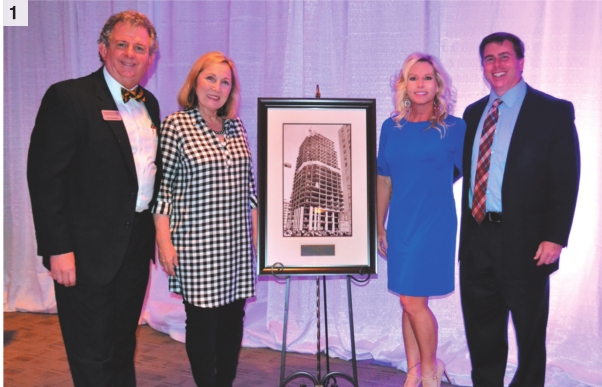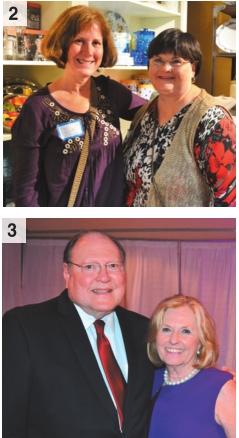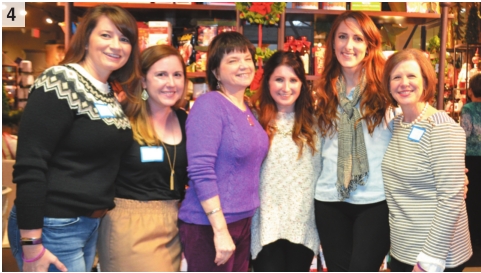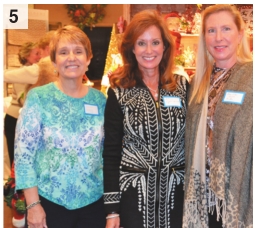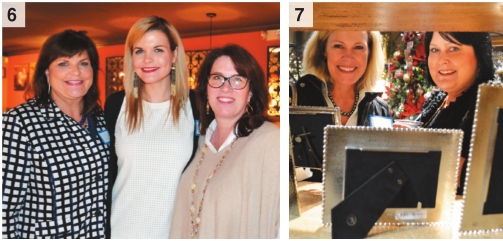 Blanchard Walker: A number of clients, community members and lawyers, as well as fi rm alumni, gathered as Blanchard Walker held a celebration of its 100 years Nov. 2 at the Wheless Auditorium of the Regions Center. Beautifully decorated for the event, a presentation was made about the firm, which was founded in 1917 as Goldstein & Walker. A partnership of Elias Goldstein and Henry C. Walker Jr., the firm quickly became a major player in the growing economy of North Louisiana, spurred at that time by the emerging oil and gas industry. Within a year, Goldstein & Walker added as a partner former Gov. Newton C. Blanchard. – Mary Ann Van Osdell
Blanchard Walker

1) Tom and Elizabeth Arceneaux and Melinda and Scott Wolf

2) Sally Asseff and Michelle Menard

3) John and Tracey Cox

4) Angie Jackson, Rebecca Kliebert, Margaret O'Donnell, Rachael Peters, Laura Blanchard, Melissa Olivier

5) Susan Webb, Julie Spano, Mary Ellen Jayroe

6) Peggy Murphy, Carolyn Murphy, Tracy Prestwood

7) Michele Hardtner and Suzanne Demech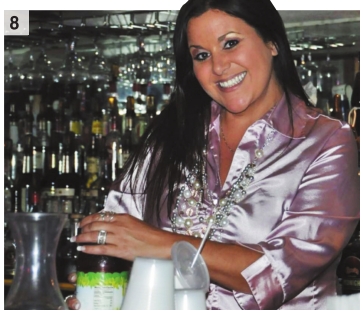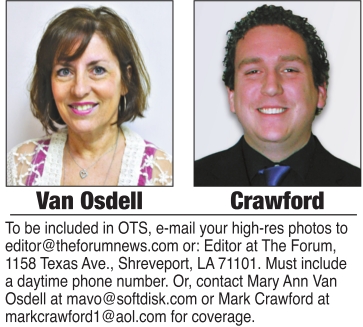 Ernest's hosts contest: Ernest's Orleans Restaurant hosted their fi rst bartender's competition on Nov. 20. Among the top businesses participating were 2 Johns, Superior Steak House, Bayou Daiquiri, Fast Eddies and Queue Tavern along with a couple of independent mixologists. Robin Vosbury entertained guests munching on Ernest's fi nest foods and enjoying the event. The $250 grand prize winner was Angela Ellison from Bayou Daiquiri. – Staff
Ernest's Contest

8) Angela Ellison, Bayou Daiquiri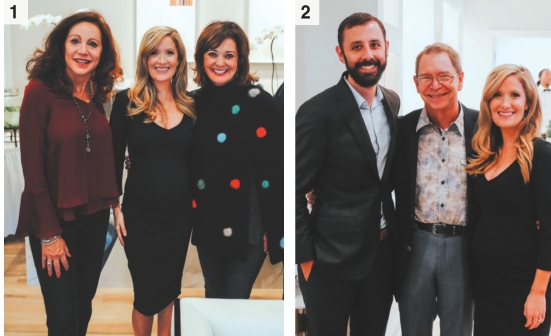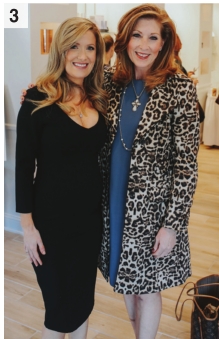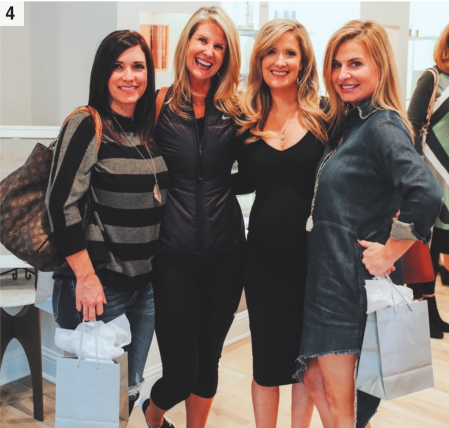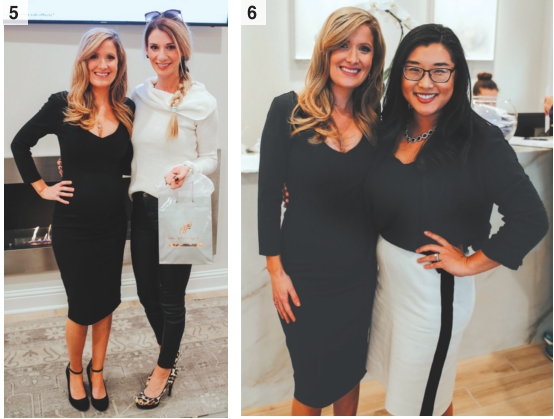 Pennington Ribbon Cutting: Dr. Lindsey Pennington is making waves at her gorgeous new office space for Dr. Lindsey Pennington Facial Plastic and Reconstructive Surgery at 6030 Line Ave., Suite 110. Guests turned out to congratulate Pennington and her staff at their open house on Nov. 9. Giveaways and drawings offered such items as free botox for a year, free lip filler and chemical peels. The fi rst 100 guests received gift bags with fun treats and gift certifi cates.
Pennington Ribbon Cutting

1) Pam Barker, Lindsey Pennington and Waynette Ballangee
2) Andrew Larson, Harold Brown and Lindsey Pennington

3) Lindsey Pennington and Cindy Jones

4) Stacey Kammer, Susan Roblow, Lindsey Pennington, Brandy Suter

5) Lindsey Pennington and Bevin Hicks

6) Lindsey Pennington and Anna Priestley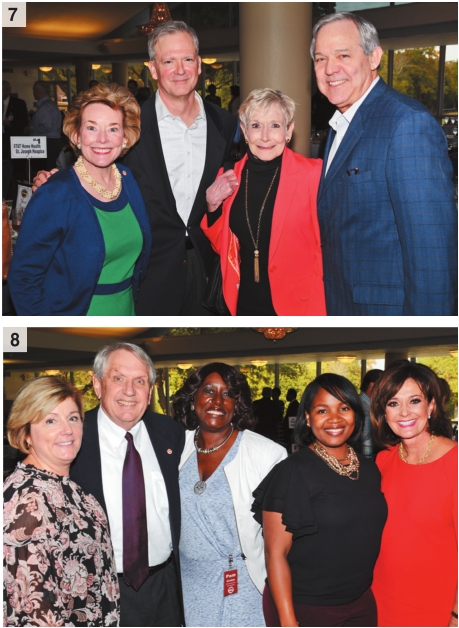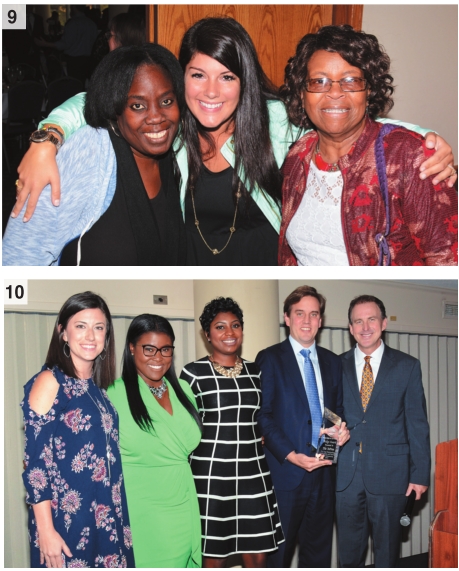 Cornerstone Lunch: Community Renewal recognized the CRI YoPros (Young Professionals) with the annual Bridge Award for their service to our community during the Cornerstone Lunch on Nov. 14 at East Ridge Country Club. Guest speakers included Waynette Ballengee, Josh Clayton and Shanerika M. Flemings.
Cornerstone

7) Claudia Oliver, John Gayle, Anne Gremillion, David Oliver

8) Ro White, Mack McCarter, Pam Kimble, Nashawna Joseph, Waynette Ballengee
9) Phyellisha Davis, Lauren Swift Holland, Rebecca Scott

10) Lauren Boudreaux, Shelvia Grant, Shanerika Flemings and Delton Smith with CRI's Jimmy Graves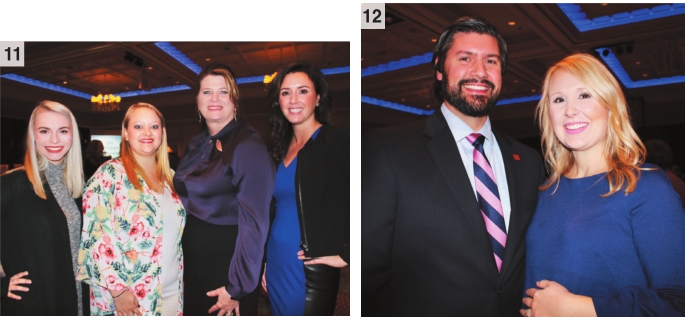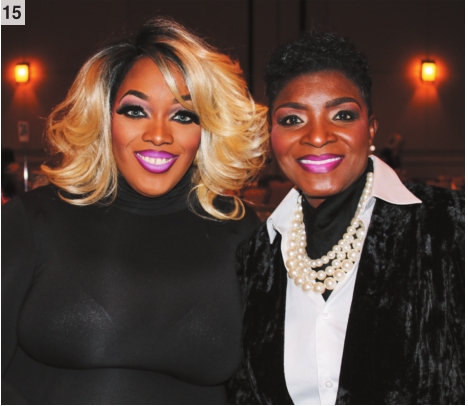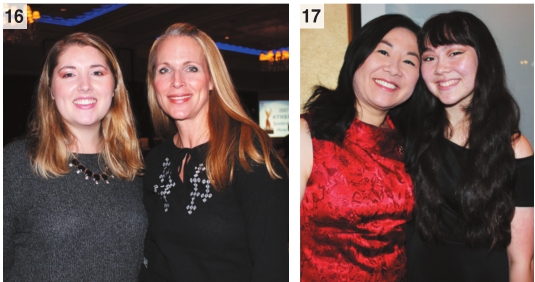 ATHENA: The Greater Shreveport Chamber of Commerce Business Development Connection recognized an outstanding group of 16 local women who are business professionals, community leaders and volunteers, at their Nov. 16 awards luncheon at Sam's Town Hotel & Casino. The ATHENA Leadership Award was inspired by the goddess of Greek mythology known for her strength, courage and wisdom. Dr. Melva Williams, vice chancellor for student affairs and enrollment management at SUSLA, was honored with the prestigious award.
Athena

11) Brooke Washington, Britani Overholser, Marianne Nelson, Cate Jeane

12) Paul & Britney Spivey
13) Melissa Flores & Sara Patronella
14) Andrea & Jeff Everson

15) Andrea & Audrey Floury

16) Kirsten Howard, Lauren Zaffater
17) Sandra & Sarah Partain