Honoring Holy Angels' Legacy
It takes one visit to Holy Angels' 64-acre pine tree-studded campus to fully comprehend its impact on the Shreveport-Bossier City community.
Most first-time visitors are overwhelmed with emotion by the magnitude of effort, understanding and commitment that is behind the personcentered care for developmentally disabled residents in the community since 1965. Over 15 percent of the residents are without or have little family support, but Holy Angels continues to make it their mission to provide care for those residents.
After 50 years, Holy Angels will celebrate its anniversary 5:30 p.m. Oct. 1 under the pines at the facility, located at 10450 Ellerbe Road in Shreveport.
The Holy History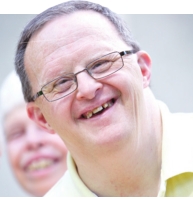 Holy Angels actually began much earlier in 1947, when Bishop Charles P. Greco called for help to provide a better life for disabled children in Louisiana. "Bishop Greco had a dream," Laurie Boswell, CEO at Holy Angels, said. "As he studied to be a priest, he looked out [of a] window, and he saw the children playing below in the yard of the special needs school. He said God put that image on his heart, so he wanted to find a place that would provide cradle-to-grave care."
By October of 1947, Mother General Zita Verni and 13 Sisters of Our Lady of Sorrows from Romagna, Italy, arrived in New York Harbor, and in just seven years, Greco and the Sisters opened a school for children with disabilities in Clarks, La.
In 1963, three Shreveport families, the Pollards, the Gilsters and the O'Briens, donated 44 acres to the Catholic Diocese in order to establish Holy Angels. In 1965, Sister Concetta Scipione and 35 children from St. Mary's arrived at Holy Angels by chartered bus.
A nursery was added in 1968, and 15 "little angels," accompanied by Sister Joan Poudrier and several parents arrived, as told by the sisters, just in time for lunch. Many of them weren't expected to live very long because they were so incredibly fragile and ill, but amazing things were happening at Holy Angels, and the little ones thrived under the quality care they received.
In fact, in 1995, St. Michael's Group Home was built to transition young children from the nursery to a group home that was designed to specifically accommodate the special needs of the younger children.
Angels Who Work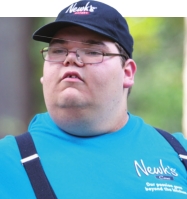 Most in the community have rallied behind Holy Angels all these years, and in 2006, Holy Angels transitioned to an independent 501(c) (3) facility, but still remained focused on fulfilling Greco's mission. Sister Concetta retired in 2009, and today, Holy Angels is an independent licensed residential and training residential facility serving approximately 184 individuals with intellectual and developmental disabilities. They have come from over 20 different states and range in age from newborn to seniors.
Its Angel Works Day Program provides participants training and jobs in culinary arts, business services, horticulture and creative arts.
"We want to re-assure the community that we are as fully engaged now as we have been for the last 50 years," Boswell said. "Eighty-six cents out of every dollar we receive goes directly to the care model of person-centered care. We are committed to being great stewards of this funding that we receive. We are really investing in workforce development, and we want to help each individual meet their maximum level of independence."
It's the great lengths the staff is willing to go to provide that independence. "There's community integration, for one thing," Boswell said. "Many people only know about our campus. They don't realize there are group homes integrated into the community. We believe in personal choice. Most of us get to choose where we live and I believe we must afford that opportunity to individuals with disabilities."
Partnering With Angels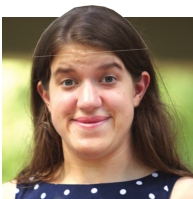 One of the most effective things the staff is doing to empower its clients is providing job coaching and training and then providing jobs with wages.
"We have a lot of people who are coming to us now for the day program," Boswell said, "those living in the community and looking for work. We were able to recruit a masters-level job coach. We have built collaborative partnerships with businesses such as Rhino Coffee, and we are working together on our product development, to provide quality products to the community to encourage community integration."
For example, many people on the autism spectrum like to tear paper as a self-soothing sensory mechanism, so they are trained to work in the paper shredding department where they get paid to shred paper for area businesses that pay for the service. Other job participants then turn the paper into compost that is sold and coveted by local gardening enthusiasts such as the Master Gardeners.
In a partnership with Rhino Coffee, a grind with the brand name "Holy Rhino" is packaged at Holy Angels and then sold in the Holy Angels gift shop and at Rhino. The operation has outgrown the facility, however, and next month will move to an office building downtown across from Rhino's second location planned in downtown Shreveport. The coffee packaging and distribution center will allow people to work off-site. Future plans with Rhino include a coffee distribution service with Holy Angels' clients servicing and maintaining coffee makers and coffee products for area businesses.
Other collaborative ventures include Lewis' Gifts, Counter Culture and Robinson Film Center, all of which sell cookies from Holy Angel's culinary arts program. "We also have the new tooth fairy pillows, baby pillows and custom pillows, as well as baby jewelry, all made by our day program employees, available for sale at Lewis' Gifts," Boswell said.
Volunteer artists and designers help with product development, making one-of-a-kind items for sale. "Sid Potts and Mary Caroline Spano, both professional jewelers, are overseeing the jewelry line," Boswell said. "Holly Hennessy has designed a pottery line, which is so fabulous, where our clients press pieces of ferns down into the clay."
People have asked Boswell why these jobs are so important for individuals with developmental disabilities. She responds, "Think about your life and how it would be if you didn't have the freedom, the opportunity and the fulfillment to work and give back."
"Next, we want to work on transportation," Boswell said. "People in Bossier want to come, and we'd like to establish a pick up point to help share in the burden of transportation. You can't just put everyone on a bus; plus, how do you get from South Bossier to here?"
'A New Frontier'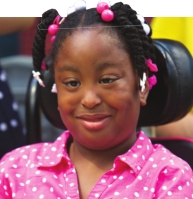 Another area that might surprise most is the level of personal and educational care Holy Angels provides for those on the autism spectrum. "We have people who have been here 30 years who definitely had autism when they first came," Boswell said. "But a diagnosis was not available then. Their families saw that they needed that around-the-clock nursing care. We had so many people coming to us and saying, 'My biggest worry is I'm going to die before my child does. Who is going to take care of him when I die?'" "It's been very expensive," Boswell said. "It's been very hard. But they had nowhere else to go. We are not turning people away because they have medical complexities. We are able to care for them and even for those who are total care, we still provide them with the opportunities to experience the fulfillment to reach their maximum potential."
Boswell said 21st century quality healthcare pushed the staff of Holy Angels into an entirely different type of groundbreaking care: hospice for those with developmental disabilities. "Many families told me their child was expected to live a year," Boswell said. "And over time, the next thing they knew they were 50 or 65 years old because of the quality care they had received. We are in a new frontier of caring for the aging of those with disabilities – and we do care. We have made significant strides at learning and gaining a wonderful specialty in taking someone through dementia and end of life care."
"We're doing that with great honor," Boswell said, her eyes filling with tears. "We're doing that with tremendous fulfillment … seeing an angel transitioning from this world to a world where they are without physical limitations."
Impact on Autism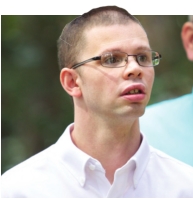 Perhaps the most significant challenge taken on by Holy Angels, however, and one that may have the largest impact on autism and the training of autism caregivers this community has seen to date, is the commitment to provide applied behavior analysis to their clients and the community. Simply put, ABA is the process of systematically applying interventions to improve socially significant behaviors. The analysis part requires statistics be compiled to demonstrate that the interventions employed are responsible for the improvement in behavior.
Dr. G. Richmond Mancil of Louisiana Advanced Behavioral Services is overseeing the ABA therapy program for those with developmental disabilities at Holy Angels and beyond. Not only has he established an online Behavior Analyst Certification Board certification program at Louisiana Tech University, he has opened up shop at Holy Angels and offers ABA services to local children in Shreveport-Bossier City.
"We are providing behavior analytic to individuals with autism and other disabilities," Mancil said. "In addition, I am training Holy Angels' staff to be behavior technicians, as well as working with Holy Angels to develop a positive behavioral community overall."
Boswell added, "That's important as we bring in more individuals with learning disabilities. We are the first institution in the state that has registered behavior technicians licensed with national certification by the BACB. We're finding the super stars, and we're training them on the job so that they are actually pulled out into a classroom setting, and we're paying them as they're trained. So they are getting a certification, they get an increase in pay and we're building a career path."
It's this type of "big picture" perspective that distinguishes Holy Angels from many other institutions around the country. "In order to meet the demands for the future, we have to have caregivers that have the heart for the mission and that have the skill," Boswell said. "Across the board in CNA, direct care and front line positions that are really responsible for care, we're seeing a 40-45 percent turnover rate nationally. It's going to be one of the largest shortages in jobs in the future. We've got to make sure that the potential employees know that we're a benevolent employer and we are focused on them and their career paths."
Mary O'Neal is Holy Angels' director of resident services, and her enthusiasm for ABA is evident. "We are very concerned about training our direct service workers to know exactly how to work with individuals that might be autistic. That's one reason why we are making a culture change at Holy Angels."
O'Neal has worked with developmentally disabled individuals for 30 years. She has just finished her ABA course work and under the guidance of Mancil will soon have her BACB certification. "Out of everything I've seen over the years, seriously, ABA is the only therapy that I know that is effective," she said.
O'Neal chose to go through the ABA certification process because she wanted to filter it throughout the agency. "Organizational behavior management at Holy Angels is now under ABA so supervisors can use positive reinforcement to create a campus of praise for our workers, too," she said. "And the parents are learning it. We are teaching them how to validate and give the positive."
One of O'Neal's favorite examples of the power of ABA involves a resident who has been living at Holy Angels for about 30 years. Coincidentally, he had worked with Dr. Ole Ivar Lovaas, widely considered to be one of the fathers of behavior therapy, when he was just a child in California. During his 30 years at Holy Angels, however, he was totally nonverbal. "Once we started working on that verbal communication," said O'Neal, beaming, "he actually started having a conversation. This was like a miracle across the campus. He said, 'I went to the State Fair.'" "We use ABA because it works," O'Neal said. "We have individuals that are autistic that come to us after high school and we are transitioning them to work. We are using ABA to teach them social skills and how to work within the community."
The real irony in how Holy Angels is forging into the field of ABA was uncovered in the Holy Angels library by O'Neal one day: some original behavior books that the sisters at Holy Angels were using back in the 1960s. "We weren't using the term autism then," she said, "but the sisters utilized the total ABA technique where they broke down the component of behavior and used rewards as positive reinforcement."
"Sister Concetta and Sister Gemma were doing discrete trials," O'Neal said, laughing. "They would tear up beds and then say, 'try again, re-make them!' They used those concepts even then."
And the good news just keeps getting better, now that Medicaid covers ABA. The Medicaid Waiver program has to provide ABA services for its recipients. "The next battle Dr. Mancil and I are fighting is the age limit. [Services end at 21]," O'Neal said.
Fifty Years and Beyond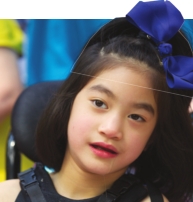 To put it in perspective, what Holy Angels is doing on a daily basis and for the future is monumental. Boswell said their level of care exceeds the government funding provided. The organization currently faces an operating short fall of approximately $200,000 per month or over $2 million per year. "Our mission is sustained by support from families, staff, corporations, foundations and community members. Events such as the Angel Run or the Taste of Shreveport Bossier [scheduled for Nov. 6] also provide support," Boswell said.
The theme of the 50th anniversary event is Italian, of course, with entertainment by Harpist Brook Boddie, The Shreveport Opera Express, Pallatio String Quartet and The Holy Angels Choir under the direction of the Broadmoor Baptist Music Ministers. Great Raft Brewing will also provide a new brew just for Holy Angels. Guests will receive special invitations.
"[It] will be a celebration of our legacy and will honor Bishop Charles P. Greco and the Sisters of Our Lady of Sorrows. We will also honor others who join our founders in supporting our work. Those honored will include past and present board members, donors, families, community leaders and the Champions who have worked tirelessly to insure mission sustainment for the next 50 years. " Boswell said Holy Angels is already prepared for consumer-driven healthcare. "We have great outcomes, we have good quality, high satisfaction and engagement among our employees and our clients. That's what consumer healthcare is all about."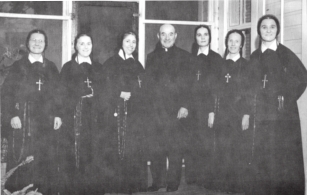 The Great Journey Begins – 1947

Through a call to serve from Bishop Greco to Mother General Zita Verni in Romagna, Italy asking if she had some Sisters to "spare" who could come to Moreauville, Mother Zita and 13 Sisters landed in New York harbor Oct. 21, 1947.
February 1954

Bishop Greco accomplished his personal dream to establish a school for children with disabilities in Clarks. Sister Concetta Scipione arrived in on July 26, 1959 in Clarks.
1963

Messrs. O'Brien, Pollard and Gilster donated 44 acres to the Catholic Diocese for the establishment of Holy Angels.
August 2, 1965

The first buildings on the Holy Angels' campus were completed. These buildings included: an administrative building, community quarters for the staff, two dormitories, one for girls and one for boys, a cafeteria and vocational therapy building to house a sewing room, beauty shop, arts, crafts and woodworking shop, study room for academic studies, music room and home economics kitchen and dining room.
December 5, 1965

Sister Concetta Scipione and 35 children arrived at Holy Angels from St. Mary's by chartered bus.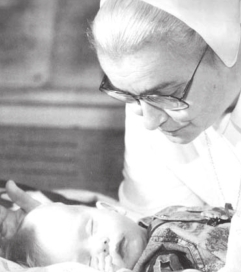 June 28, 1968

The nursery for babies opened with 15 little ones that were transferred to Holy Angels from St. Mary's in Clarks. They arrived at Holy Angels with Sister Joan Poudrier and several parents just in time for lunch.
September 27, 1981

Andrew F. Stasio fulfills his dream to create a special event to benefit Holy Angels with the first "Taste of Shreveport." The Shreveport Knights of Columbus volunteered in support of Holy Angels.
January 20, 1987

Bishop Charles P. Greco passes away. Greco was greatly missed because he inspired us with his courage and support.
1995

St. Michael's Group Home was built to transition young children from the nursery to a group home that was designed to accommodate the special needs of the younger children.
2006

Holy Angels transitioned to an independent 501(c)(3) focused on sustaining Greco's and Our Lady of Sorrows' original mission.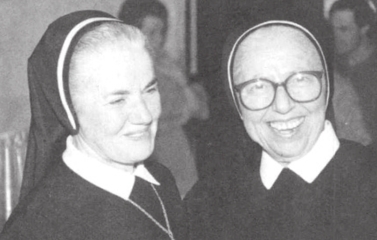 December 2009

Sister Concetta announces her retirement.
January 2010

Laurie Boswell is selected to serve as CEO.