Crawfish in hot water, competing with poboys, étouffée and alligator for center stage at Mudbug Festival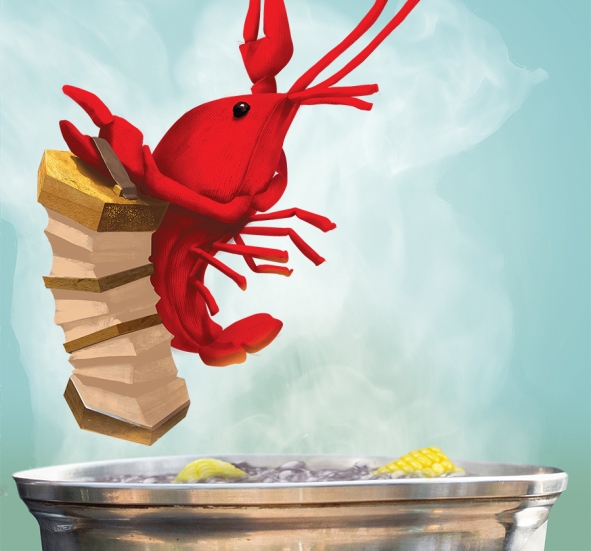 CRAWFISH IN HOT WATER, COMPETING WITH POBOYS, ÉTOUFFÉE AND ALLIGATOR FOR CENTER STAGE AT MUDBUG FESTIVAL
Shreveport-Bossier City may be just minutes from the Texas state line but make no mistake! This is Louisiana, where people like to celebrate with all the senses. Visitors can experience those sights, sounds, tastes, smells and even touch a live crawfish this Memorial Day weekend at Mudbug Madness. The festival begins on Thursday, May 26 and runs through Sunday, May 29, from 11 a.m. – 11 p.m. daily. Headliners will include Wayne Toups & Zydecajun, Terrance Simien and the Zydeco Experience, Waylon Thibodeaux, and Rockin Dopsie and the Zydeco Twisters.
The Madness began back in 1984 as a two-day festival designed to stake a claim to Louisiana's culture and heritage. It has grown to become a four-day festival heralding each Memorial Day weekend. It is nationally recognized as one of the Southeast Tourism Society's Top 20 Events, drawing as many as 56,000 people in one day, and it is without a doubt one of the community's most popular festivals.
Terri Mathews, festival chairperson said, "We have always focused on keeping Mudbug Madness a backyard crawfish boil. That is our focus, and we have not gotten too much outside of those boundaries."
The festival, however, is much more than a crawfish boil. "Mudbug Madness is presented by Downtown Shreveport Unlimited, a private nonprofit that is dedicated to quality of life in downtown Shreveport," Mathews said, "Our goal is to raise money that we give back to other downtown events and programs, such as
the Shreveport Farmers Market, Let the Good Times Roll, Jazz & Gumbo Festival, Cinco de Mayo and Rockets Over the Red."
The Mudbug Madness festival also supports three local nonprofit groups each year. "This year the funds are going to the C.E. Byrd High School booster club, the Evangel booster club and the Shreveport Police Mounted Patrol Unit," Mathews said.
Mudbug Madness is known for its rockin' good music, from Cajun to country to rock and more. "This is the first year we've had the top four Zydeco acts at the same time," Mathews said. "We have three stages. The Reinhart Food Service Stage is all Cajun and Zydeco. Our Fox 33 KMSS Swamp Stage is phenomenal with some of the best music
in the state. It's eclectic, with blues, jazz, rock and country. We also feature local and regional bands and House bands there. The Capitol One Kids on the Bayou Stage is great, too."
Bobby McClendon and the Dirt Road Cartel will be playing on the Fox 33 KMSS Swamp Stage on Friday night at 7:00. Bobby McClendon is looking forward to performing for the crowd that swarms Mudbug Madness. "The best part for me is the variety of people and ages we get to play for," McClendon said. "We play a lot of clubs where you need to be 21 to get in so a lot of times we lose out on a lot of opportunities to make new fans and friends. For example, I have family coming in from Dallas for this show, with ages ranging from 1 to 45 so it is exciting to be able to play for them."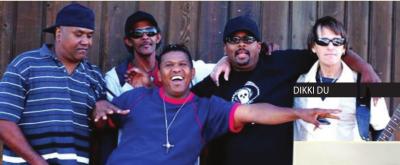 McClendon will be performing songs from his first EP, "Smoke and Beers," but he also plans some diverse covers. "'Purple Rain' has always been my favorite song to perform," he said. "It's a song that no matter what your favorite genre of music is, everyone always pays attention and sings along. But being from Arizona, I played a lot of rodeos and was always a huge fan of Chris LeDoux. Also, Gary Allan, Tim McGraw, Aerosmith and Motley Crue were influences growing up."
Lucky for McClendon, Mudbug Madness welcomes first-timers who want to sample the food. "I can honestly say I've never tried crawfish," he said. "Not a whole lot swimming around the desert."
Mudbug Madness food booths feature crawfish in ever incarnation imaginable. "In every way," Mathews said. "Etouffee, fettucini, po-boys, tails, bread, as well as other Creole dishes like blackened alligator."
When asked the strangest thing she's seen served up at the festival, Mathews replied, "I guess the weirdest thing is all that deep fried stuff. You can deep fry anything."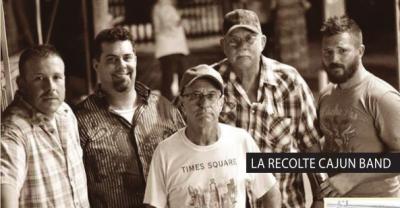 Mathews said it is not uncommon to go through 80,000 pounds of crawfish in four days. "The only way we make that happen is through Robert Shaver," she said. "Robert is phenomenal. There was one year that we were so, so busy. It was the best year ever. Robert Shaver and his distributors in South Louisiana closed down stands down there to ship it up to us. In years that the supply is low, they will do the same thing."
"Well, I do it because it's one of the best festivals in the state, for one thing," Robert Shaver said. "It's well-run, and it's a joy to work with these people. It's the only festival I go to at all, and I'm asked to them all over the country. I also do it for the nonprofit groups. We are there to help them make money."
There are also plenty of sights and special events planned. The men's crawfish eating contest will be held on Saturday at 1 p.m., where the first entrant to finish a 15 pound tray of crawfish will be declared the winner. The women will go head to head on Sunday at 2:30, with the winner finishing off a five-pound tray the quickest. The kids have their own contest on Sunday at 1:30.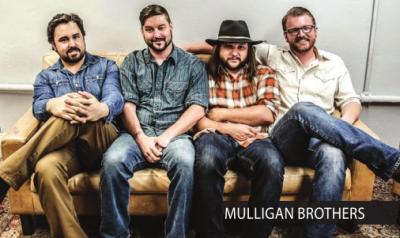 "The men's contest is madness," Mathews said. "These guys get serious. We had to put boundaries on them. We had been letting them eat for 30 minutes, but they could go through 30 – 40 pounds in 40 minutes. It's very competitive. Now we let them go just 15 minutes."
"The eating contests are always a joy, but the funniest contest is the crawfish calls," Shaver said, referring to the Crawfish Calling Contest to be held on Saturday at 5 p.m. "I'm doubling over laughing. Sometimes it's more like a pig call."
Both Mathews and Shaver said that it's the people and relationships that keep them involved with Mudbug Madness year after year. "People come from all over the country," Shaver said. "We show them how to pop the tails and suck the heads. We show them how to put crawfish to sleep. Yes, we tease them a little. We show them how to suck and tell them, 'See that dot on the tip of your tongue? You got the eyeball.'" "I meet so many new people every year, but the excitement is always the same," Shaver said. "There is so much camaraderie. It's a family event during the day, and more of a party late at night."
Kids on the Bayou provides more things to do and see. Free activities include crawfish races, face painting, mural painting, Circle Art, Magnet Fun and Scratch Designs. Coupons will be sold for activities such as a Basketball Shoot 'n Shower, a bungee trampoline, gemstone mining, speed pitch, a super slide, rock climbing, water walkers and a Kiddie Area. "There will also be a pirate ship, a super swing and a mechanical bull. The amusements range from small kids to young adults."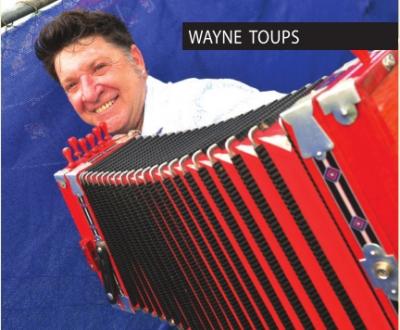 There will also be over 30 artist tents displaying and selling artwork, an opening parade ceremony and a 5K race on Thursday, beginning at 6:45. "Mudbug Madness is an experience," Mathews said, "because of the relationships that we've built. All this and it's still just a backyard crawfish boil."
Admission is free until 5 p.m. on Thursday and Friday and $5 afterwards, and $5 all day Saturday and Sunday. Kids under 7 get in free. Military with ID get in free anytime. For more information, visit http://mudbugmadness.com/ info/ or https://www.facebook.com/ MudbugMadness/
WAYNE TOUPS
THE MUDBUG MADNESS STAFF OFFERED THESE TIPS FOR EATING CRAWFISH:
• Be aware that eating boiled crawfish can be quite messy.
• Crawfish are spicy and are eaten with your hands. Absolutely do not touch your eyes while you are eating crawfish.
• Don't eat the dead ones. You always skip over the dead ones which were already dead before boiling. You can tell these dead crawfish because they have straight tails. Throw 'em out.
HOW TO PEEL:
First, hold the head of the crawfish in your left hand, and the top of the tail in your right. Twist the tail and pull it off and away from the head. At this point, you may suck the head if you want the full experience, but it is optional. Peel away the top few segments of the tail shell, detaching them from the underside and exposing the meat. Pinch the fan of the tail between your thumb and forefinger, twist just a bit and pull the meat from the shell. If you're lucky, it will come out as one whole piece of meat. You may want to devein the meat at this point. And then you eat and enjoy!