Holy Angels
announces expansion of new autism center for children
Holy Angels Residential Facility has provided health and human services and job training for adults with intellectual and developmental delays for over 50 years, but it has recently answered the call to provide services for children living in the community who have been diagnosed with Autism Spectrum Disorder. The new Holy Angels Autism Center is taking a giant leap forward by moving into an on-site facility designed just for children. The move to what was formerly known as "the nursery" will allow the staff to expand its offerings for families affected by autism.
The former nursery building at Holy Angels couldn't have a better footprint for the needs of the growing Autism Center. The move will provide access to a Snoezelen-controlled multisensory environment for therapy, occupational therapy rooms, modules with play stations, individual work spaces and parent training rooms. There is even a fitness room and a cafeteria.
Mary O'Neal, BCBA, LBA and director of client services at Holy Angels, said the move will help the staff accommodate the overwhelming requests they have been receiving from the community. "There are also indoor and outdoor pools, which we plan to use to offer aquatic therapy, and we look forward to summer programs teaching social skills and taking field trips into the community," she said.
The staff at Holy Angels has watched with the rest of the world as autism rates have skyrocketed over the past few decades. "In the 1970s and 1980s, about one out of every 2,000 children had autism," O'Neal said. "Today, the CDC estimates that one in every 68 children in the U.S. has an autism spectrum disorder (ASD). It is more prevalent in boys, one in every 44."
A world 20 years from now with no autism intervention is not pleasant to contemplate. "This world would look like a prison," O'Neal said, "where children are locked up and cast aside instead of loved and accepted and given the opportunity to become the most successful they could be."
To combat common concerns that make life difficult for those with ASD, such as eating disorders, sleep issues, sensory concerns and the inability to communicate, Holy Angels has made a big investment on its Applied Behavior Analysis (ABA) program. "Basically, Applied Behavior Analysis involves the principles of learning theory," O'Neal explained. "The contingent use of reinforcement and other important principles to increase behaviors, generalize learned behaviors or reduce undesirable behaviors is funda- mental to ABA. Most importantly, ABA involves socially significant behaviors."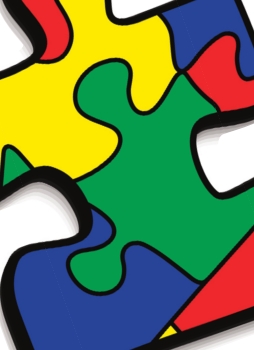 "ABA is evidence-based, and it works," O'Neal said. "When I did my internship while studying psychology at the University of Michigan, I worked at a state school. I worked for six months with a young girl that was nonverbal. I would always say, 'Good-bye, Jane.' On my last day, she actually said, 'Good-bye.' I cannot explain my excitement."
"What we have discovered at Holy Angels is that many behaviors occur because individuals are unable to express their concerns," O'Neal explained. "We teach functional communication. We want our clients to tell us when they are experiencing too much noise, when they hurt, when they are hungry, when they need a break – or when they are just having fun."
Arlene O'Neil wears the heavy weight of caring and educating her teen-aged daughter, Zamora. After moving to Shreveport from the Philippines with her husband, Eric, a master sergeant at Barksdale Air Force Base, she was referred to Holy Angels by Tricare. "I have about 30 percent of a day for myself, and 70 percent is dedicated to taking care of my daughter with autism," Arlene said. "You can't do the simple things without planning. Everything requires a plan. Things like outbursts and meltdowns require an ungodly amount of patience."
On top of the stress and worry, a heartbreaking mourning for a whole life – the unfulfilled dreams that were envisioned at birth – can creep in at any moment. "For me and Zamora, it's difficult, because with autism, you're frozen in time," Arlene said. "You see all of her relatives and friends grow up and go to school, get a job and have their own family. Zamora can't. And sometimes it seems like Zamora is frustrated because she can't do all the other things that her friends and their families can do."
Holy Angels Autism Center has lifted a bit of that weight, giving Arlene hope and Zamora a chance for a happier life where she's more in control. "Holy Angels provides her an outlet to interact with her peers," Arlene said, "and is teaching her life skills so she can hopefully become more independent."
Joe Paine, M.D., is president of the Holy Angels board of directors. "Our approach encourages the community to understand the diagnosis and embrace those with autism as part of our society," Paine said. "Our role is to love, support and empower them, just as we do the residents at Holy Angels."
"Holy Angels believes that all people have the right to learn, to achieve and, in turn, find dignity and purpose in life," Paine said. "This belief is extended through the new Autism Center. Individuals now have the opportunity to reach their highest potential, whether that is remaining in or returning to school, or by entering the work force and thus acquiring meaningful jobs.
These skills will allow them to contribute to society."
"The autism diagnosis is growing at epidemic proportions," Paine said, "and we are uniquely positioned to serve a growing community need through our new facility, which offers 25,000 square feet of space. Holy Angels has a team of 20 behavior technicians who are certified in Applied Behavior Analysis. Other specialists, including speech therapists, occupational therapists and physical therapists will be working one-on-one with these individuals to provide a positive supports environment. People are already seeking our services region-wide, and this new facility has the capacity to add trainers and meet this demand."
The ABA staff at Holy Angels also intends to help support the families affected by autism, with a parent training group that meets every second Thursday. Siblings also attend the meetings and work with line techs to learn social skills and how to interact together.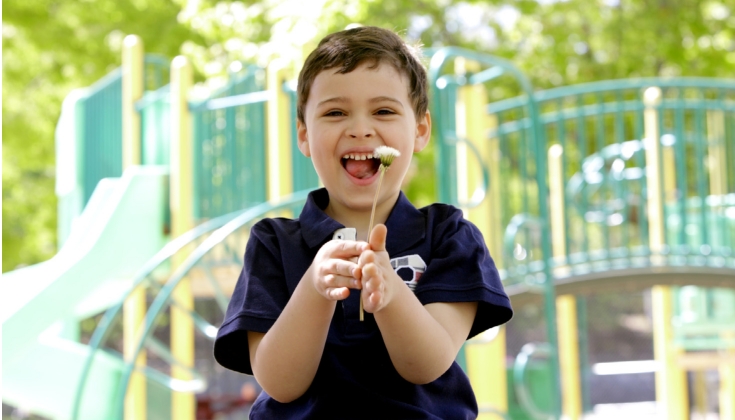 Chelsea Locascio has attended those meetings with her 8-year-old son, Caleb. "I wish people knew what it's like being a parent dealing with autism," Locascio said. "There is a misconception that these kids are just brats. When you get to know my son or any other person with this neurological make-up, you find they are good people. Caleb may act out of frustration, but there is not a malicious bone in his body. I wish people could look beyond the diagnosis and see the child for the person he is."
"I think one of the worst things about autism is seeing my child struggling to communicate his needs and his feelings to me," Locascio said. "Most of the time he would point to something he wanted or take me by the hand to show me what he wanted or needed. But his speech started improving within the first few months of ABA."
Holy Angels has built the program and continues to expand it at a rapid pace. The companion to that is ensuring families can obtain the services through Medicaid and private health insurance. "Louisiana Coalition for Access to Autism Services (LCAAS) continues to fight proposed cuts to reimbursements for autism related medical services by Medicaid," O'Neal said. "In 2014, Louisiana Medicaid was mandated to cover ABA services based on a federal court ruling. Meaningful learning and treatment opportunities for people with autism are essential for patients and their families."
"The wait list for Medicaid Services for Louisiana patients with autism is already far too long," O'Neal said, "as long as four years. When it comes to autism, earlier intervention is most effective, with every $1 spent on intervention services saving more than $7 in long-term costs to society by reducing or avoiding costs associated with special education and joblessness."
"We also need further research to explain why verbal communication is problematic," O'Neal said. "How can we address self-injurious behavior or automatic sensory disturbances? We need more research that looks at neuroplasticity of the brain, and we need to establish ways that remove harmful effects of autism, such as gastrointestinal disorders."
The issues surrounding autism are never short and sweet, but the main message here is hope. "There is hope for those who struggle daily," O'Neal said. "You are not alone in your fight for the best care and happiness for your child. Change is in the air, and every day we are discovering answers."
– Susan Reeks