MOVING AROUND ALONG THE MILLION DOLLAR MILE
Line Avenue shopping district shines light on latest retail center, new businesses and fresh locations
Line Avenue shopping district shines light on latest retail center, new businesses and fresh locations
The Line Avenue shopping district that runs through South Highlands in Shreveport has been a popular dining and shopping destination for years now. have continued to compete well with big retailers in other parts of town. Lately, there has been even more activity in this popular neighborhood as businesses have moved up and moved around. It is not so much that the Line Avenue landscape is changing, but more like it has finally become complete.
Line Avenue is anchored near downtown by the old Doctors Hospital building, which is getting a complete overhaul by Willis-Knighton Health System. Line Avenue runs through Highland, a well-preserved historic district, and South Highlands, a slightly newer neighborhood with high-end older homes and upper-income households. South Highlands is peppered with small businesses such as restaurants, antique stores and boutiques, as well as some of the best schools in the state of Louisiana: Byrd High School, South Highlands Elementary and Caddo Middle Magnet.
It is that core in South Highlands where it all comes together as a community somewhat similar to Highland Park in Dallas. South Highlands is like a naturally occurring Modern Traditional Neighborhood Development, similar to those that began with Seaside, Florida and have sprung up all around the country. TNDs are selfreliant mixed-use neighborhoods with a variety of housing and small businesses. In South Highlands, it was less a concept and simply evolved over time to become one of Shreveport's biggest selling points.
Mark Williamson, a partner at Somdal Associates, LLC, an architectural firm in Shreveport, has worked on various projects on Line Avenue, such as Evangeline Square beginning in 1981.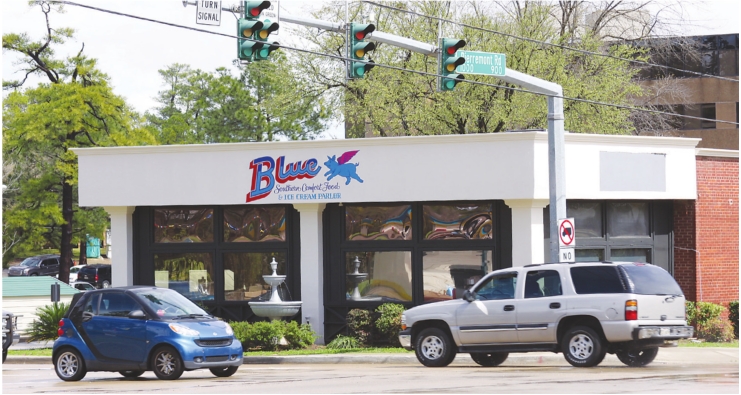 "I think Line Avenue is kind of a connector between some significant residential areas, with South Highlands close by and Spring Lake conveniently located a little farther down," Williamson said.
Williamson credits an early Shreveport developer, N.O. Thomas, with having the vision to see the retail potential in the Line Avenue/South Highlands area.
"Thomas was the premier real estate developer in Shreveport back then, having done the Beck Building and Government Plaza downtown," Williamson said. "Everything he did was done well. Even 40 years ago, he called that stretch of Line Avenue from Pierremont to 70th 'The Million Dollar Mile.'" The construction of Pierremont Mall was what really put Line Avenue on the shopping map. "Pierremont Mall was built back in 1963 and it was a big deal because it was one of the first enclosed shopping malls in Louisiana," Williamson said. "It was also the first shopping center outside of downtown Shreveport."
"Pierremont Commons came along in the 1970s and it was built on the site of an old lumber yard," Williamson said. "In fact, the corner building there now was the original shop for the lumber yard."
"We worked on Evangeline Square [beginning in] 1981 in two phases," Williamson said. "Those two buildings were built within four or five years of each other after the first one quickly filled up. Then Cadillac Grill (now Superior Grill) was built, also on the site of an old lumber yard. Towne Oak Square was built after that. There had been a church there for the longest time but they finally sold the land."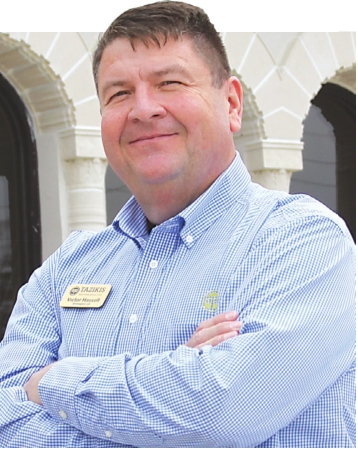 Stephen Miller, of Stephen Miller Fine Jewelry, had been located in Evangeline Square on Line Avenue for years and just built a new building a little further down on 6425 Line Avenue.
"I've always thought of Line Avenue as local, with boutiques as opposed to Youree and its big box and chain stores," Miller said. "It's a great mix on a small scale. We have Maxwell's Market, which is like a local whole foods and retail like John Pickens (Custom Clothiers)."
After many successful years in the area, Miller knew he wanted to stay on Line.

"I was just looking for a really pretty lot," he said. "I found one of the last lots left on Line Avenue. It's a great location where people can get away from the traffic and walk to great restaurants. It's a little contained local community with a lot of quality of life."
Weston McElwee is a long-time South Highlands business owner, formerly with Bella Fresca. He is getting ready to open a new restaurant called Tejas in the former Real Pickle location at the front of Towne Oak Square. "Tejas is a Western American bistro – not Tex Mex, but with a Colorado/Arizona feel," he said. "It's really more about your friends, like Cheers, encapsulating the whole Line Avenue feel."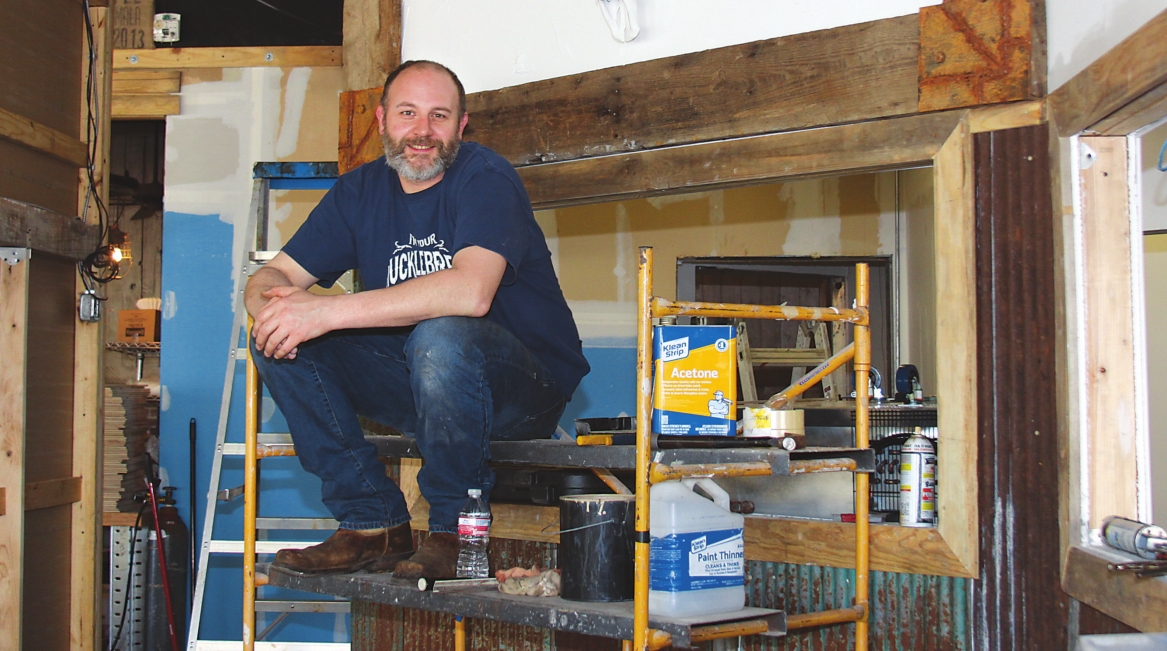 "One of the things that really kicked off everything was Superior Grill back in 1983," McElwee said. "It popularized the neighborhood as a stable, family neighborhood. It's a heartfelt smaller area of the city that really is a city within the city. It has a very natural feel to it and has been the go-to area for local restaurants. During the past 15 years, it's gotten to a point where it really is the Highland Park of Shreveport. It's the best little spot in town."
Nick Brown is one of the owners of the familyowned Once Upon a Diamond, which moved to 1003 Pierremont Road just a block away from Line Avenue in November.
"We were at our first location on Line across from Superior Grill for about seven years," Brown said. "We decided we just wanted to own our own building. My brother Jordan and I were trained as architects, so we found this location that wasn't so far away that we'd lose our base customers. After we got here we realized we've have even more exposure. We actually had our best Christmas yet."
"This is a perfect spot for niche places and boutiques that you probably wouldn't see in a shopping mall," Brown said. "We're excited to see new businesses come in. It is business mixed right in with residential."
Blue Southern Comfort Food has moved from a tiny starter site on Louisiana Avenue to 5863 Fairfield next to Pierremont and is shooting for a March 23 opening. Owner Carolyn Simmons said the much larger space and new location mean lots CDM of changes 15119-FOG and Program expansion. Ad "I(FORUM).qxp_Layout will be much more in the front of the house," she said. "Before, I was prepping in a little 9-by-11 kitchen, including where we washed dishes. The new restaurant is a normal kitchen, so other people will be working for me. This means that menu items that were once served only weekly will be on the daily menu, like my pot roast and Cajun meatloaf.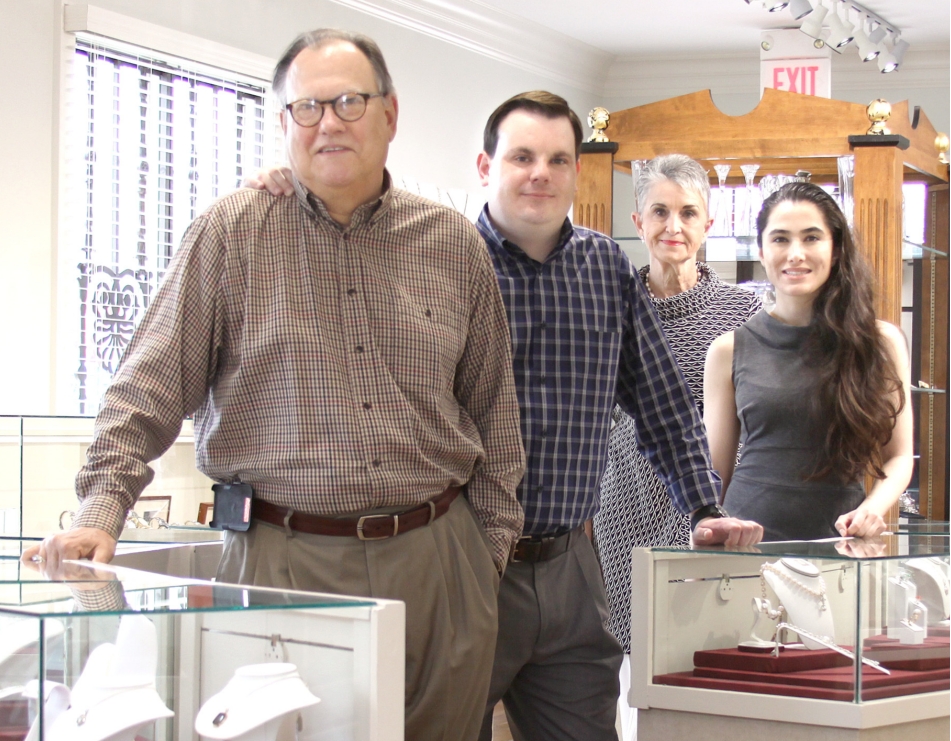 Blue will also serve wine and liquor at the new location, as well as ice cream handmade in the store. "I'm spending more money on the ice cream parlor than anything else," Simmons said. "I've been researching and experimenting with recipes and I will be making all of our ice cream in-house. I think that is what is going to make us so unique."
Simmons said the Line Avenue neighborhood is so special because there are people living in the neighborhood around the businesses. "I love that we've moved my restaurant to a place that is surrounded by homes," she said. "People have told me they are going to walk or ride their bikes to my restaurant."
Most of the restaurants on and around Line Avenue are locally-owned non-chain restaurants with freshly prepared food. "We are making your food to order," she said. "We're not a chain that is shipping prepared things in. We're like a bunch of grandmas back there cooking real food for you."
Victor Hassell is a co-owner of Taziki's Mediterranean Café, opening in part of the newly built shopping center at 5821 Line Avenue. "Taziki's is not the first regional Mediterranean restaurant in Shreveport, but it is the first full-encompassing Mediterranean with a broad concept," Hassell said. "Our menu is about freshness. We have no freezers, fryers or microwaves."
"We chose Line Avenue because of the community," Hassell said. "We didn't want to be at some other heavily-travelled area. My business partners and I aren't transplanted. We live here locally. We want to be a part of the South Highlands area and Shreveport and Bossier."
"We couldn't ask for a more beautiful building than we have here, with its tall roof, arches, stone veneers and iron work," Hassell said. "We just fit well. But this design was conceived before Taziki's. We have a great landlord and they had this concept design for a couple of years and were looking for the right partner."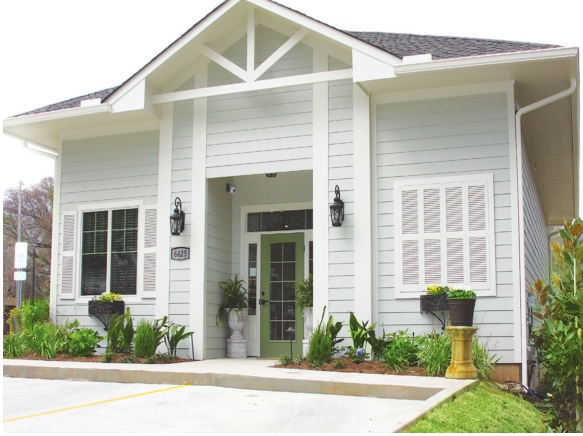 Anne Dixon, a broker with Vintage Reality, summed up "the magic" of South Highlands pretty well. "It's just a high-income, high-traffic area where everybody wants to be," she said. "I have three spaces in that area right now. Taziki's will open the second week of April. Chateau en Mae is a high-end home decor and clothing boutique that had its grand opening last Thursday. We have 1636 square feet left and we're looking for a great tenant that will be a compliment to others."
"My clients who own and developed this site contacted me eight years ago and said, 'We want to buy that piece of ground,'" Dixon said. "It had an old strip center and a duplex rental unit. We waited for the market to deliver our first tenant. It's just a great retail spot."
"Much of the success of South Highlands is due to Southeast Shreveport having become such a high traffic area that people are looking to stay in their neighborhoods," Dixon said. "South Highlands and its surrounding neighborhoods are being revitalized. There's fine dining and shopping and nice coffee houses and that's what people want. I think this kind of completes the corridor."
McElwee agreed. "South Highlands, Line Avenue ... it's perfect. The stability of it has always been great. Property values, great schools, easy access to the interstate – and great shopping and dining. It's the perfect storm of small town shopping."