Making "Old Downtown" new again with event plaza, on-street parking, landscaping
Making "Old Downtown" new again with event plaza, on-street parking, landscaping
Work is ahead of schedule in the re-envisioning process for the area of the city known as "Old Downtown Bossier."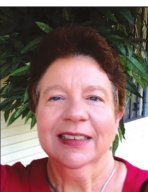 City special project manager Pam Glorioso said successful bidder Boggs & Poole Contracting Co. "has been speedy and despite the rain is approximately three weeks ahead of schedule. We hope to keep it [momentum] going."
The $12.3 million project shows narrowing Barksdale Boulevard from Traffic Street to Hamilton Road, taking it from four lanes to a two-lane vehicular road with wider sidewalks, a bike lane and landscaped area.
"There will be an event plaza between Arcadia and Monroe streets," Glorioso said. "This will come last in the project. We want to finish the street first and get that back open for the businesses to get back to normal."
There has been some interruption for the businesses, but the city is working with detour signs to get people to and from the area.
"We are doing it in stages, so one area will be finished before we start on another," she said.
Property owners may see the big picture, while tenants are concerned about the hit their businesses may take.
"Overall, they are tickled to death about it," Glorioso said. "They see the future of it. Right now, there's a little anguish and pain, but that pain's going to relieve itself because we are setting the stage for a better, more beautiful area for people to shop. We're saying three and a half months at worst. We don't want to leave anybody in a lurch."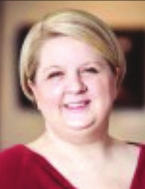 Since the project began in February 2015, 61 lots have been acquired by the city, using $1.4 million for a right-of-way and $2 million in appropriations.
"Most were rental properties," Glorioso said. "Only one was a homeowner. She has been relocated to another property with her family of 10. Three are currently under contract. There is one commercial property we are in the process of relocating, then that property will be vacated and demolished."
The city sees the existing downtown businesses as assets and key to the success of the project.
"For instance, L' Italiano," she pointed out. "That is an asset we are building around. We don't want to infringe on anything that is already built down there."
The Bossier Arts Council has been located in downtown Bossier City for more than 30 years.
BAC Executive Director Robin Jones said the project will add foot traffic to the area – something that has been sorely missing in the past.
"The event plaza will be literally right across the street from us," Jones said. "Right now, people come here for events or gallery openings, or they come specifically to go to one of the retailers. There's not a lot of foot traffic from out-of-town people who want to just explore some place that's new."
Thanks to the new event plaza, more people will be drawn to the area, she pointed out.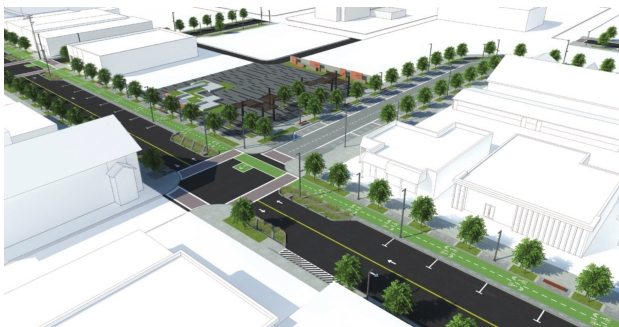 "We have art shows all the time, free and open to the public," Jones said. "From the plans, it looks like there will be a lot of activities in that plaza at night. Most everything right now closes down at night."
The plaza will add concerts, farmers' markets and other forms of entertainment and food possibilities that will mean foot traffic.
"Now, we will have extended hours and will have to adjust some of our programming to suit nighttime visitors," Jones said.
"But that's just great for us. That's more people exposed to local artists."
And, hopefully, the project will bring new businesses to the area.
"The city is buying residential rental properties that will be cleaned off," Glorioso said. "The land will be sold to the private developer."
As far as the city's part, Glorosio said the contractor believes it will be finished by the end of summer 2017.
"In the end, it's going to be magnificent," she said.
– Bonnie Culverhouse