a taste of Culture, a taste of Creole
DiamondJacks Casino in Bossier City will be transformed into a tapestry of flavors, sights and sounds during a celebration of the Creole Culture of North Louisiana at 6 p.m. July 30.
The Multicultural Center of the South will present its major fund-raiser, the 11th annual "A Taste of Culture," and Executive Director Janice Gatlin said this year's event will spotlight the Cane River Creoles among 26 different cultures also represented.
"There is a set of Creoles on Cane River," Gatlin said. "The culture is the same (as South Louisiana), yet it's different."
Cane River Colony was founded by Marie Theresa "CoinCoin," a former African slave, and the children of her relationship with Claude Thomas Pierre Metoyer, a Frenchman, on Isle Brevelle just south of Natchitoches in Central Louisiana.
Gatlin said the many booths at the event will reflect the Creole culture, as well as Chinese, Korean, Filipino, Persian, Greek, Native American, Haitian, Indian, Vietnamese and Starbucks Coffee.
"There will be shrimp, seafood and chicken dishes," Gatlin said. "We will also have white beans and andouille sausage, Natchitoches meat pies, gumbo and peach cobbler."
"We plan to have some demonstrations, for instance, on making gumbo filet from sassafras leaves," she added.
She also hopes special guest Al Barron, of "Big Al's Jazz It Up Seasoning" in Baton Rouge, will demonstrate preparing his seafood dip.
"I know he will have his shrimp dip to taste," she added. "He has a line of spices that are authentic and really good."
According to Barron's Web site, www.bigalsjazzitup.com, Big Al began to cook when he was 12 years old, preparing his brand of zesty, hearty and wholesome meals that feature a harmony of flavor and spices.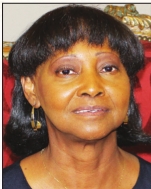 He is reportedly known all over the world for promoting his Southern cooking style. He's been featured on national cable shows like MTV as well Cox Communication Game of the Week. Big Al also has his own radio show in Baton Rouge:
"Tailgating Southern Style."
He has appeared in Ladies Home Journal, on "Men Who Cook" and in local papers with award winning recipes.
In addition to Big Al, this year's featured chefs are DiamondJack's own Gunter Kilian and Chef Britten Andrews of Northwest Louisiana Technical College Culinary Program.
Creoles of Cane River will serve their traditional cultural dishes.
They include the following:
Donald and Christian Metoyer – Creole Fried Turkey Tommy Roque – Creole Smothered Chicken Lila's Creole Catering – Chicken and Sausage Jambalaya Ralph & Kacoos – Bread Pudding Ricky Christophe – Catfish and Shrimp Bake Priscilla Metoyer – Maque Choux Al Barron – Shrimp Dip Participating restaurants are Ernest's Orleans, El Potrillo, Panda Express, Danh's Garden (Vietnamese), India Restaurant and Indigo Indian Bistro's Chicken Masala.
"These restaurants are participating, but as yet, not all of them have told us what they will be preparing," Gatlin said. "That's OK. It will be a wonderful surprise, and we know whatever they make will be a culinary delight for attendees."
Fox News anchor Markell Sennett will emcee the silent auction, and the music will be provided The Lacour Trio, house band for the popular Mama's Oyster House in Natchitoches.
"I heard this group when we had 'Jazz on the Red' a couple of years ago," Gatlin said. "I like the way they don't just stand there and sing. They are entertainers that go out into the audience and engage the crowd. People will have fun."
"And if they don't know how to Zydeco," she continued, "we are going to have some folks there that can show them how."
Gatlin has been with the Multicultural Center since 2001. Over the years, she has seen attendance grow for "A Taste of Culture."
"We started out with maybe 150 to 200 people attending," she said. "Now it's grown to more than 300. In the infant stage, we didn't do any entertainment. Now we have entertainment where we showcase the different cultures."
Gatlin said the casino's location, 711 Diamond Jacks Blvd. in Bossier City, is conducive to an event such as "A Taste of Culture."
"People can pull up to the valet and don't have to worry about parking," she said. "The event is in the ballroom, and then if they want to afterward – if they're not ready to go home – they can go to the casino."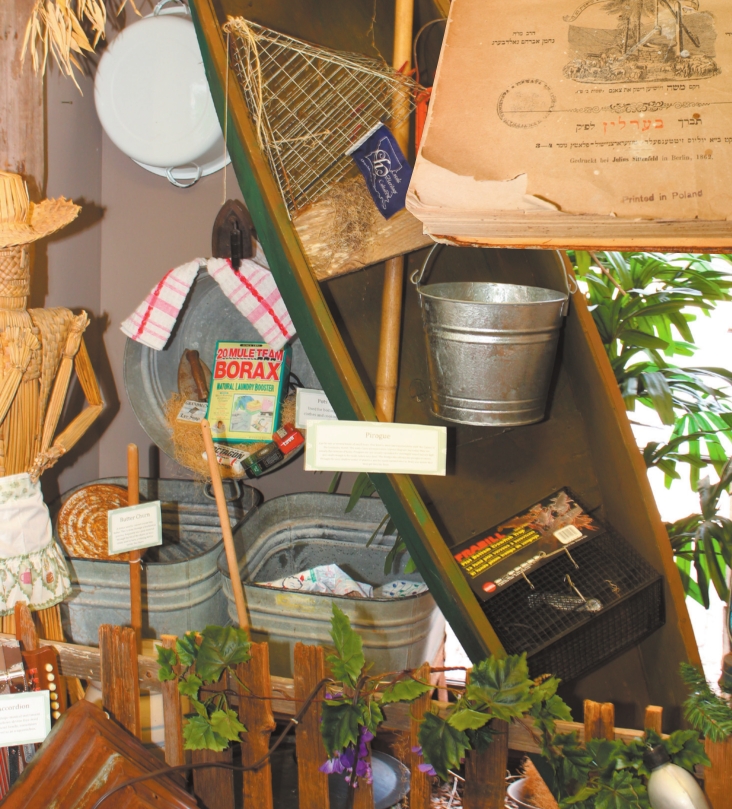 Admission is $50, and tickets can purchased online at mccsouth.org, at the Multicultural Center, located at 520 Spring St., or at the door the night of the event.
A Taste of Culture is sponsored by The Multicultural Center of the South in conjunction with DiamondJacks Casino as the major corporate sponsor. All proceeds from the event go toward the support of the center's cultural programs.
"We get other monies to operate," Gatlin said. "None of this money goes to our salaries or to pay our rent. Everything goes to the center's programs."
Activities and programs through the organization are geared toward children from early childhood through high school, but all ages can attend Multicultural Center of the South at 520 Spring St. in Shreveport.
"We are a cultural diversity center," Gatlin said. "We are sort of like a museum with 16 exhibits that represent the various cultures in the area."
But they are also an outreach program. "We help with some of the community activities locally, like the Aseana festival, Cinco de Mayo, Day of the Dead celebration in October," Gatlin said.
They are involved with Read Across America and Dr. Seuss parties each year.
The Multicultural Center of the South is a nonprofit organization designed to educate the general public about the rich diversity and history of Shreveport, Bossier, Northwest Louisiana and the South. For more information, call 424- 1380 or visit Multicultural Center's Web site at www.mccsouth.org.