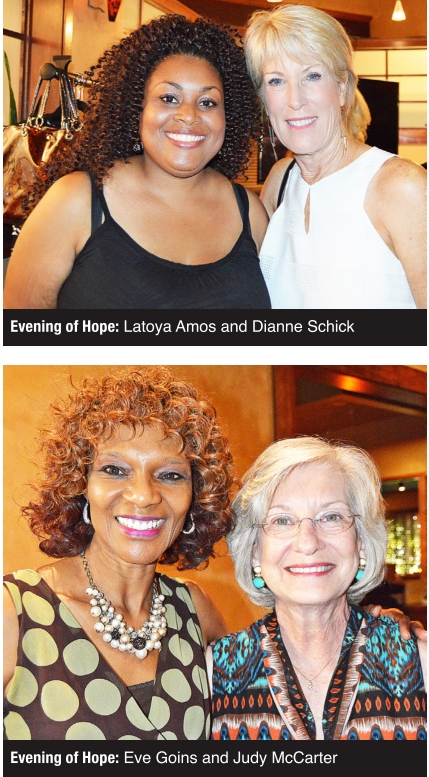 Women from throughout the area attended Community Renewal's Evening of Hope at Zocolo Eatery to learn more about this year's House for Hope fund-raiser. The event featured light hors d'oeuvres, fashion courtesy of Le' Affine Couture and door prizes. Proceeds from the 2016 House for Hope will benefit Community Renewal, Holy Angels, The Hub Ministry and Providence House.
– Special to The Forum
The beautiful Elston Estate at 6800 Querbes Drive was the scene for this year's Guild Membership Tea. Three organizations – Shreveport Little Theatre Guild, Shreveport Symphony Guild and Shreveport-Bossier Opera Guild – held their membership drive and social on Sept. 28 at the home of Mary Ann and Terry Elston. Mary Ann Elston and the three Guild presidents, Sue Wyche, Sherry Pendley and Susannah Poljak, welcomed visitors and invited them to enjoy champagne and hors d'oeuvres. Tea, coffee and sweets were also enjoyed.
– Photos by Lora Fairchild