Holy Angels hosted TASTE: A Festival of Shreveport- Bossier Food and Art Oct. 20 at the Bossier Civic Center. Many local restaurants were on hand serving samples of their most popular menu items. Restaurants included Silver Star, Parish Taceaux, East Ridge Country Club, Chocolate Crocodile and Sugarwalk Popcorn. There were dozens of silent auction items up for bid. Windstorm provided the entertainment. – Mark Crawford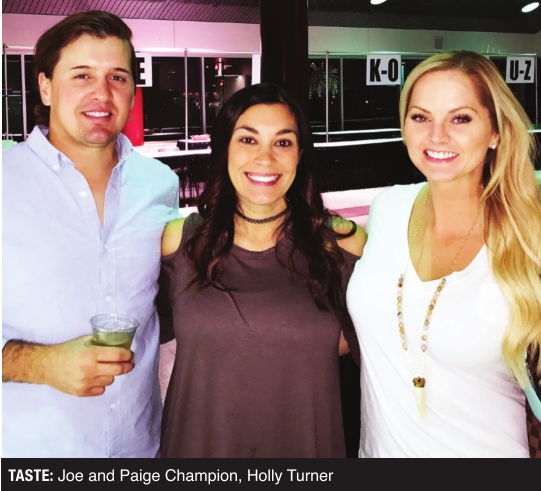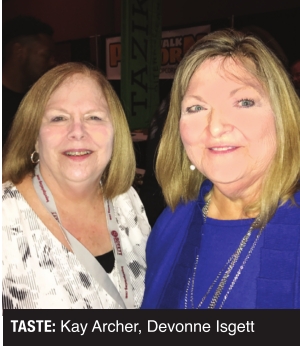 On Monday, Nov. 7, the Young Professional Initiative branch of the Shreveport Chamber of Commerce hosted the 40 Under 40 Forum Cover Reveal Party at Origin Bank at Downtown Shreveport. Publisher Jay Covington and Venture Publishing Vice President Hugh Johnson were on hand to unveil the cover of the 40 Under 40 issue of The Forum. The 2016 40 Under 40 Gala is December 3 at the Shreveport Convention Center.
– Mark Crawford
Bingo on the Bayou for Catholic Charities was a success in its first year. Held on Oct. 29 at 601 Spring Street, local priests and Bishop Michael Duca called the games. Prizes were restaurant gift cards. A silent auction with a Louisiana theme was also held. Silver Star Smokehouse catered and Great Raft Brewing and Eagle Distributing provided beer samples.
– Mary Ann Van Osdell
Melanie Parent traveled the back roads of Louisiana for 17 months searching for remains of the past. Her exhibit at Centenary's Magale Library is the result of her journey to photograph the lost and forgotten. "Abiding Remnants" will run through Dec. 22.
– Mary Ann Van Osdell