On March 6, Tejas: Kitchen, Bar, Patio, historic South Highlands, hosted a wine-pairing dinner benefiting the LSU Medical School, titled Dinner For The Docs. The five-course meal included black Angus beef carpaccio, buffalo short ribs and an arugula salad with red currant and white balsamic vinaigrette. For dessert, a dark cherry and white chocolate cream cheese custard wrapped in a cinnamon crepe was served. The event also featured live music and a number of silent auction items. – Mark Crawford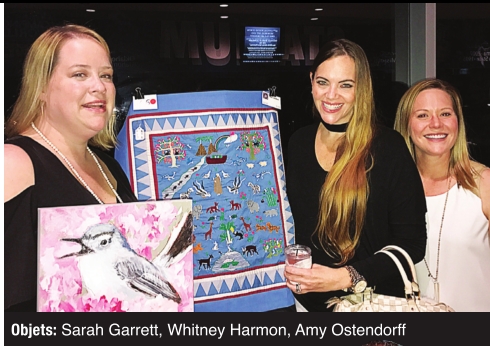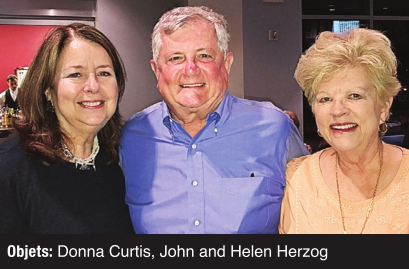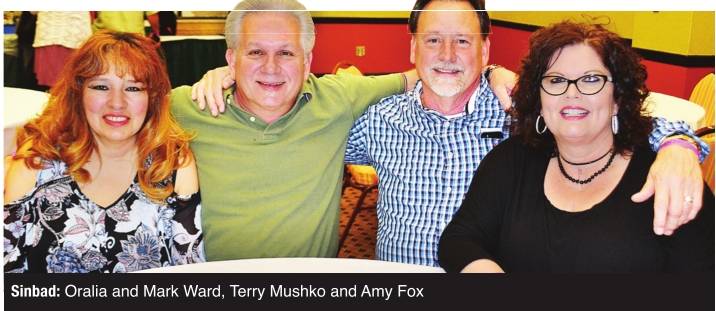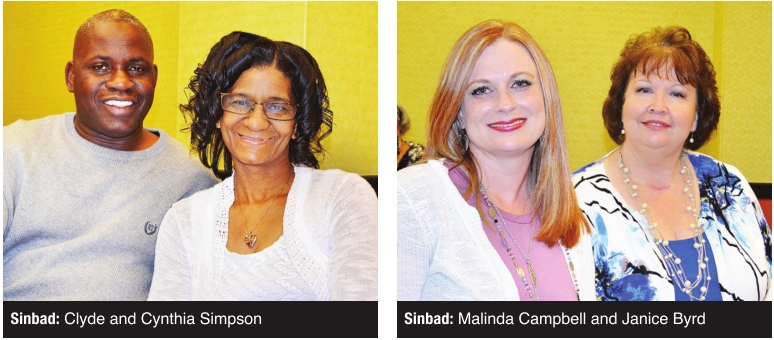 Christ in the City (C.I.C.), a statewide ministry taking Christ inside and outside church walls, raised funds at Fairfield Studios on March 25 with a sold-out tribute to the Beatles' albums "Rubber Soul" and "Revolver." These albums have been part of our lives for 50 years! Music was performed note for note by Ben Herrington and friends. Shreveport's Odom and Jim Huckabay opened.
– Mary Ann Van Osdell

Sinbad put on a show at DiamondJacks April 1 after a brief meet-and-greet where guests got to take their own photos or selfies with him. He joked that when he plans next year's tour, he will check the Final Four schedule since he was in the middle of watching one of the games before going onstage.
– Mary Ann Van Osdell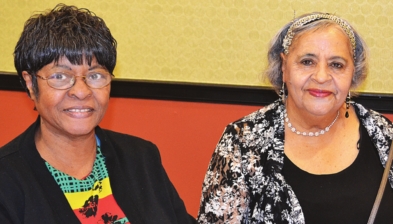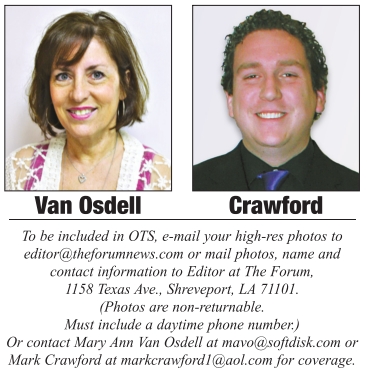 The 21st annual Wayne Curtis Memorial Art and Objets d'Art Benefit was hosted at the Sky Club at Independence Stadium on March 9. Wayne Curtis developed this fund-raiser for Red River Revel Inc. in 1996 to help raise funds for the festival. Each ticketed guest is provided at least one chance to select from the myriad of objets d'art donated by Revel visual artists. Items ranged from jewelry, custom paintings, sculptures and clothes. Everyone goes home a winner! Tasty hors d'oeuvres were provided by Cloud 9 Café.
– Mark Crawford