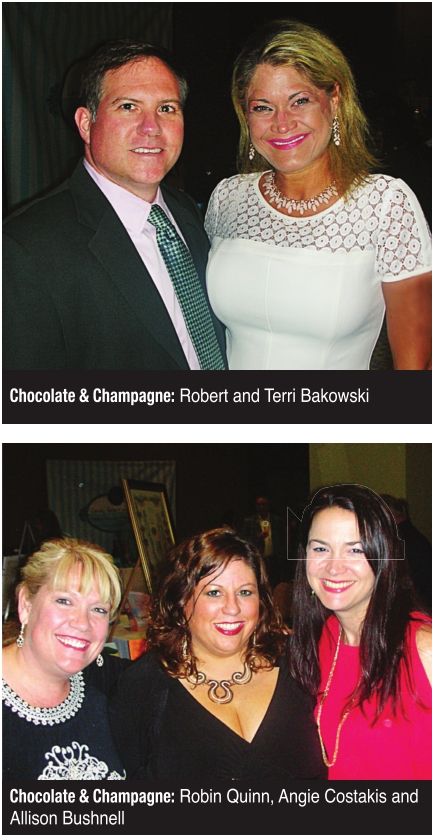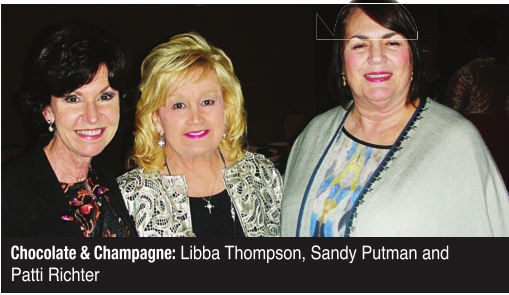 The sixth annual Chocolate & Champagne Affair, a night of sweets and bubbly from top local vendors benefitting Easterseals, was hosted in the ballroom of DiamondJacks Casino. The tasty party featured live music, dancing and a silent auction. This year, Sheriff Steve Prator was awarded Easterseals' top honor, the Lily Award, at the event for his service to Louisiana.
– Mary Ann Van OsdellI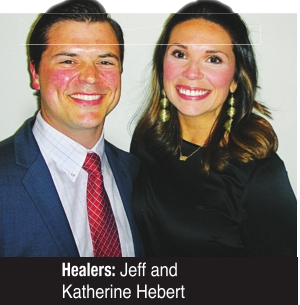 More than 800 people gathered at the Shreveport Convention Center for An Evening for Healers on May 4 to honor 59 heroes who offered lifesaving care for patients Ray Snow and Christian Starks. Dramatic videos headlined the LSU Health Sciences Foundation's signature event, which was emceed by City of Shreveport Chief Administrative Officer Brian Crawford. Now in its seventh year, An Evening for Healers has raised more than $1.5 million for the LSU Health Sciences Center.
– Mark Crawford

Greenleaf Park in the Provenance community played host to Shreveport Green's annual farmto-table fund-raiser, FEAST! on June 8. The soldout event featured a four-course meal, all with ingredients that were locally sourced and prepared by chefs of some of Shreveport's most popular restaurants. The menu included roasted pork loin with cane syrup glaze, braised brisket wrapped in banana leaves, tomato and watermelon gazpacho, Asiago and house-cured bacon gougeres with chocolate pot de creme with tuile cookie and fresh strawberry and balsamic jam. All money raised directly benefits Shreveport Green – Mark Crawford