The 39th Annual Barksdale Air Force Base Veteran's Luncheon was held March 29 at Hoban Hall, Barksdale Air Force Base. Retired Lt. Col. George Fink made the opening remarks. After presentation of colors by Barksdale Honor Guard, distinguished guests and veterans were recognized, including Mayor Lo Walker and Louisiana Gov. John Bel Edwards. Closing remarks were made by retired Col. Steve dePyssler. – Staff
Barksdale Luncheon

1) Chuck Monson, Cheryl Maxwell and Richard Maxwell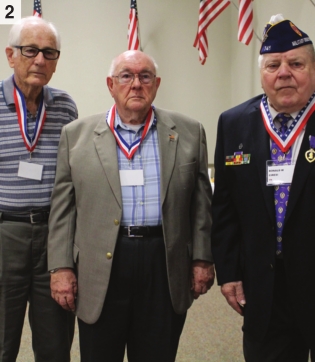 2) Gilbert Little, Leo Languirand and Ron Ciresi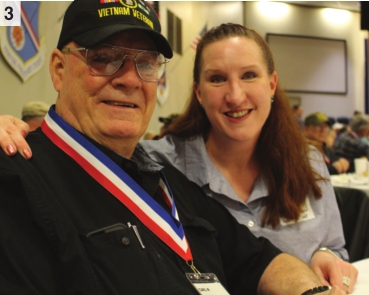 3) Maj. Bill Pampe and Carla Pampe
Elegant Spring Tea: Keep Calm and Have a Mammogram. The C. Wright Pink Ribbon Project celebrated its 10th annual Elegant Spring Tea at Stonewall Baptist Church on April 28. The fund-raiser increases awareness and raises funds to provide fi nancial assistance to breast cancer patients. Yolanda Duckworth spoke on breast cancer education statistics, risks, signs, ways to reduce chances of getting it and support services. Segments of the program included scripture and a hat contest. – Mary Ann Van Osdell

Spring Tea


4) Carolyn Washington, Irene Flanigan, Charlie M. Perry, Cassandra Williams, Arelee Wells, Margaret Williams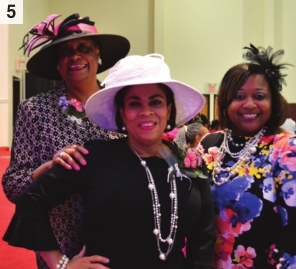 5) Catherine Wright, Yolanda Duckworth, Afi ya Code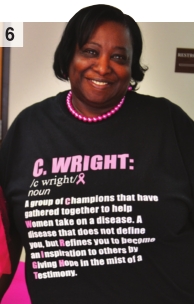 6) Edna Wallace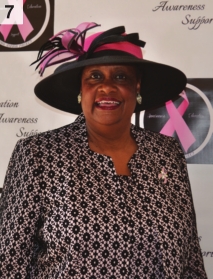 7) Catherine Wright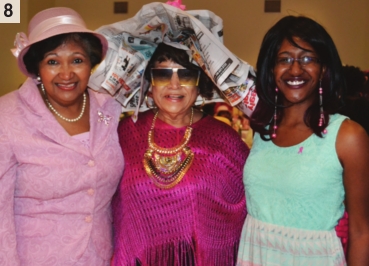 8) Jacqueline Taylor, Linda Dubose, Joy Lockett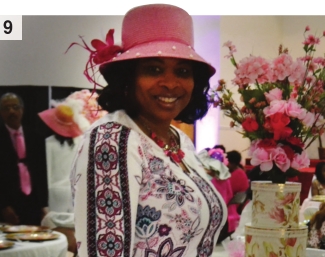 9) Geneva Williams

Artini: Bossier Arts Council had a stellar turn-out for their annual gala fund-raiser, Artini, held this year at the Louisiana State Exhibit Museum. Guests mixed, mingled and sipped elegant martinis, dined on delicious food by John Cariere, and enjoyed music by Winston Hall. The circular rotunda was the perfect gallery for keeping the crowds moving and lively for this event. There were no wallflowers here, and guests had fun dressing for the occasion. The winners of the competition were: Judges' Choice - PizzaRev; People's Choice - Superior's Steakhouse; and Most Martisinal - Lyons Pride Coffee.
Artini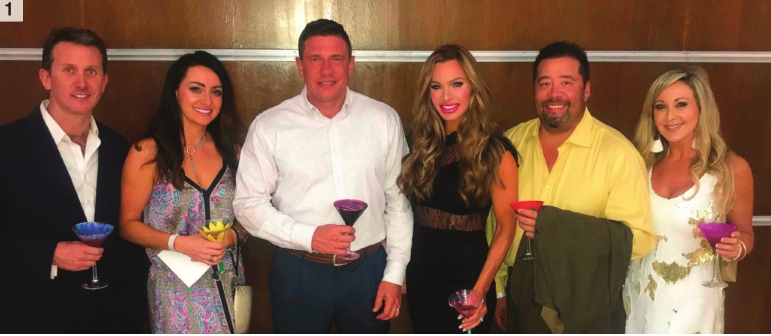 1) Stewart Hamel, Lucia Hamel, Clint Bartlett, Jessica Bartlett, Dr. Forrest Wall and Nikki Bedingfield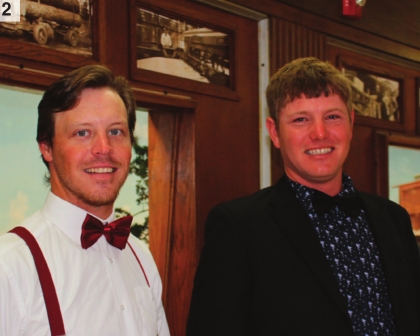 2) Andrew Justus and Richard Taylor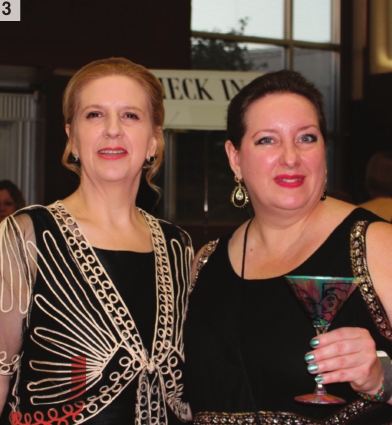 3) BAC Exec. Director Robin Jones and Lynn Laird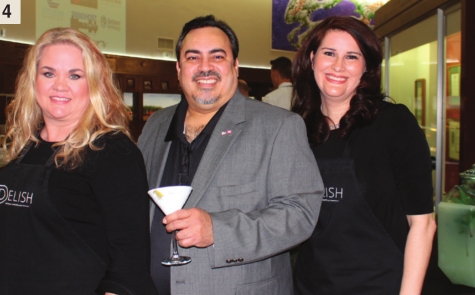 4) Tasha Daniel, Pres. Bossier Arts Council Cesar Marrero and Allison Shelton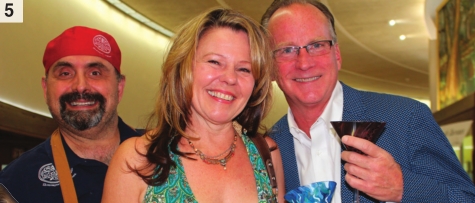 5) John Cariere, Wendy Kelly and Stuart Parkerson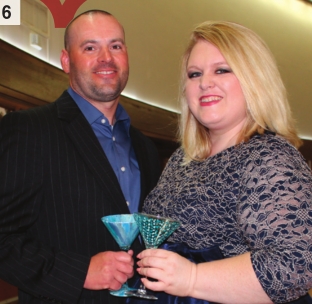 6) Jason Holtzclaw and Emerie Gentry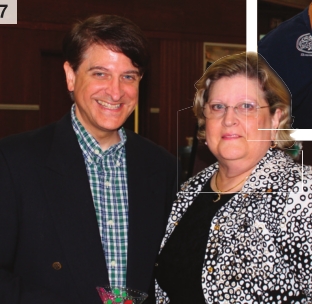 7) Hank Hubley and Margaret Green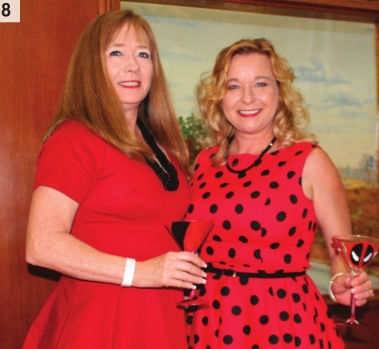 8) Paula Pendleton and Angie Sellers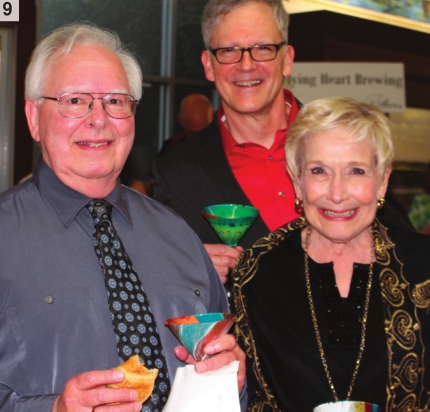 9) Lane Crocket, John Gayle and Anne Gremillion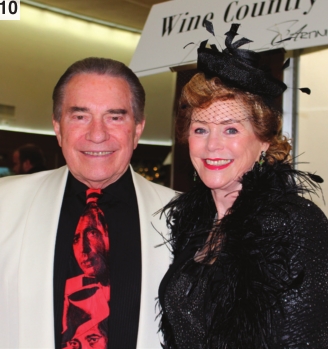 10) Dr. Robert and JoAnna Robinson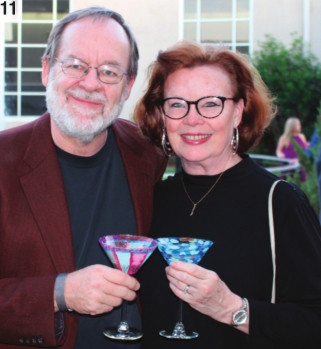 11) Neil Johnson and Cindy Gleason Johnson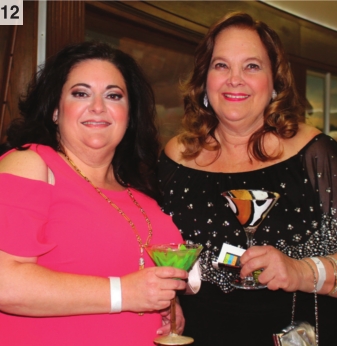 12) Laura Schlidt and Martha Nabors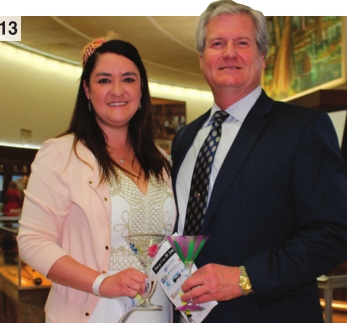 13) Macy Fritz and Robert Braswell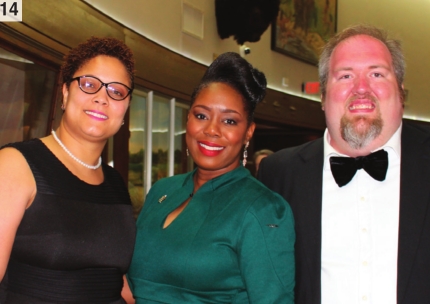 14) Erin Jones, Lashina Mitchell and Ian Summers
Plantation Ball: Seventeen sons and daughters of planters were presented at the 66th annual Plantation Ball April 20 at the Scottish Rite Temple. The traditional Virginia Reel and an old-fashioned plantation breakfast followed the presentation. Those honored represented farms in several parishes and states. Crops include cotton, corn, pecans, soybeans, sorghum, hay, blueberries, watermelon, wheat and milo as well as cattle, hogs, natural gas, timber, azaleas, family recreation and wildlife management. One's ancestor dated to the Louisiana Purchase territory in 1795. Another was the third in his generation to be presented. One plantation was named for the gold bullion contained in a Union gunboat that sank in the Red River during the Civil War. Also, a former Shreveporter is a direct descendant of passengers on the Mayfl ower as well as Francis Scott Key. – Mary Ann Van Osdell
Plantation Ball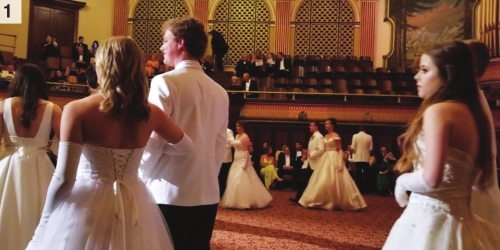 1) Presentation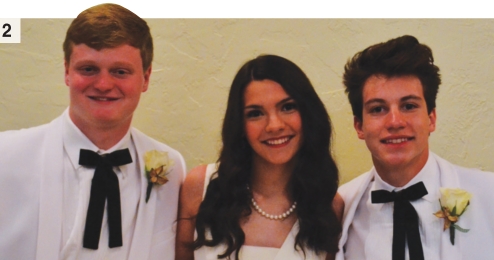 2) Colby Fontaine, Reagan Stewart, Thomas Hebert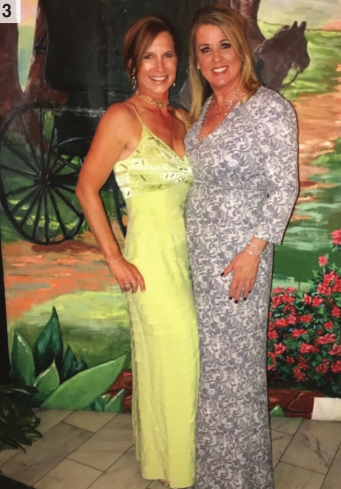 3) Colleen LeBlanc & Amy Evans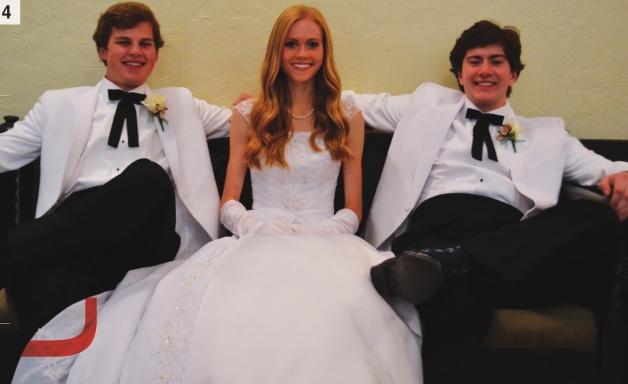 4) Miller Elston, Lily Valiulis, Will Huckabay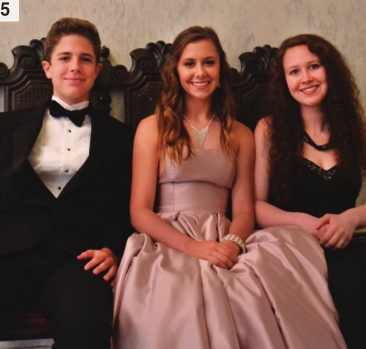 5) William Boneno, Annie Pizzolato, Catherine Roberts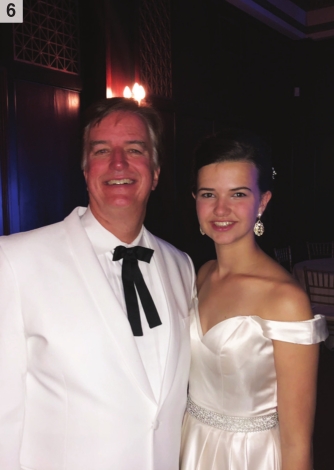 6) Pete and Laura Tucker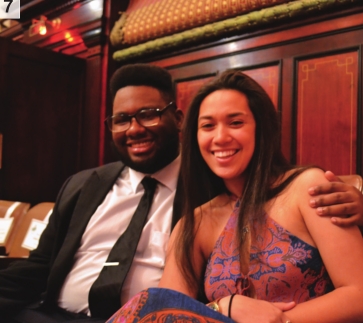 7) Mailon Bailey and Tia Timerding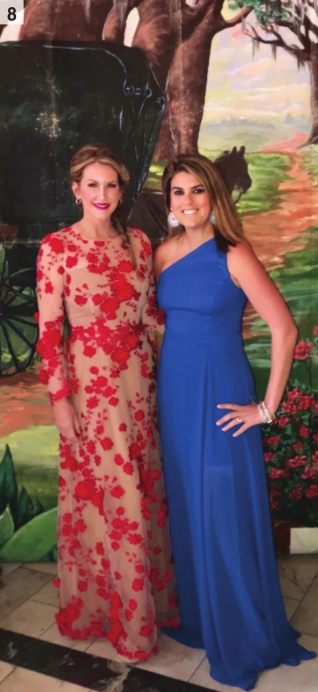 8) Jennifer Frierson, Caroline Denaikas.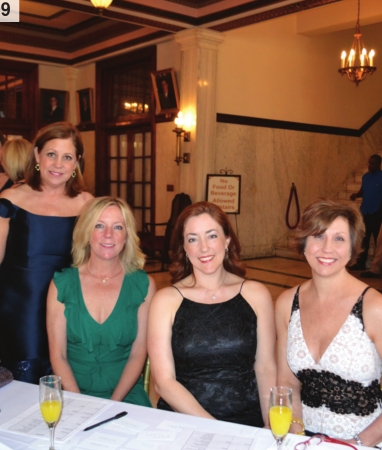 9) Valarie Hoogland, Laura Batson, Elizabeth Pippin and Liz McCurdy
Kent Celebration: Shreveporters headed to Natchez for the "39th" birthday party for Melinda Kent on the April 6-8 weekend. Festivities began on Friday night at 1818 Restaurant at Monmouth Plantation. Saturday's function was held at their vacation home. The fi re was lit on the cold April 7 night. Twenty trivia questions were posted on the upstairs walls and a lengthy PowerPoint of pictures was shown. A cardboard cutout of Melinda's celebrity crush, Donny Osmond, was near the door. A brunch was held Sunday at The Carriage House. Kent's son, Rhett, surprised her with his arrival from Washington, D.C. Daughter Elyse was also in attendance. – Mary Ann Van Osdell

Kent Calebration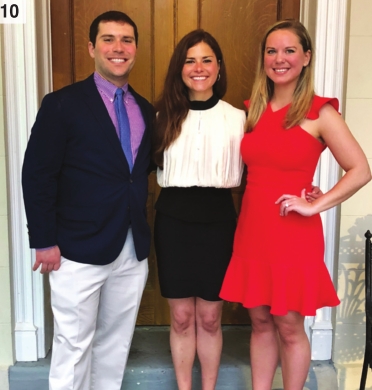 10) Rhett Kent, Elyse Kent, Katie Ondeck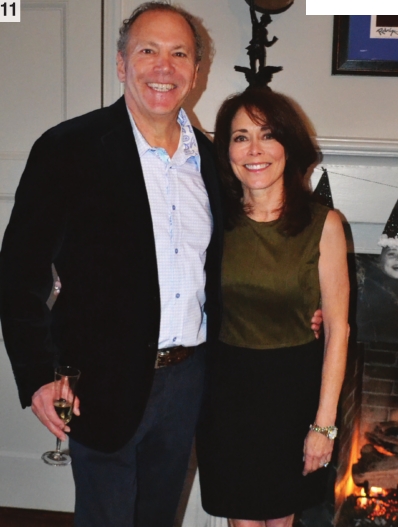 11) Fred and Melinda Kent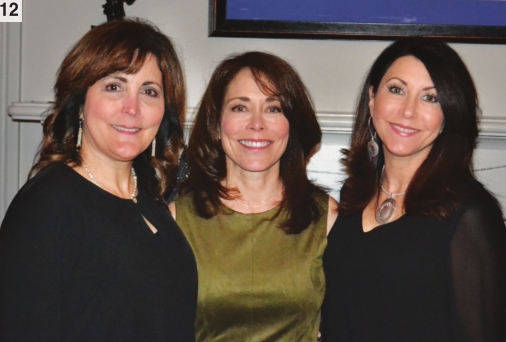 12) Sisters Leisa Harrison, Melinda Kent, Shaun Hollier
To be included in OTS, e-mail your high-res photos to editor@theforumnews.com or: Editor at The Forum, 1158 Texas Ave., Shreveport, LA 71101. Must include a daytime phone number. Or, contact Mary Ann Van Osdell at mavo@softdisk.com or Mark Crawford at markcrawford1@aol.com for coverage.