The engagement of Dr. Rhett Kent to Katie Ondeck was celebrated at parties June 29-30 while they were in from Washington, D.C. The first was a fi esta given by family and friends, catered by Superior Grill at the home of the groom's parents. As a surprise for the bride, the Bubble Bar (top) showed up for champagne toasts. The second was a cocktail party at the home of Linda and Charles Knicely given by 17 couples. – Mary Ann Van Osdell
Rhett Engagement Party

1) Elyse Kent, Dr. Rhett Kent and Katie Ondeck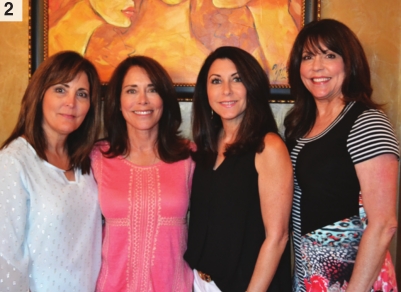 2) Sisters Leesa Harrison, Melinda Kent, Shaun Hollier and Rep. Dodie Horton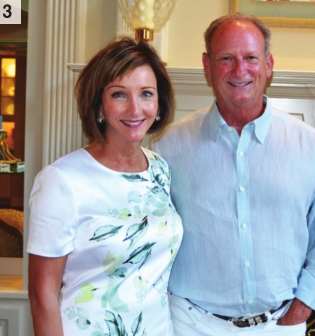 3) Linda and Charles Knicely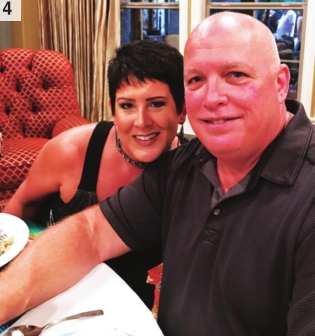 4) Stacy and Jay Bliss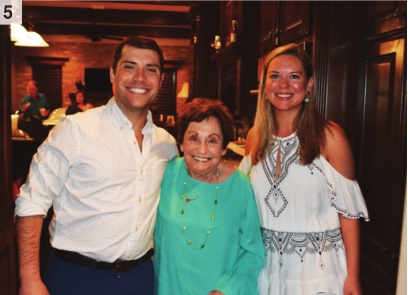 5) Dr. Rhett Kent, Gerrie Miller and Katie Ondeck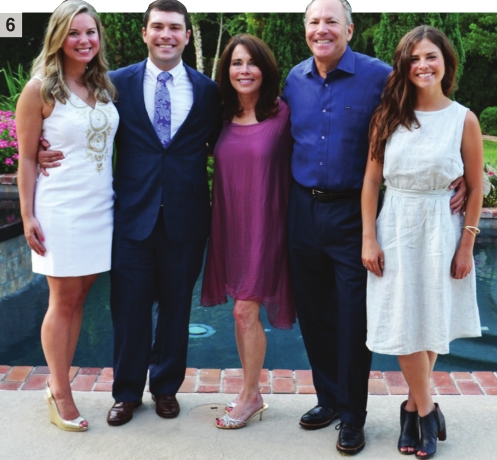 6) Katie Ondeck, Dr. Rhett Kent, Melinda and Fred Kent, Elyse Kent
Nationally renowned artist and creator Nick Cave debuted "Up Right," a new Cave work, in New York City at the Armory. Cave is best known locally for his "AS IS" event here in 2016. Cave's beaded blankets, created locally, are exhibited around the downtown Shreveport area. Shreveport fans Jeffery and Sandi Kallenberg, Bob and Pam Atchison, and Dave and Wendy Benscoter were on hand to lend applause to Cave and partner Bob Faust.
Nick Cave NY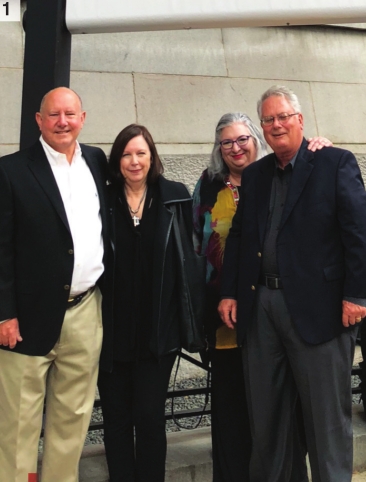 1) Dave and Wendy Benscoter, Pam and Bob Atchison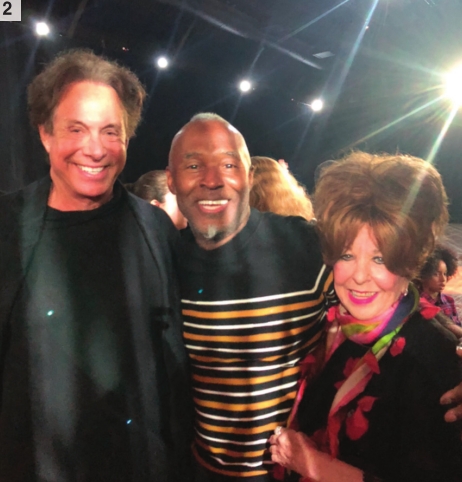 2) Jeffery Kallenberg, Nick Cave, Sandi Kallenberg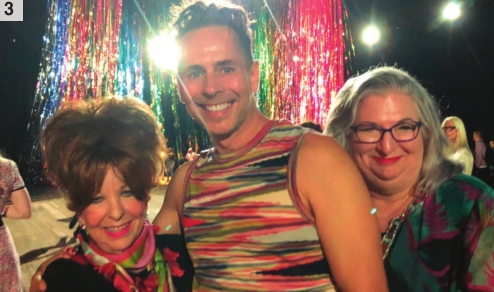 3) Sandi Kallenberg, Bob Faust and Pam Atchison

Friends, family and colleagues of John Hubbard celebrated his 48 years of service to AEP Southwestern Electric Power Company (SWEPCO). Hubbard began his career at SWEPCO in 1970 as a meter reader and held the position of external affairs manager from 1999 to 2018. Bossier City Mayor Lo Walker and Shreveport Mayor Ollie S. Tyler, along with other area offi cials, were in attendance.
SWEPCO Event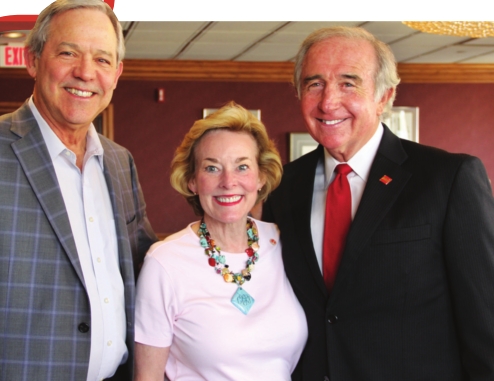 4) David and Claudia Oliver, John Hubbard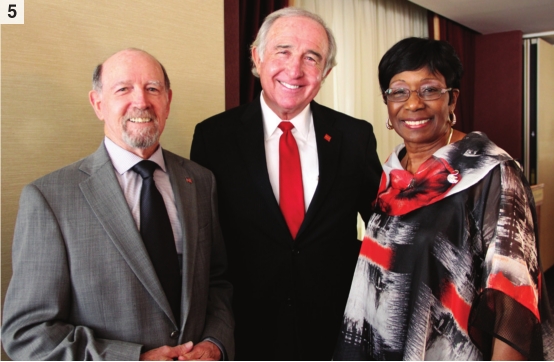 5) Bossier City Mayor Lo Walker, John Hubbard, Shreveport Mayor Ollie S. Tyler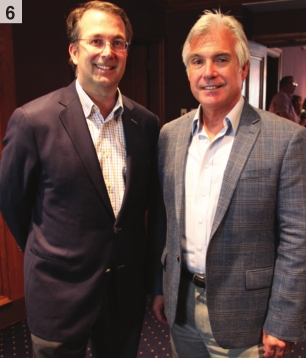 6) Commissioner John E. Atkins and Shreveport City Councilman & SWEPCO External Affairs Manager Michael Corbin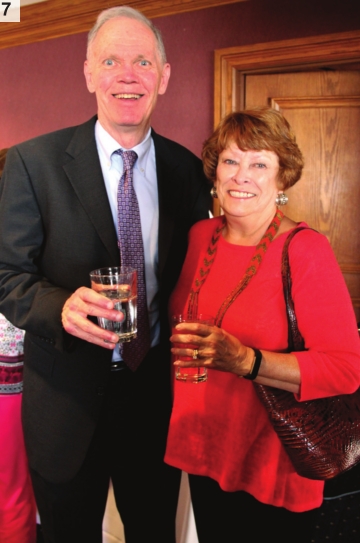 7) LSU Shreveport Chancellor Larry Clark and wife Georgia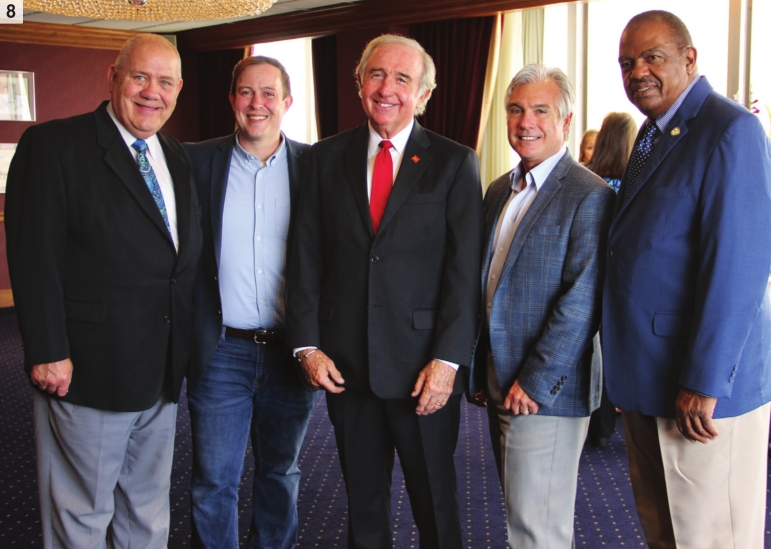 8) Shreveport City Councilman James Flurry, Shreveport City Councilman Jeff Everson, John Hubbard, Shreveport City Councilman & SWEPCO External Affairs Manager Michael Corbin, Shreveport City Councilman Willie Bradford
Melanie Parent opened her solo photography show, "A Distance Nearer Home," on July 12 at artspace. It runs through Aug. 11. Photographer Parent searches for the home of her memories and takes the viewer along for the ride. It is a journey into dreams, time and lonely roads – moments that the speed of life can make us miss, but what Parent makes us see. RC Cola and Moon Pies were served. – Mary Ann Van Osdell
Melanie Parent Solo Photography Show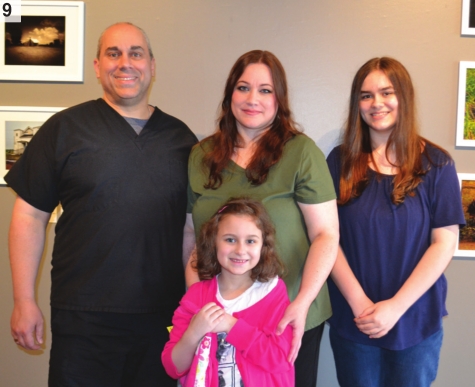 9) Craig and Melanie Parent, Clairie Parent and (front) Addie Parent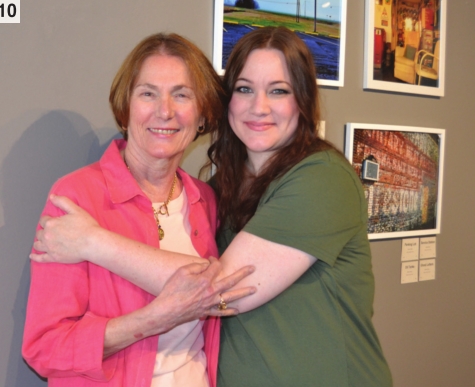 10) Nita Cole and Melanie Parent