Birthday: A surprise birthday dinner celebration was held at Brotherly Love Seafood Restaurant in Shreveport on Saturday, Nov. 4, for former mayor and Pastor Bobby Washington. Special guests were Gabriel Johnson, Delicia Washington and comedian D.P. Jefferson.
Birthday
1) Delicia Washington, Gwendolyn Washington, Bobby Washington and Jamal Smith

2) Jerry Welch, Bobby Washington

3) Roderick and Brenda Foppe, Gwendolyn Washington and Bobby Washington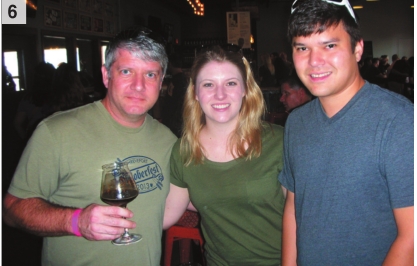 Great Raft Ramble: On Oct. 21, Great Raft Brewing hosted their 4th Annual Great Raft Ramble Anniversary Party. More than 30 different beers were on tap, including Toasted Coconut Milk Stout, Pappy Van Winkle Barrel Aged Old Mad Joy with Cinnamon and Coffee, Passionfruit Commotion and Cafe au Lait Creature of Habit. Live music performances included The Critics, Hwy Lions and The Mansion Family. Food was served by Southern Fork Catering and Scratch House Kitchen. – Mark Crawford
Great Raft Rumble

4) Andrew and Lindsay Nations

5) Mary Lois White, Vicki Masters

6) Trinity Brown, Ashley Baldwin, Seth Butler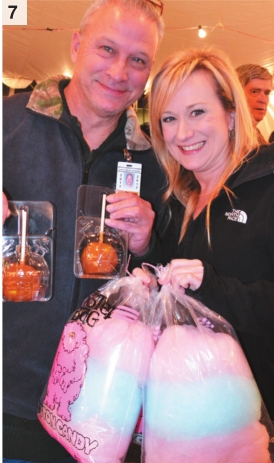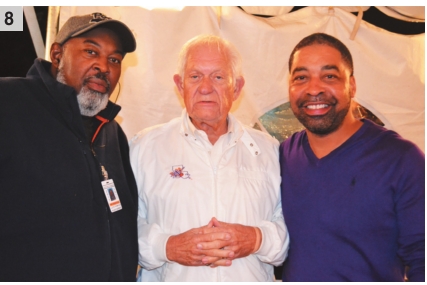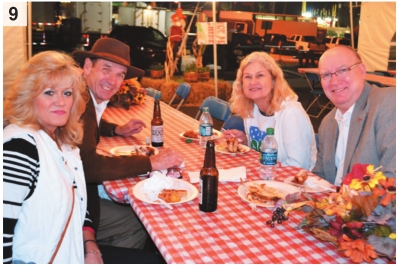 The State Fair of Louisiana Board: The State Fair of Louisiana board and sponsor party held on Nov. 9 provided attendees fair food under a tent on a cool autumn night. They enjoyed corn dogs, sausage, pizza, cotton candy, funnel cakes, cinnamon buns and caramel apples provided by fair vendors. – Mary Ann Van Osdell
State Fair

7) Bobby Edmiston and Miche'al Holdsworth

8) Lloyd Thompson, Billy Montgomery and Paul Pratt

9) Tamara Wallace, Rick Holland, Karen and Tom Martin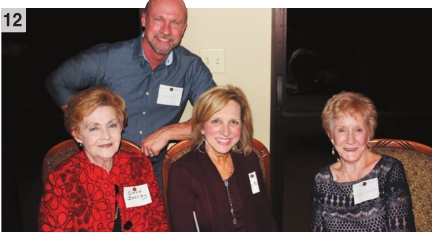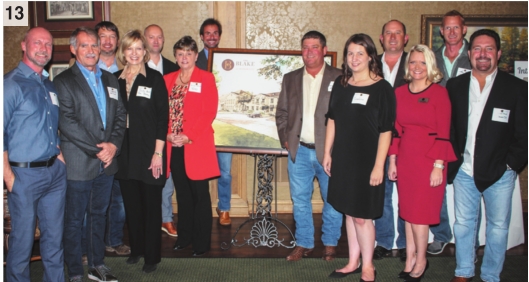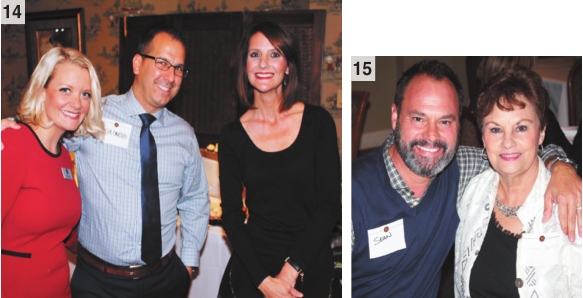 The Blake at Bossier City: The Blake at Bossier City invited guests and charter club members to the golf club at Stonebridge for previews of the property. Cocktails and hors d' oeuvres were served as guests mixed and mingled. The Blake is a new option in senior living in Bossier City and will offer assisted living and memory care. They blend hospitality and retirement for a vibrant community with outstanding architecture, food and social life. – Mark Crawford
The Blake
10) Krystal Kendrick, Amanda Allen, Dr. Deana Clifton, Melinda Martin
11) Barbara DeJean

12) Glenn Barclay, Clara Barclay, Kim Nichols, Rose Nichols

13) Glenn Barclay, Joe Yarborough, Todd McCain, Judy Belk, Jeremy Cole, Perian Petcher, Andy Yarborough, Michael Spellmeyer, Caroline Barry, James Taylor, Sarah Gleason, Aaron Prosser, Bo Wilson

14) Sarah Gleason, Tim Owens & Melissa Viga

15) Sean & Diana Carlisle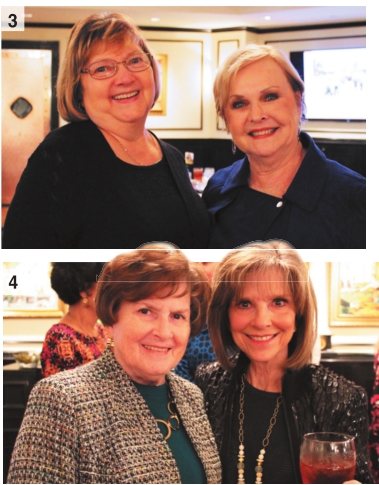 The Glen: 2017 Fall Luncheon: The Glen Retirement System held its annual Fall Luncheon on Nov. 14 at Superior's Steakhouse. CEO and President Debra Williams gave a review of the year and introduced the 2017 fall appeal. Funds raised from this year's appeal will go toward a new walking path and maintenance of the campus to benefit the residents at The Glen.
The Glen

1) Carolyn Tillman, Debra Williams, Betsy Boze, Linda Bundrick

2) Di Winningham, Rhonda Anglin, Connie Posner

3) Jane West, Kathy Hassell

4) Mary Willbanks and Ann Conrad-Falter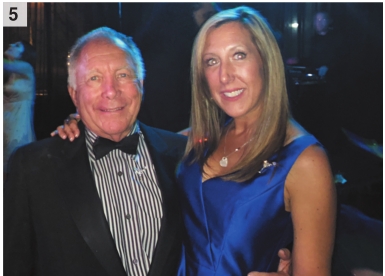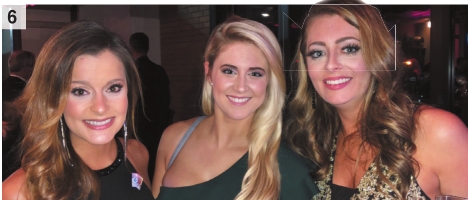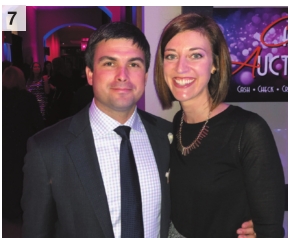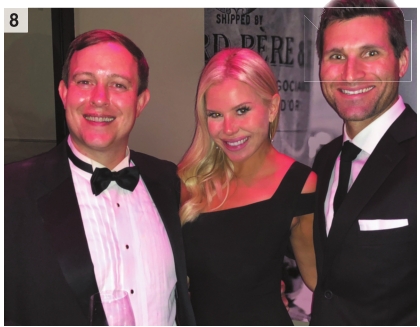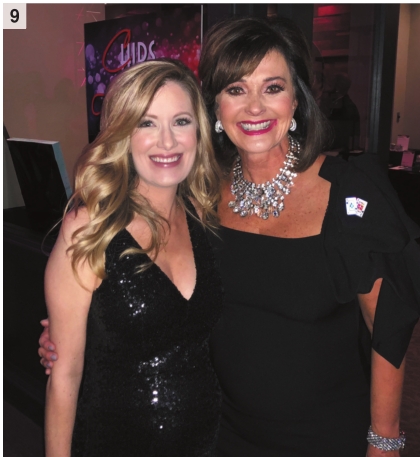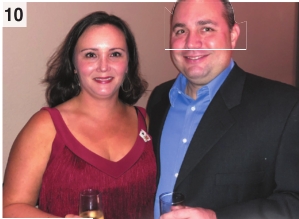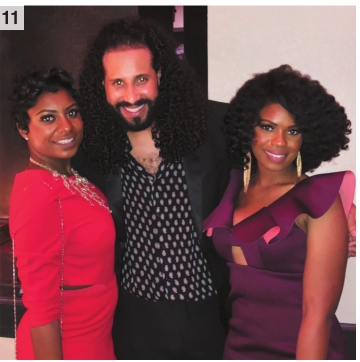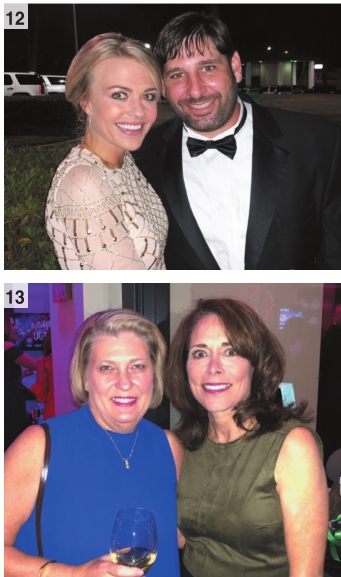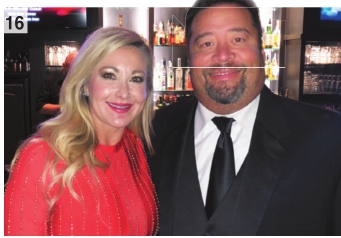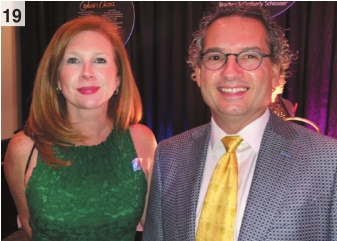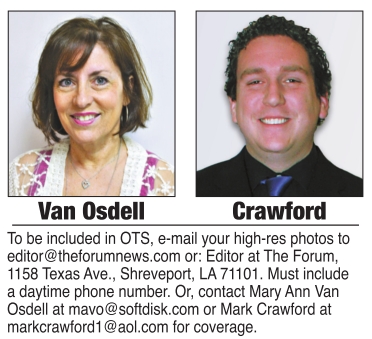 On Dec. 2, Wine Country Bistro was transformed into a swanky casino for the Deaf Action Center's fund-raiser Las Vegas Night. There were a collection of silent auction items as well as live auction items up for bid, with all money raised benefitting local residents. – Mark Crawford
Vegas Night

5) Fred Phillips, Electra Churchill

6) Ashley Ard, Lauren Carnagan. Emily Brown
7) Wyche and Renée Coleman

8) Jeff Everson, Bryn Burgess Cardinale, Mario Cardinale
9) Lindsey Pennington, Waynette Ballengee

10) Mary Lois and Doug White

11) Shanerika Flemings, Michael Angelo, Melody Scott

12) Nicole and Colquitt Johnson

13) Jean Cooper, Melinda Kent

14) Donna and Cliff Poimboeuf

15) Ken and Lisa Babin
16) Nikki Bedingfield, Forrest Wall

17) Alysha Brumfield, Madeline Samuels

18) Teresa and David Allen
19) Allyson Brooks, Brad Schmidt