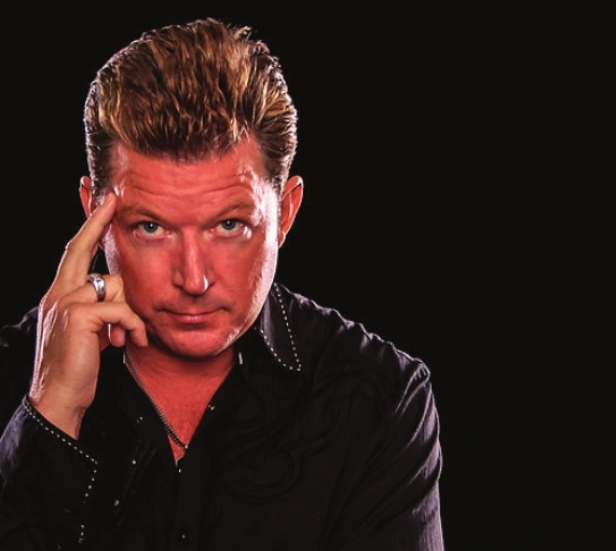 Hypnaughty: Gone Wild with Thom Kaz July 30, Paradise Theater
DIAMONDJACKS CASINO & RESORT: 711 DiamondJacks Blvd., Bossier City. 678-7777. New Members receive up to $100 refund when you sign up for a Rewards Club Card. Happy Birthday! Come in on your birthday, swipe your Rewards Club card and receive a present from us! June $100,000 Summer Fun Blowout includes $250 cash drawings every hour every Friday from 7 to 10 p.m.; JackPlay drawing every hours every Saturday from 7 to 10 p.m.; Grand Prize every Saturday at 11 p.m. to win a four-wheeler June 6, a motorcycle June 13; a four-wheeler on June 20; a side-by-side June 27. 10X entries every Monday towards weekend drawings! Win up to 10X points June 7 and 28. Beach Ball Blasts Tuesdays with guaranteed winner with every spin for free play, free hotel, free food and more! Luck Wheel Wednesdays every Wednesdays from 5 to 8 p.m.; take a spin and win up to $500 in Jack Play! Double prizes for Chairman! Drawing Entry Multiplier Thursday with 5X Chairman, 3X Platinum; 2X Gold. National Doughnut Day is Friday, June 5; win a free doughnut in Agave from 10 a.m. to noon. Win $500 in our doughnut eating contest at noon. Earn 50 points and get an American flag on June 14. Win a Ford Mustang on June 21 at 6 p.m.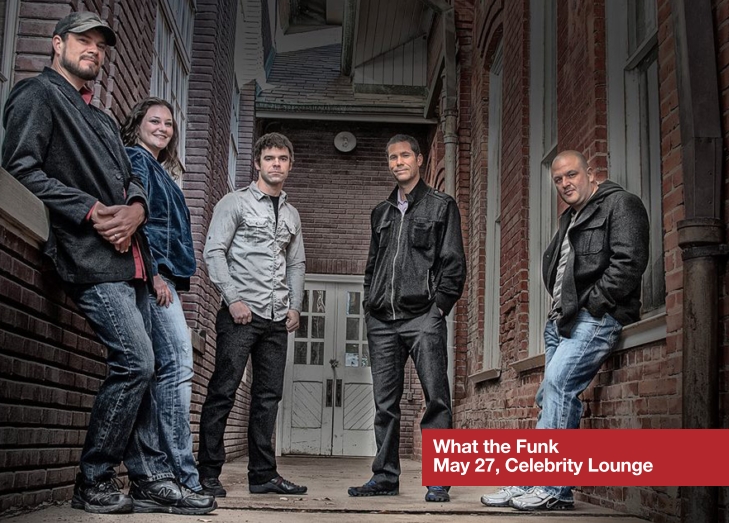 LEGENDS BUFFET, 50 percent off every Monday and Tuesday for guests 50 years or older. Salute to our troops with 25 percent off every day; must have military ID (active or retired) to receive discount. Not valid on holidays and cannot be combined with any other offer. Father's Day Buffet from 11 a.m. to 9 p.m. June 21; all you can eat buffet $9.99 for fathers.

AGAVE: Happy Hour every day 5 to 7 p.m. Two for one well, wine and draft. All shows are 10 p.m. to 1 a.m. unless stated otherwise. 80s Flashback Weekend with Live 80, June 5, 6; Keith Horton Band, June 12, 13; Bluebirds, June 19, 20; Legato Stone, June 26, 27
LEGENDS THEATRE: MJ Live – Michael Jackson Tribute Show, June 13. Tickets available at ticketmaster.com
ELDORADO RESORT CASINO: 451 Clyde Fant Pkwy., Shreveport. 877 602-0711. Ultravision $100,000 Curved Smart TV Giveaways, win a Samsung 55" Curved Smart TV. Up to 40 players will win. During Casino Prize Patrol we'll give away $1,000 cash to a randomly chosen gaming position every 15 minutes from 4 to 8 p.m. Earn Double Entries Tuesday through Thursday. Gold Rush Weekly Slot Tournaments offer you the chance to win Freeplay. $3,000 in total prize money guaranteed every Monday. Tournaments will be held at 7 p.m. Weekly blackjack tournaments are held every Tuesday at 5 p.m. Registration begins at 4 p.m., and entry fee is $20. See Club Eldorado for details on all promotions.

THEME NIGHTS IN ALLURE AND CELEBRITY LOUNGE: Featuring live music Tuesday through Saturday. Enjoy two for one drinks 5 p.m. to 7 p.m. every night in Celebrity. Pro Karaoke on Monday, Celebrity Lounge Unplugged at 7 p.m. every Tuesday and Flashback Fridays every Friday night.

THE NOODLE BAR INSIDE SPORTSMAN'S PARADISE CAFÉ: Egg rolls, noodles, pho and other amazing Vietnamese delicacies. Open 5 p.m. to 1 a.m. Monday and Thursday; 5 p.m. to 2 a.m. Friday and Saturday; 2 p.m. to 10 p.m. Sunday; Closed Tuesday and Wednesday

CELEBRITY LOUNGE: What the Funk, 8 p.m. May 27; Hipshot, 8 p.m. May 28; Electric Circus, 9:30 p.m. May 29; After Party, 9:30 p.m. May 30.
MARGARITAVILLE RESORT CASINO: 777 Margaritaville Way, Bossier City. (855) 346-2489. Margaritaville Millions – Continuity Game Island themed game with the appeal of more winners, more often. Earn and Get – Dual Beverage Dispenser Mondays, Tuesdays, Wednesdays and Thursdays in May. Beach Bum Club Breakfast – Guests age 50 and older only. 7 to 10:30 a.m. $5.95 Breakfast at World Tour Buffet. Beach Bum Club Lunch – Guests age 50 and older only. 11:30 a.m. to 3 p.m. $11.95 Lunch at World Tour Buffet. Two Swipe Wednesdays – (via Margaritaville Millions Game). Guests receive two free swipes on Wednesdays only. $250,000 Tiki Man's Gold Giveaway: May 29-30. Fridays: Guests may activate entries starting at 7 p.m. Drawings are held 8 p.m. to midnight – four winners are drawn every 15 minutes for $100 bonus play. Unclaimed amounts are added to the $10,000 seeded amount on Saturdays. $250,000 Tiki Man's Gold Giveaway Cont. Saturdays: Guests may activate entries at 5 p.m.Drawings are held 6 p.m. to midnight.

PARADISE THEATER: Chippendales, 8 p.m. June 26. Tickets are available at the Margaritaville retail store and all Ticketmaster outlets. Hypnaughty: Gone Wild with Thom Kaz, 9 p.m. July 30, 9 p.m. July 31; 7 p.m. and 9 p.m. Aug. 1. Tickets are $10 though Margartiaville retail store and all Ticketmaster outlets.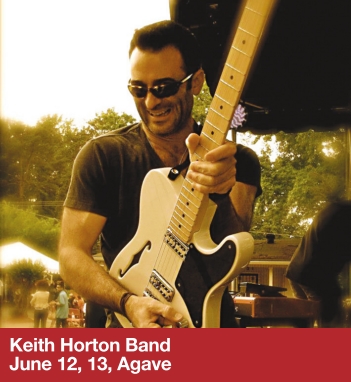 SAM'S TOWN HOTEL & CASINO: 315 Clyde Fant Parkway, Shreveport. 424-5609. $50,000 Crazy Crawfish Festival – Thursdays and Fridays from 5 p.m. to 10 p.m. and Saturdays from 11 a.m. to 8 p.m. Ten lucky guests will be selected each hour to pull a lucky crawfish from the boil and see how many Slot Dollars they have won. Table Game Hot Seat – Sundays from noon to 5 p.m. Every hour, table players will be randomly selected to win $250 in promo chips. For more details, visit samstownshreveport.com. "B Empowered" Kiosk Swipe-to- Win Game – 6 a.m. to 8 p.m. Sunday through Wednesday in May. Guests have three chances to swipe at a B Connected kiosk to play the B Empowered kiosk game Sunday through Tuesday in May. Up to three swipes are available at 500, 1,500 and 3,000 points. On Wednesday of the same week, guests have five chances to participate in the B Empowered Rewarded kiosk promotion with up to five swipes available at 300, 600, 1,500, 3,000 and 6,000 points. Guests can take home $1,000 in Slot Dollars!

SAM'S TOWN LIVE: Wizards of Voz, 6 p.m. to 9:30 p.m. May 29, 30; Identity Crisis, 10 p.m. to 2 a.m. May 29, 30.
HORSESHOE CASINO & HOTEL: 711 Horseshoe Blvd. Bossier City. 1-800-895-0711. May Promotions: Tiered Anniversary Reward Credit Multiplier - Every Tuesday. All Total Rewards members are eligible to participate each promotional day to receive their Reward Credit Multiplier at the promotional kiosks. Reward Credit multiplier will be based on tier: Seven Star: 10X; Diamond: 5X; Platinum/Gold: 3X; Video Poker Machines: 3X; Chance to receive a 21X multiplier.

DARE POOL: Spring Fever Party at the Pool Concert Series doors open at 5:30 p.m. $10 at the door; $5 with Total Rewards Card.
CMT CROSSROADS: Tuesdays Karaoke with DJ Reno. The Bluebirds May 28; Ambush May 29; Identity Crisis May 30; Travis Whitehead May 31.