20TH ANNUAL SYMPHONY SHOPPER'S CARD
The Shreveport Symphony Shopper's Card, in its 20 years, amazingly, has 20 sponsors who have participated in the event since Day One.
The Symphony Guild in conjunction with the Shreveport Symphony Orches tra held an event Sept. 14 to welcome the new season, introduce the 20th annual Symphony Shopper's Card, raise further awareness of symphony activities and seek membership opportunities for the guild. (See page 9.)
Aristo Sham, a Wideman International Piano Competition gold medalist, attended and opened the symphony season Sept. 16.
Proceeds assist the annual Wideman competition at Centenary College and will support symphony community outreach at libraries and schools, said Elizabeth Miller, chairman. She said the event had averaged $23,000 for the symphony the last four years.
The card allows a 20 percent discount at 73 merchants from Oct. 19-28. Cards can be purchased for $50 at the merchants or the symphony office at 616 Jordan St. Buyers receive a booklet with each category and location.
The card can be used more than once at a merchant, Miller said.
"We are so pleased to have the culture that the Shreveport Symphony offers and adds to our community," said Margaret Nader Love of Nader's Gallery, one of the merchants. "We have clients that wait all year for framing and buy a card just for the savings.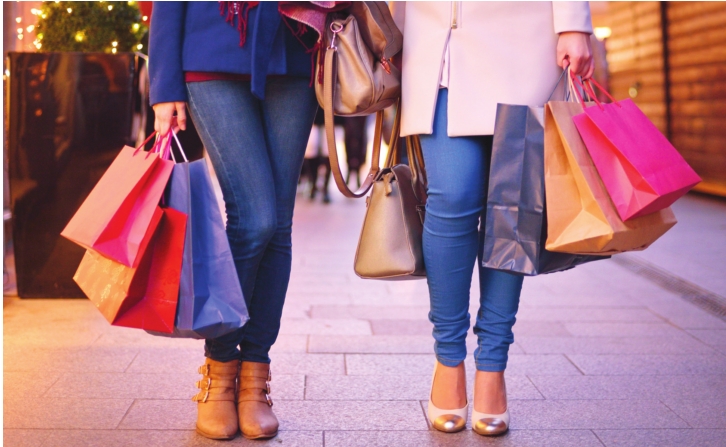 Most are regular clients, so really it's just a way of saying thank you to them for supporting the symphony. It's just a small part we can do to give back to the community. We are fortunate to have the Shreveport Symphony, and we are happy to do what we can to retain it."
Miller said many return card purchasers plan their Christmas shopping around the card so that it is done early and with a discount.
Miller decided to serve as chair after working for a children's hospital in St. Louis that had a similar event. She is due to have a baby during the discount dates.
Forty sponsors that are not offering discounts participated with donations of either $250, $500 or $750.
New to this year's card is teaming with restaurants for incentives for merchants who sell two to four, five to nine, and 10 or more cards. Respectively, they receive a donut party at Southern Maid on East 70th Street, $25 gift card to On the Go Delivery and $10 gift cards to Frank's, Zocolo's, Taziki's, Twisted Root and L'Italiano each.
The most sales get a one-night stay at the Remington Suite Hotel, two tickets to a symphony concert and a bottle of wine from Cuban Liquor. The second most sales get two tickets to a symphony concert.
Participating Merchants
Akin's Nursery *American Coins and Collectibles *Auto Mall Car Wash, Bella Nonna's Olive Oil and Vinegar, Blossoms Flowers, Body Mechanics of Shreveport, Briggs and Company, Home C & C Electric, Cactus Trading Co., Casey's Jewelers, Caspiana Gift and Clothing Chateau, En Mae LLC, Chez Rivage, *Correntes Couleur Boutique, Delish, *Duncan Optical, Eco Mulch and Sod, *Excalibur Comics, Cards and Games, Favorite Sisters' Boutique, *Fine Wood Furniture, Flower Power, Gearhead Outfitters, Glenwood Tea Room, Harper House Boutique, *Hilburn Printing, Imelda's Fine Shoes, Clothing and Accessories, Jack Farmer Florist and Antiques, Jaded, the Boutique, Janet Meier Designs, John Pickens Clothiers, King Hardware and Gifts, Kitchen and Bath Cottage, Learning Express Toys of Shreveport, *Lewis Gifts, *McCary's Jewelers Inc., McGregor's Garden, Milling Around, Please and Thank You Paper Co. (Formerly Mint Julep Paperie), *Nader's Gallery, Pendley Piano Gallery, *Pope's, Porter's Carpet Cleaners, *Porter's Fine Dry Cleaning, Pretenses Boutique, Quality Shades and Shutters/Sew Elegant Boutique, Red River Lights LLC, River Cities Lighting and Rug Gallery, *Roadrunner Car Wash, Rose-Neath Flower Shop, Rosewood Home Market, Ruth's Fashion Boutique, Shreve Frame Gallery, Sign Gypsies, Simply Chic, Sleek Physique, Southern Dear Boutique, *Sportspectrum, St. Paul's Gifts, *Stephen Miller Fine Jewelry, Styleyes Eyewear Boutique, *Styron Engraving Co., Sugarwalk Popcorn, *The Christmas Store at Splash, The Colony House, *The Enchanted Garden, The Moppet Shoppe, The Paper Tulip, The Symphony House, *Toy Fair, Uniquely Yours, *Waddell's Gallery of Distinction, Yarbrough Interior Designers (*Participated all 20 years.)