Stars and Stripes: The Shreveport Symphony Orchestra hosted "Stars and Stripes," its patriotic-themed annual fundraiser March 12 at Eldorado Resort Casino. Guests were invited to step back in time to the 1940s for an evening of patriotic entertainment, delicious food and drink. The highlight of the evening was an exclusive performance by The Victory Belles, direct from the National World War II Museum in New Orleans.
–Mark Crawford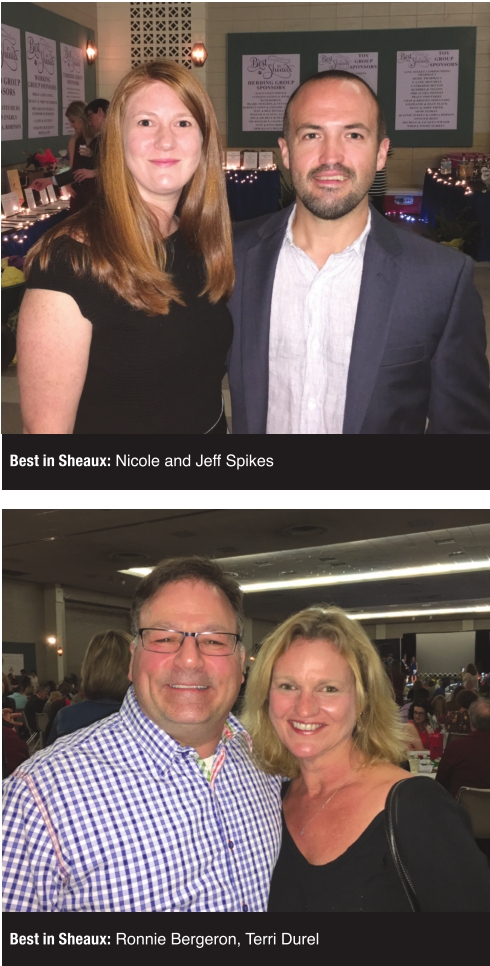 Brunch: The Renzi Education and Art Center hosted its fourth annual Jazz and Blues Brunch fundraiser March 12 at The Shop on Southern Avenue. A raffle was held for a Samsung 40-inch LED Smart TV. Performing upstairs were Church for the Highlands Original Dixieland Jazz Band, A Fine Romance, Buddy Flett plus Friends, Fiddlin' Tim Trio and AJ Haynes.
–Mary Ann Van Osdell
Best in Sheaux: Robinson's Rescue hosted their annual fundraiser March 12, Best in Sheaux, at RiverView Hall in downtown Shreveport. Guests enjoyed signature Pink Poodle martinis, first-class cuisine from Southern Fork Catering, and a Westminster-style dog show, which is the only competitive runway dog show in Northwest Louisiana. There was also a large selection of great silent auction gifts and four custombuilt dog houses were sold during a live auction.
–Mark Crawford