Wine & Swine: Wine County Bistro & Bottle Shop on Line Avenue hosted the 40th Annual Wine & Swine winetasting and pig roast event April 10. The party, which fi lled the parking lot, restaurant, bottle shop and inside corridors of Pierremont Mall, featured dozens of wines and a tasty buffet of food. The menu featured three whole roasted pigs and two whole alligators. Great Raft Brewing was on hand with a sample of their locally brewed beer.
–Mark Crawford
ARTini: Flavored martinis abounded at Harrah's Louisiana Downs' Red River Room during ARTini April 16. The annual libation-themed fund-raiser for the Bossier Arts Council featured 17 different locally owned restaurants serving up their best martinis to guests. Irene & the Sleepers provided entertainment and Buttercups Cupcakes provided a collection of their favorite minicupcakes for dessert. Money raised from the event directly benefi ts the Bossier Arts Council.
–Mark Crawford
Author Karen Kingsbury: Author Karen Kingsbury appeared in Shreveport as her eighth stop in a 12-show run April 9 at Broadmoor Baptist Church. Her daughter and son-in-law, Kyle and Kelsey Kupecky, discussed their book on stage as well.
–Mary Ann Van Osdell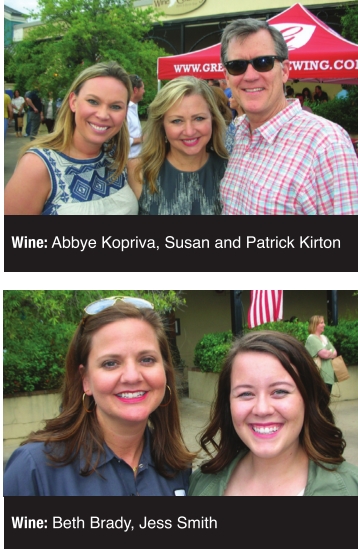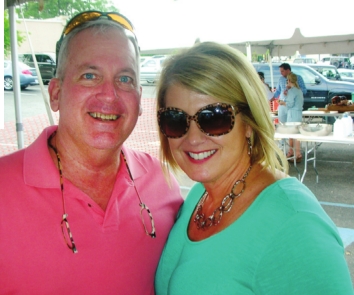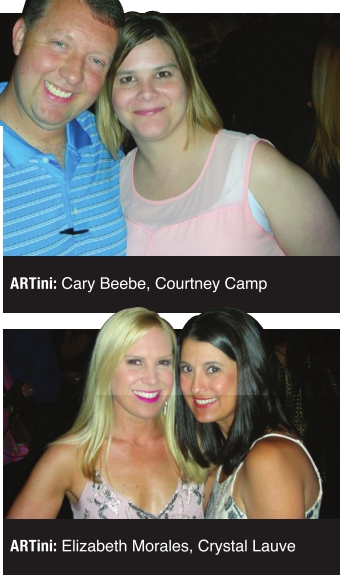 Cotillion: The historic Municipal Auditorium played host to the 68th Holiday In Dixie Cotillion. "The Grand Carnival: A Night In Venice" was the theme of this year's event. George Patton Fritze reigned as Rex LXVIII, and Shelby Elizabeth Easterwood ruled as Regina LXVIII. Princes included John Francis Keene and Christian Houston Hall, and Princesses included Sarah Katherine Turner and Mary Elizabeth Turner. Following the presentation of the royal court, the banquet was hosted by Upper Crust Catering. Limelight from Dallas provided musical entertainment for after-dinner dancing well into the evening.
–Mark Crawford
Celebrity Waiters Dinner: Evergreen Life Services hosted their annual fundraiser, Celebrity Waiter Dinner, April 7 at EastRidge Country Club. This year's event had a patriotic theme, which honored the Angels of the Sky. Celebrated were six local paratroopers who served in the United States Armed Forces. The evening's guest speaker was retired U.S. Army Major Ronald Chatelain. The money raised at the dinner directly benefits Evergreen's Northwest Louisiana Division.
–Mark Crawford