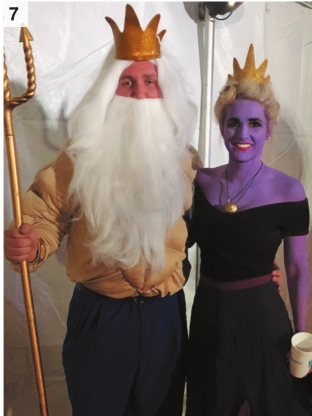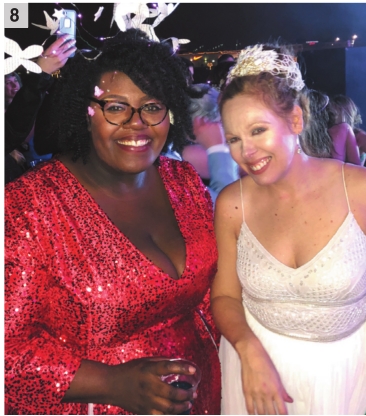 The Krewe of Highland hosted their 23rd bal, themed "Highland Ever After," at Shreveport Aquarium.This year's royalty included Captain Jada Durden and Co-Captain Holly "Hollywood" Roca; Duke and Duchess of the Velocipedes, Pushers of Pedals, Stephen Pederson and Jenn Harvey; Duchess of Sleeping it Off, Lauren Brier Rosé Ross; Empress of the Festival Gris Gris and Protector of Old Stuff, Queen Kelly Rich; His Majesty Malevowulf, Patron of Provincial Artisans and Tradesmen, King William "Bill" McGill. Hors d'oeuvres were provided by SALT, and live entertainment was provided by Tipsey and Ouro Boar.
— Mark Crawford

Krewe of Highland

1) Claire Childs and Jennifer Burk
2) Lauren Ross and Andrea Remedies

3) Janey Macey and Amy Quinn

4) Kathy and Paul Ross

5) Jeff and Darlene Michaels

6) Margo Clendenin, Jeff and Andrea Everson

7) Mark Crawford and Claire Childs
8) Jada Durden, Kelly Rich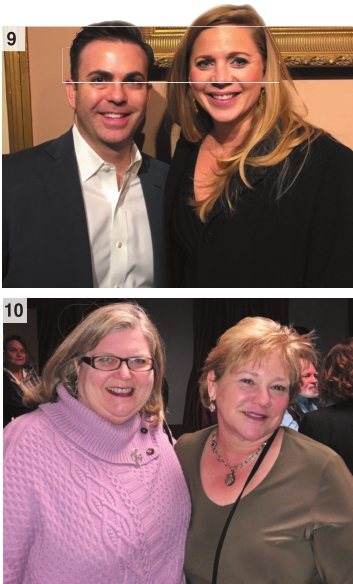 On Jan. 18, The Strand Theatre in downtown Shreveport showcased the legendary Broadway show "Cabaret." There are several shows remaining in The Strand's 2018 season, including "Dirty Dancing" on March 16 and "Wizard of Oz" on April 22. – Mark Crawford
Cabaret

9) Will Sale and Mimi Hedgcock
10) Kris Hiers and Elizabeth Hutchinson Horne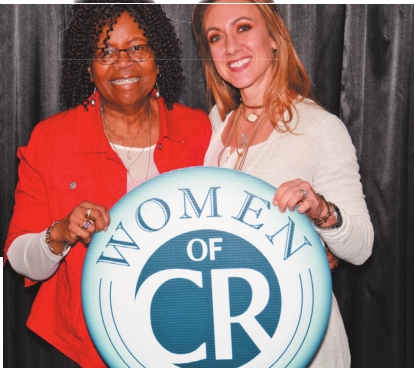 About 150 women attended the 2018 Women of Community Renewal Valentine's Luncheon on Feb. 9 at East Ridge Country Club, where Lauren Boudreaux and Sharpel Welch shared inspiring words about the value of getting involved and working together to make our community a better place.

– Mark Crawford
Valentine's Luncheonon
11) Jeanette Hawkins and Lauren Holland

12) Kasey Tompkins and Lindsey Holland

13) Rebecca Scott and Shanna Durr

14) Judith Lee Taylor, Patty Shelton and Jean Thomas

The Washington Hilton in Washington, D.C., played host to the 70th Mystick Krewe of Louisianians Washington, D.C., Mardi Gras the weekend of Jan. 25. The annual three-day event included Louisiana Alive! on Thursday night, which is a mixer event showcasing Louisiana foods from all over the state and live music from various bands in Louisiana. Friday night is a seated dinner where the Mardi Gras princesses and festival queens are presented. Saturday night is the grand Mardi Gras Ball Gala, where the king is presented to the crowd of more than 3,000 after the royalty presentation with floats and marching bands that parade through the ballroom. This year's king was Todd Graves, founder of Raising Cane's, who also hosted an exclusive party which featured food by legendary Louisiana chef John Folse and entertainment by Better Than Ezra and Flo Rida. – Mark Crawford
Washington, D.C., Mardi Gras
1) Ashley Busada and Terri Busada

2) Ashley and Rocky Rockett
3) Carol Thornell and Sylvia Williams
4) Cindy and Rick Edmonds

5) Jodi Rives, Taylor McCutcheon
6) Terry and Emily Petzold

7) Denise and Bruce Busada

8) Marjorie Briley, Kevin Briley and Jan Querbes
9) Lisa and Greg Johnson, Margaret and Ragan Green

10) Jodi Rives and Charlie Lamar
11) Tanita Baker, Stacy Brown and Nicole Jefferson

12) Tanya Clark and Bonne Summers