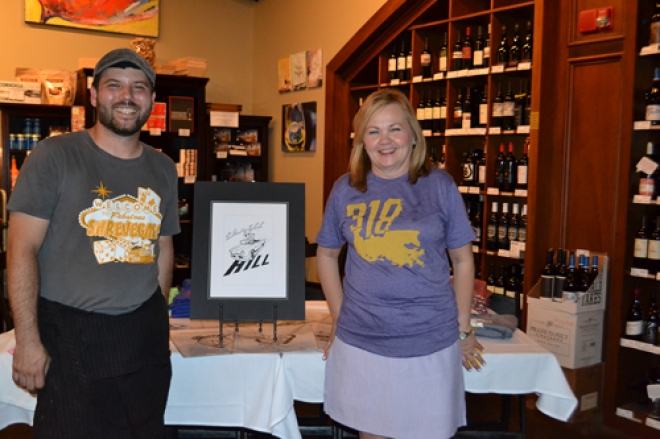 Funday: Sweet Tee partnered with Wine Country on May 31 to celebrate its first anniversary. Wine Country called the event its first official Sunday Funday. There were specially priced burgers, crawfish and drinks.
–Mary Ann Van Osdell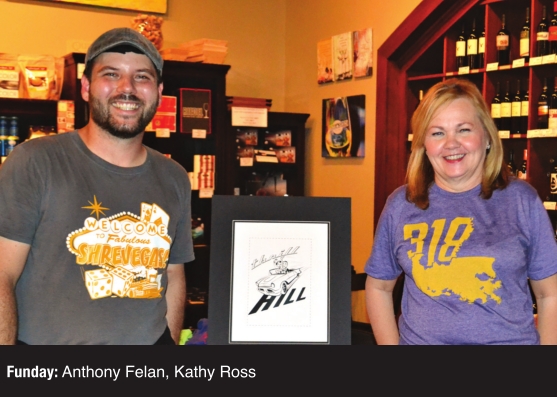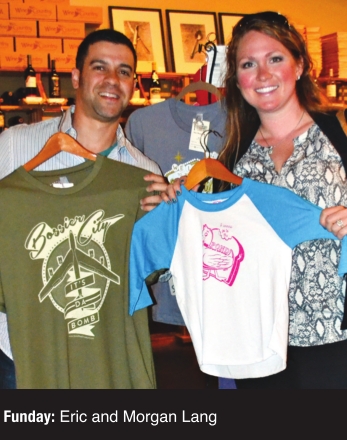 Announcement Party: The Highland Jazz & Blues Festival hosted a party June 5 at Twisted Root Burger Co. announcing their musical lineup and festival details. Performers include Papa Mali Super Jam, Buddy Flett and AJ and The Two Tones Blues Band. A portion of the evening's proceeds were donated to the Highland Jazz & Blues Festival.
–Mark Crawford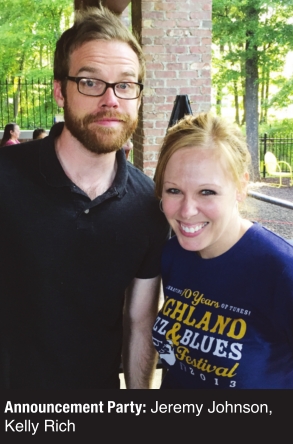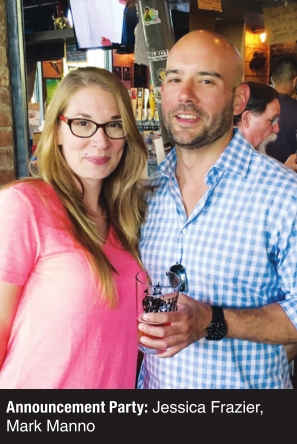 Ordination: Father Peter Mangum celebrated his 25th anniversary of ordination into the priesthood at the Cathedral of St. John Berchmans. A reception was held after the Mass. A numismatist, he minted his own coin for attendees. In Latin around the edge, it said, "How can I make a return to the Lord for all he has done for me?" Bishop Michael Duca attended the event.
–Mary Ann Van Osdell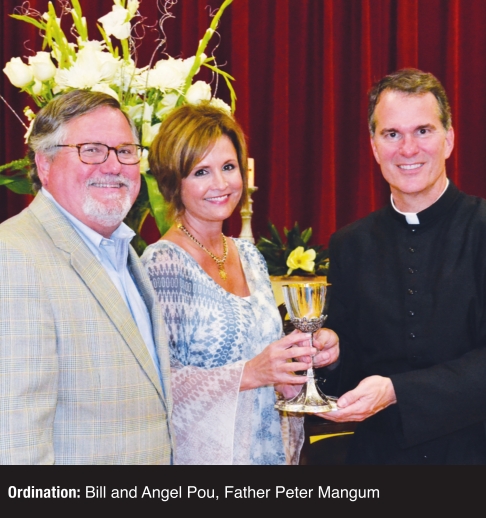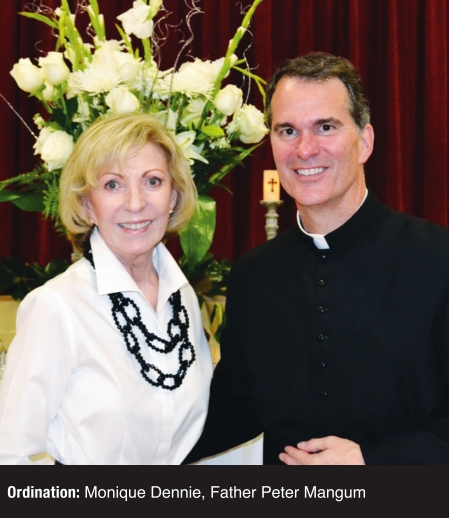 Open House: Campus Federal Credit Union's annual open house was held June 25. It was hosted at the Pierremont branch and included a large spread of food and drinks.
–Mary Ann Van Osdell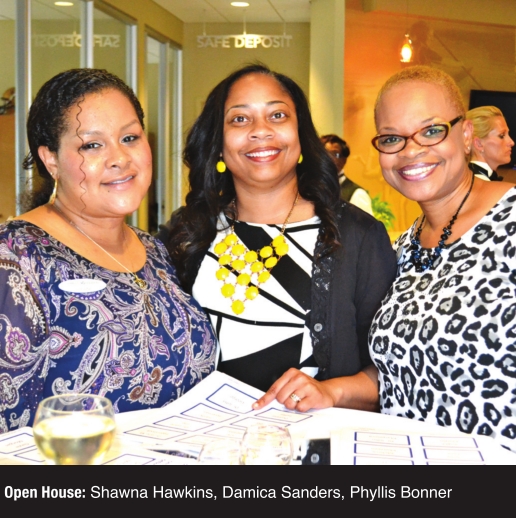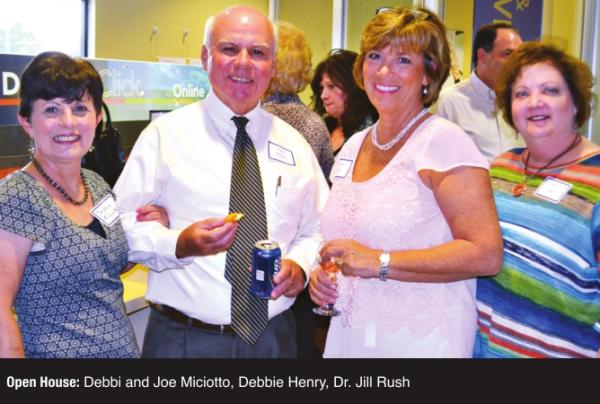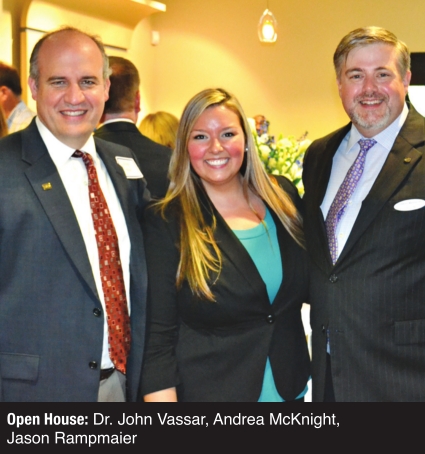 Speakeasy Bash: The Shreveport Little Theatre hosted a Speakeasy Bash on June 27 at Bayou Some Junk Cafe & Bar in downtown Shreveport. Guests were encouraged to dress in 1920s attire. The event served as a fundraiser for Shreveport Little Theatre.
–Mark Crawford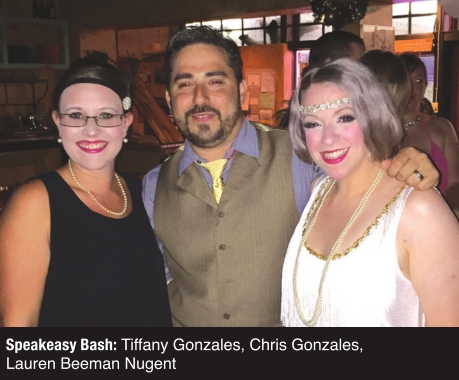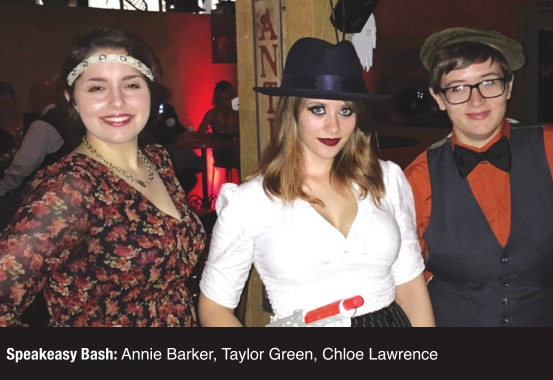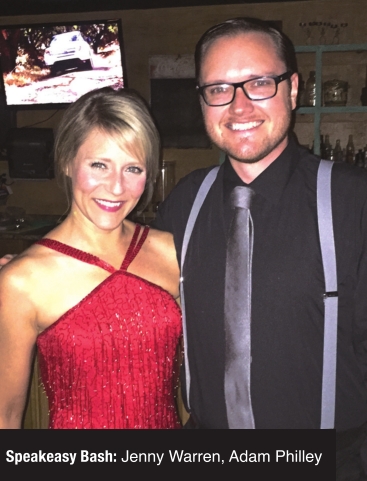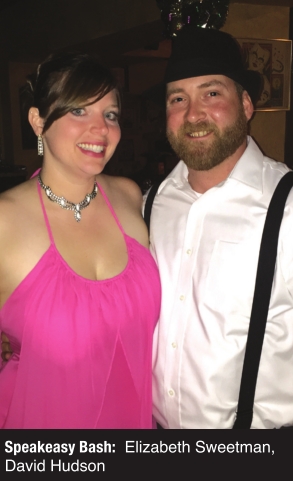 Pups on the Patio: Flying Heart Brewing hosted Pups on the Patio on June 28. Guests brought their four-legged friends to the tasting room patio. The afternoon's events included a pet costume contest and a silent auction item for the opportunity for the winner to create a custom beer.
–Mark Crawford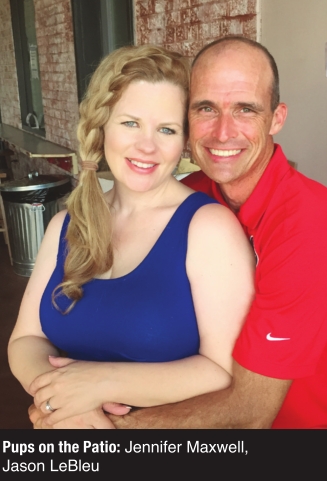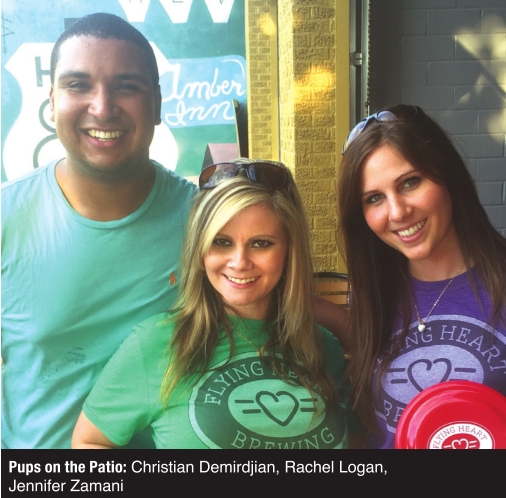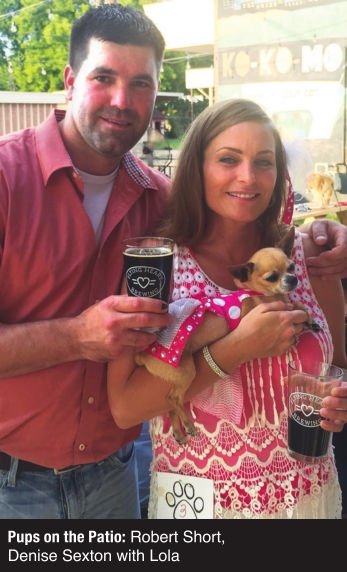 Reunion: Captain Shreve High School Class of 1975 celebrated its 40-year high school reunion on July 25 and 26. The events were held at the homes of Greg Barro and Dr. Todd Thoma.
–Mary Ann Van Osdell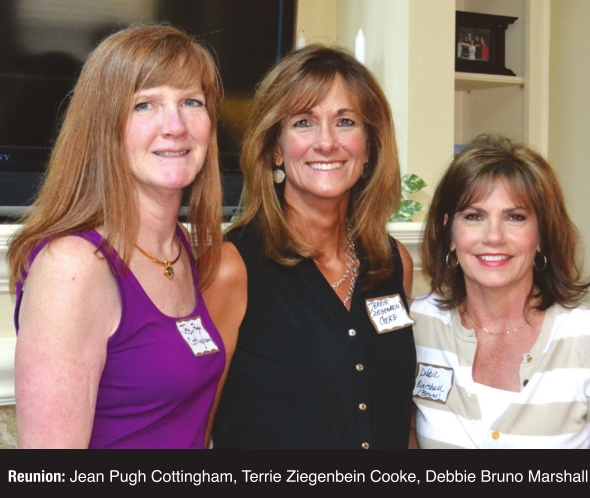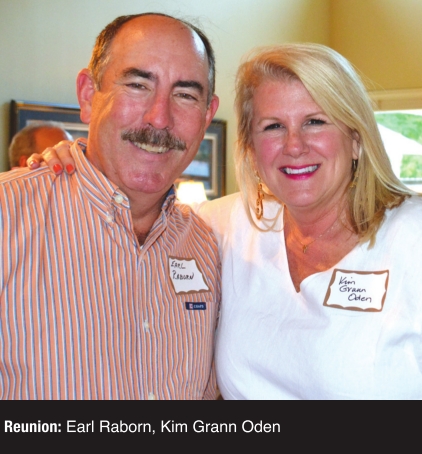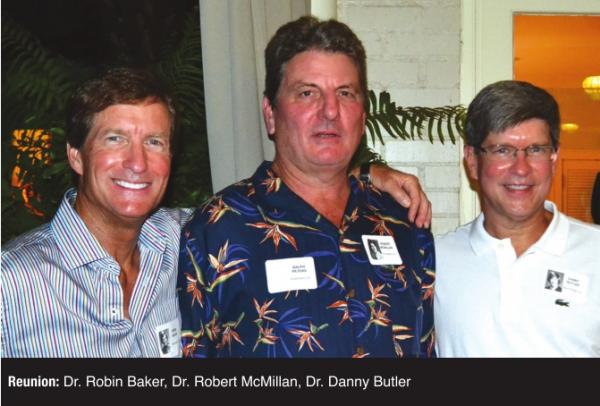 Baron's Ball: The Baron's Ball Kick Off Party was held July 16 at Cavender's. The usual modeling of western clothes was part of the event. Honorary chair is Rebecca Edwards. Guests got to vote on a signature drink for the actual event to be held Aug. 22 at Harrah's Louisiana Downs. They included Texas Tropical Storm, Lonestar Lemonade and Texas Twisted Tea, all made with Tito's vodka. Silver Star Smokehouse catered. Other sponsors were recognized by Ann Harvey.
–Mary Ann Van Osdell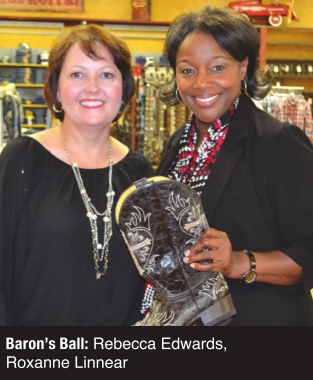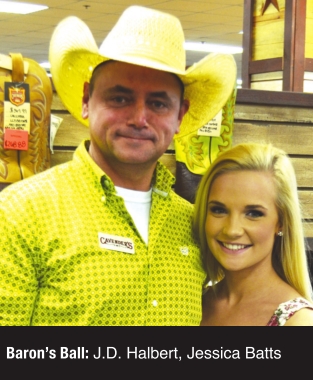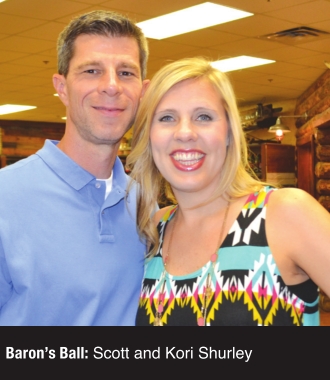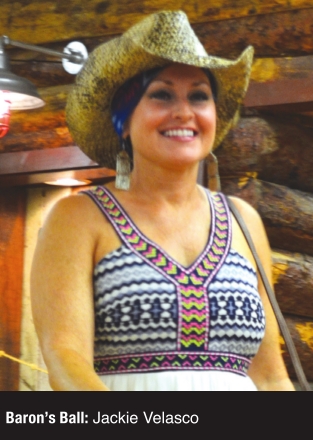 Market: Mall St. Vincent's South Highland Summer Market celebrated the dog days of summer under a tent July 17. It was declared a pet friendly event. Produce and food vendors offered watermelons, tomatoes, salsa, chicken salad, ice cream, squash and Amish bread as well as specialty baked goods for dogs.
–Mary Ann Van Osdell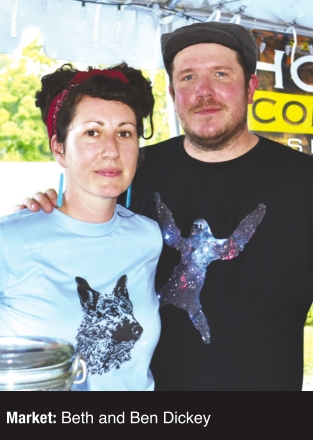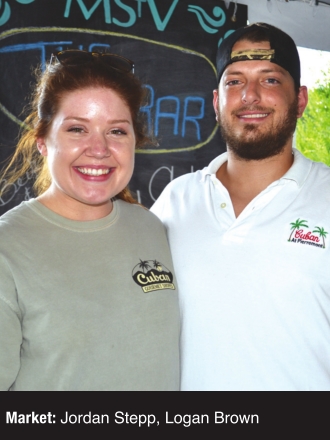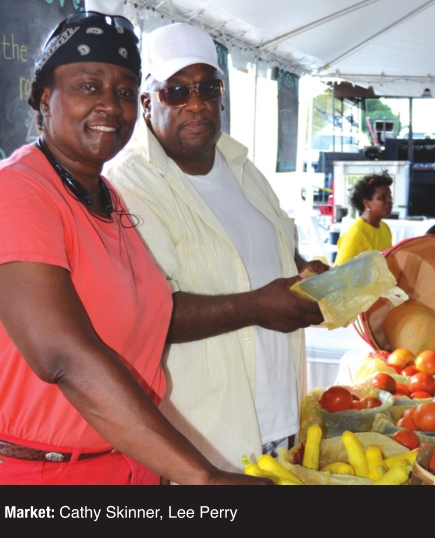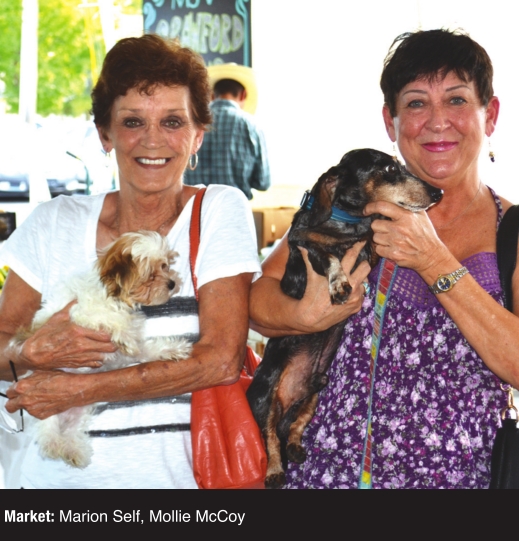 Dance: A group got its groove on July 17 at ANECA Federal in Bossier City to celebrate National Dance Day. They learned a routine and it was taped and will be submitted to a contest. If chosen the winner, it will be shown on "So You Think You Can Dance." The activity was part of the Dizzy Feet Foundation events. ANECA dancer props included inflatable microphones and guitars, leis and moustaches.
–Mary Ann Van Osdell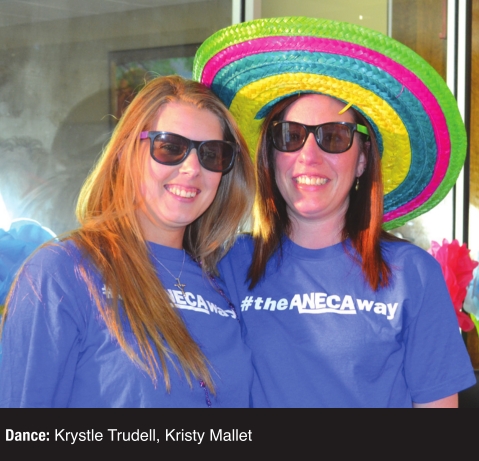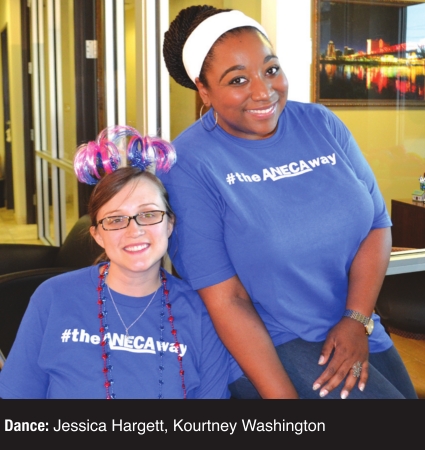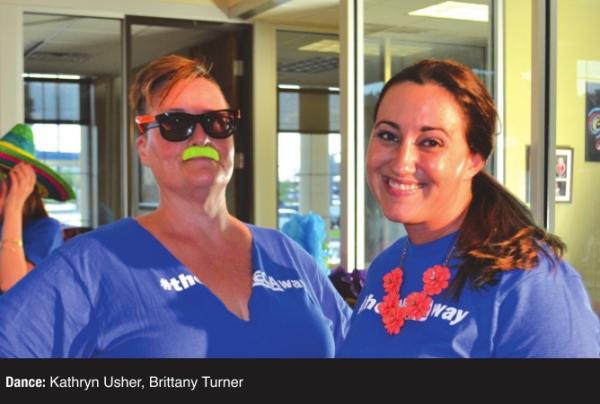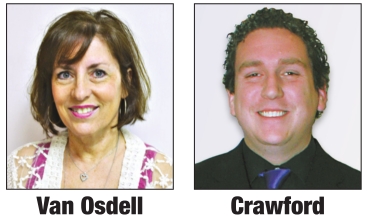 To be included in OTS, email your high-res photos to editor@theforumnews.com or mail photos, name and contact information to Editor at The Forum, 1158 Texas Ave., Shreveport, LA 71101.
(Photos are non-returnable. Must include a daytime phone number.)
Or contact Mary Ann Van Osdell at mavo@softdisk.com or Mark Crawford at markcrawford1@aol.com for coverage.