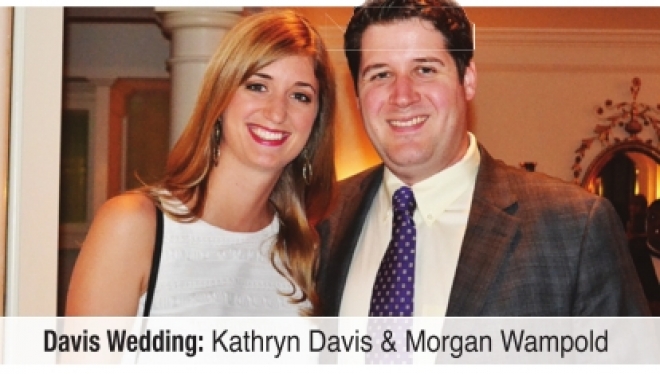 Rhonda and Hank Anderson hosted an engagement party for Kathryn Davis and Morgan Wampold at the Shreveport Club on July 22. They will wed in New Orleans in October. Davis is the daughter of the Rev. Greg and Cynthia Davis.
– Mary Anne Van Osdell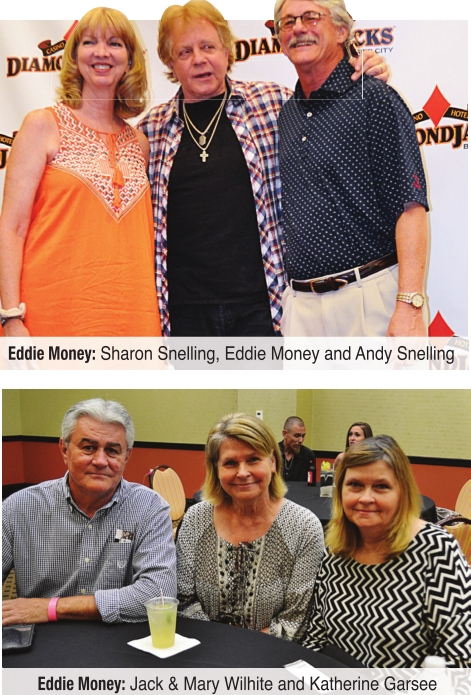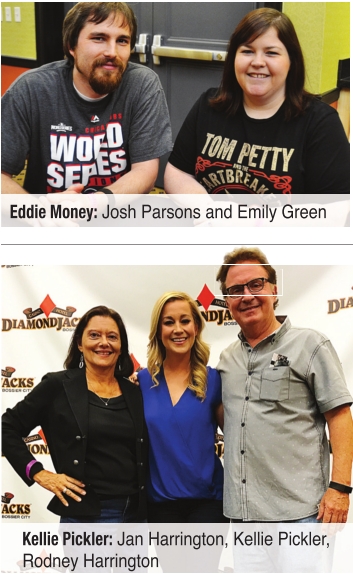 Eddie Money showed off his talent in singing, playing the saxophone, harmonica and cowbell, as well as telling jokes as his concert at DiamondJacks on July 8. He apologized for being old and droopy to the VIPs, one who went to high school with the drummer's wife. After singing "One More Soldier," he recognized a sergeant he had met in the elevator who just returned from Afghanistan. He also asked fans to support Pets for Vets, a national nonprofit organization that rescues shelter pets and then trains and pairs them with American veterans who suffer from post-traumatic stress disorder or traumatic brain injuries and could benefit from having a companion animal.
– Mary Ann Van Osdell
Kellie Pickler returned to DiamondJacks for a concert on June 23. Among the VIPs for a meet-and-greet were an area couple whose daughter works with her in Nashville. Some of the young ladies attending wore red high heels, since Pickler has the song with the lyrics "So I'm going out tonight in my red high heels. Nobody holds a candle to me in my red high heels. I'm about to show you just how missin' me feels in my red high heels. I just kicked you to the curb in my red high heels."
– Mary Ann Van Osdell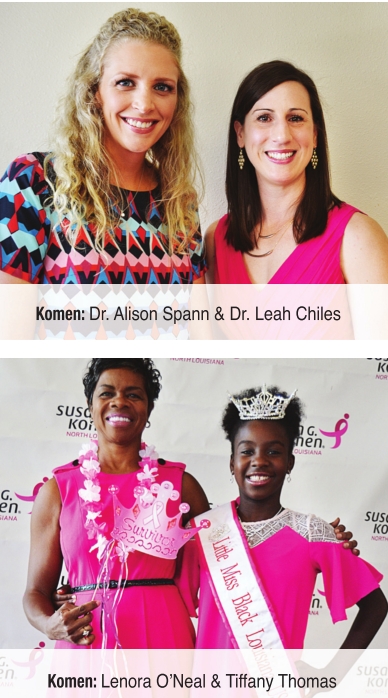 Breast cancer survivors from across North Louisiana gathered along with family and friends to celebrate life after cancer on July 22 at East Ridge Country Club. Breast cancer survivor Diane Guillot was the guest speaker for the Heroes in Pink-themed event. Hosted by Susan G. Komen North Louisiana, guests attending could pose at a large pink ribbon and with pink leis, crowns and props. Doctors from Regional Urology were on hand to provide information on the MonaLisa Touch laser therapy.
– Mary Ann Van Osdell