Book Release, Mad Scientist Ball, Pancake breakfast, Polar Plunge, Kick Butts, hall of Fame, Parade, retirement Party and Engagement party
Book Release: Shreveport-born and New Orleans-based children's book author David Eugene Ray read and signed his book, "The Little Mouse Santi" on March 7 at Barnes and Noble. He is now an educator at the Audubon Nature Institute. The story explores one of the most important aspects of a child's life, the search for identity. Santi wants to be a cat, and even though all the other mice laugh at him, he follows his dream. This timeless story ends with a whimsical twist as Santi learns a valuable lesson about self-determination, while also learning he is not the only dreamer.
–Mary Ann Van Osdell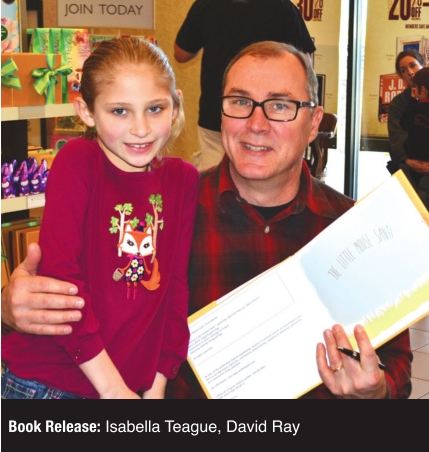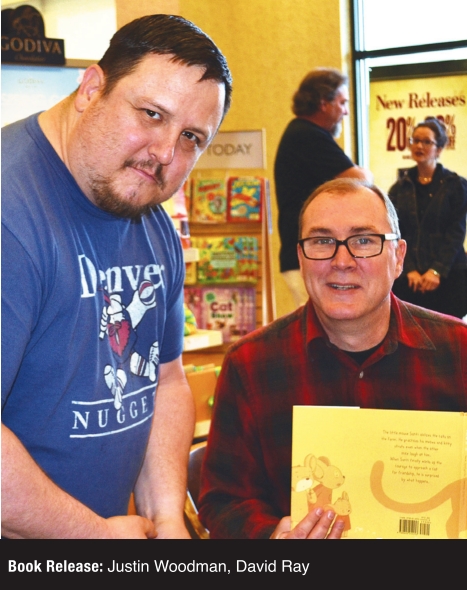 Mad Scientist Ball: Sci-Port: Louisiana's Science Center was transformed March 7 into the Mad Scientist Ball in downtown Shreveport. The fundraiser's theme this year was "Monsters, Myths and Legends" and featured creatures from Hollywood to folklore and mythology. Guests were encouraged to come to the ball in costume, and that they did. Costumes ranged from movie monsters to mythical gods and goddesses and everything imaginable in between. The event included live music by Shreveport band New Evolution, a silent auction, open bar and catering by Good Eats. The event raised money and awareness for Sci-Port's STEM (science, technology, engineering and mathematics) education program in Northwest Louisiana.
–Mark Crawford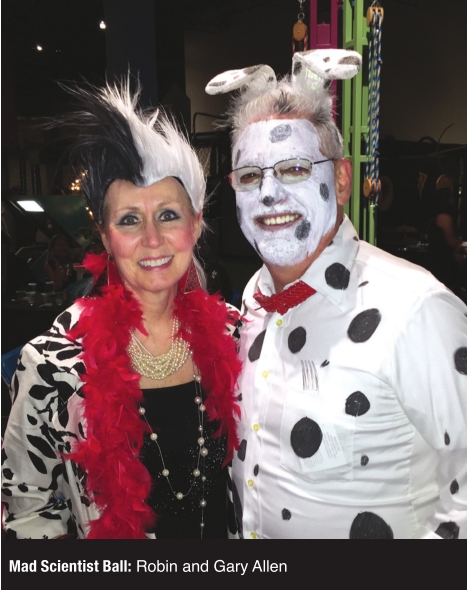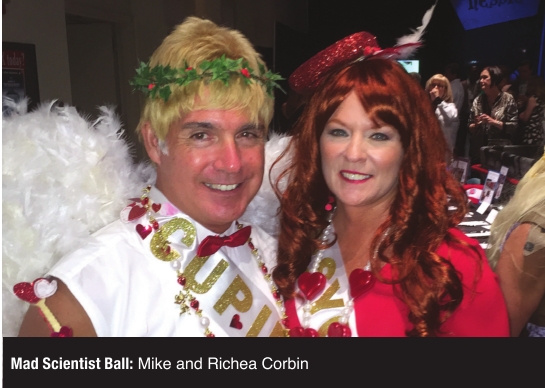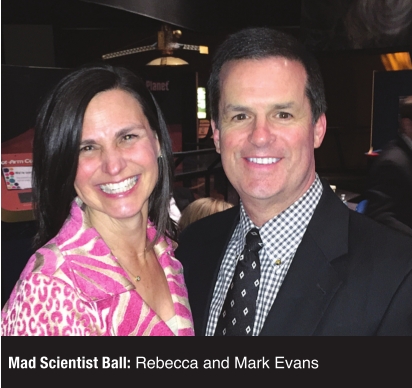 Pancake Breakfast: The Kiwanis Club of Shreveport hosted its 45rd annual Pancake Breakfast on March 14 at RiverView Hall. Funds are used to support Key Clubs and Builders Clubs in area high schools and middle schools. The Kiwanis Pancake 5K Run was held prior to the event. There were games for children, vendors, cars on display and music.
–Mary Ann Van Osdell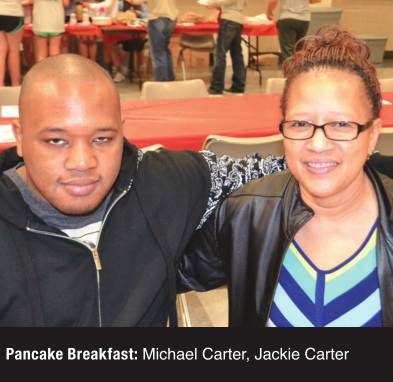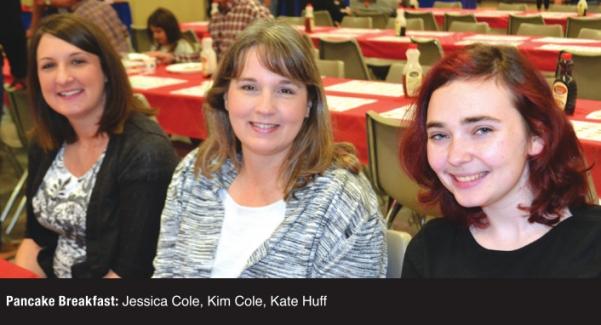 Polar Plunge: A Polar Plunge to raise funds for the Special Olympics was held March 14 at East Ridge Country Club's pool. Various councils from the Knights of Columbus served food. Towels, shirts and hats were also for sale.
–Mary Ann Van Osdell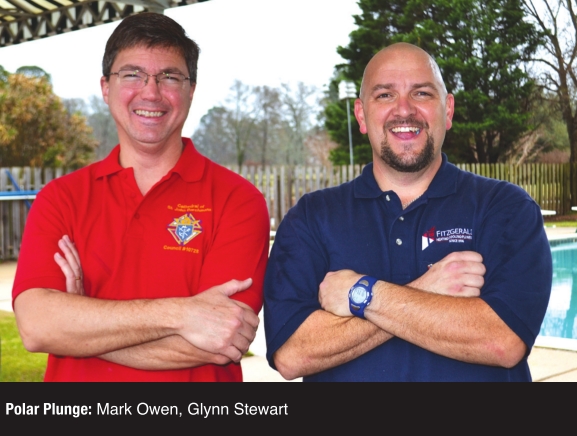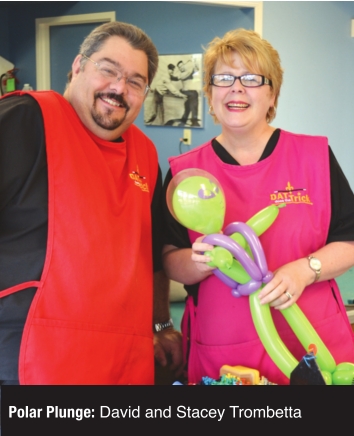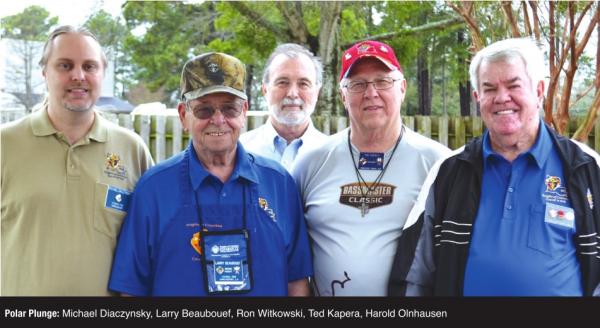 Kick Butts: CHRISTUS Health, in partnership with Southern University Ag Center and Communities of Color Network, participated in the National Kick Butts Day on March 19 with a block party at the Texas Street campus. The event helped raise awareness of the tobacco problem in the community by encouraging youth to stay tobacco free.
–Mary Ann Van Osdell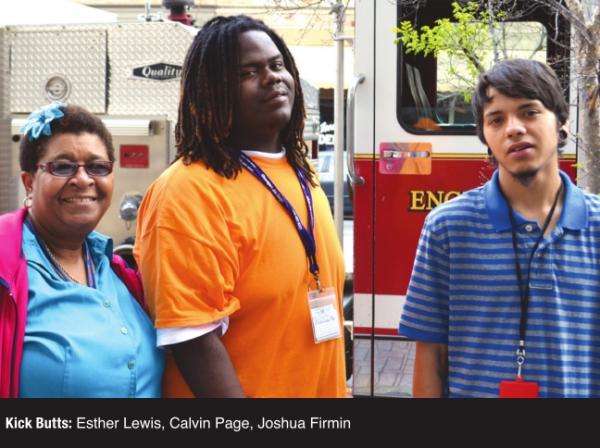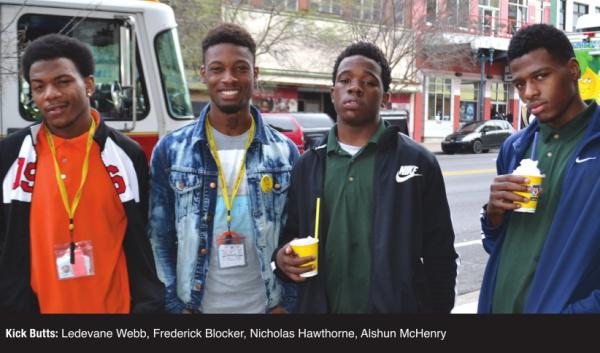 Hall of Fame: Billy Montgomery received an award for being selected into the Louisiana High School Basketball Association Hall of Fame on March 20 at the all-star banquet held at the Ag Building at the State Fairgrounds. The award is given for successes on and off the court, as well as long-term contributions to the game of basketball in Louisiana.
–Mary Ann Van Osdell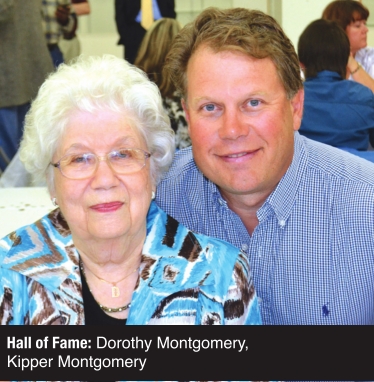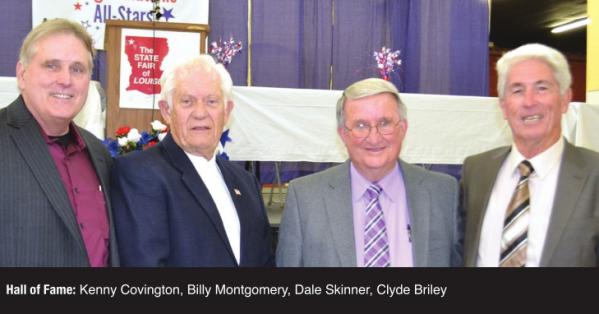 Parade: The annual Aesclepius Fat Tuesday Children's Parade was held the night of Feb. 17 at Pierre Bossier Mall. Beads, stuffed animals, toys and cookies were thrown.
–Mary Ann Van Osdell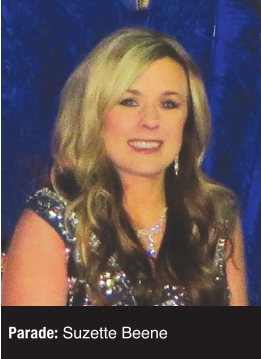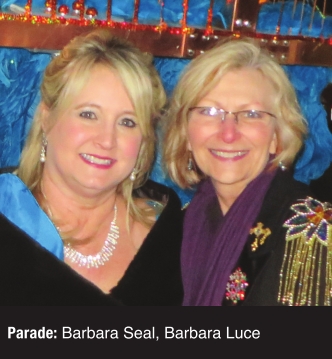 Retirement Party: A retirement party was hosted by Rusheon Middle School principal Judy Madden for Kathy "K.J." Wilfong, who retired after many years as a staff member at the Bossier City school. Wilfong's fellow staffers, teachers and friends gathered after school to wish her well and enjoyed sandwiches, cake and punch. Wilfong was joined by her good friends Lou Gehrig Burnett, Cynthia Hightower Jenkins and Charlie and Barbara Davis for, as Wilfong put it, the bitter-sweet event.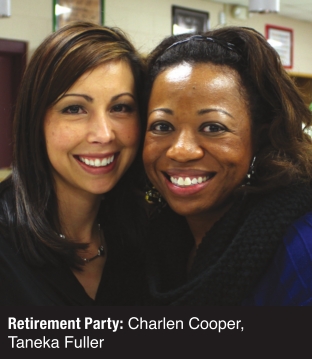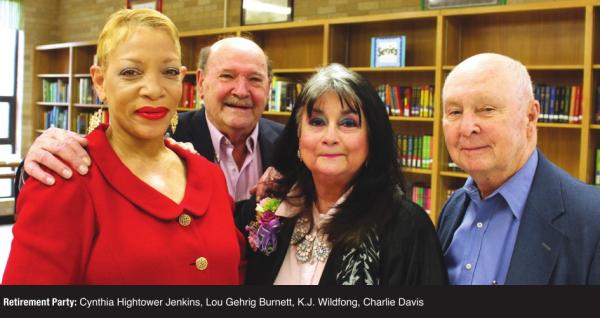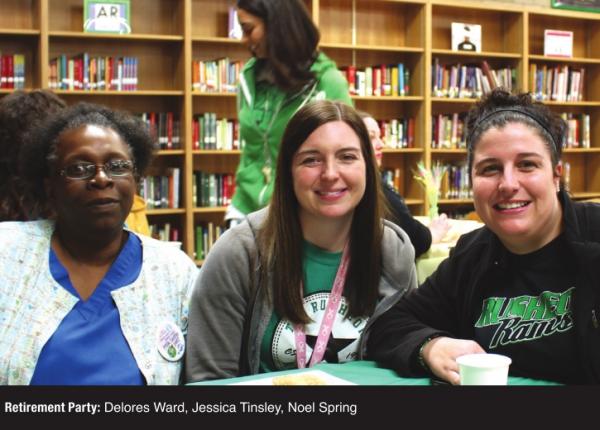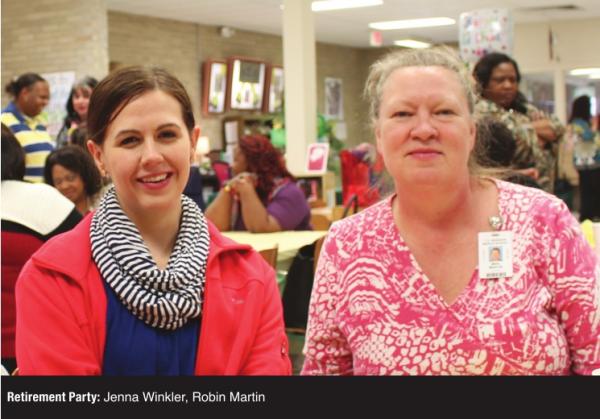 Engagement Party: Arby's held an engagement party March 19 for Ruben Villarreal and Rachel Soliz at the restaurant located at 9600 Highway 80 in Greenwood. Arby's is promoting the sandwich duo Rueben and Rachel, sort of a "his and hers" take on deli classics. After the ads for the sandwiches aired, Arby's received a call from Villarreal and Soliz, an engaged Greenwood couple who both love Arby's, jokingly thanking the brand for naming the sandwiches after them. Arby's was delighted that they reached out and after learning Soliz recently lost her engagement ring, decided to work out a plan with Villarreal to purchase a new ring and host an engagement party to celebrate the couple's love.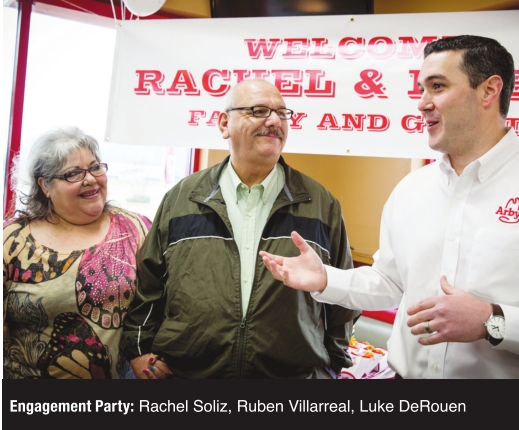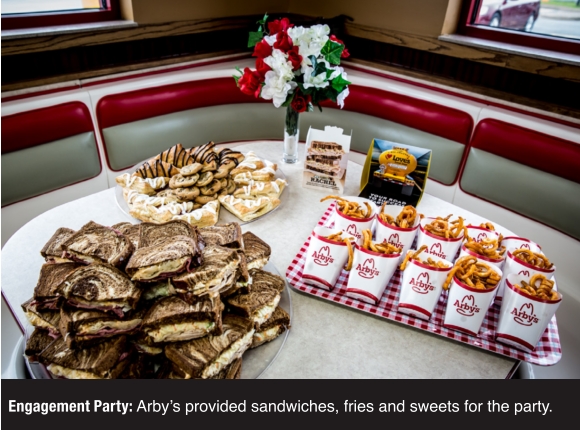 To be included in OTS, email your high-res photos to editor@theforumnews.com or mail photos, name and contact information to Editor at The Forum, 1158 Texas Ave., Shreveport, LA 71101.
(Photos are non-returnable. Must include a daytime phone number.)
Or contact Mary Ann Van Osdell at mavo@softdisk.com or Mark Crawford at markcrawford1@aol.com for coverage.